Back to Latest News
August 11th, 2015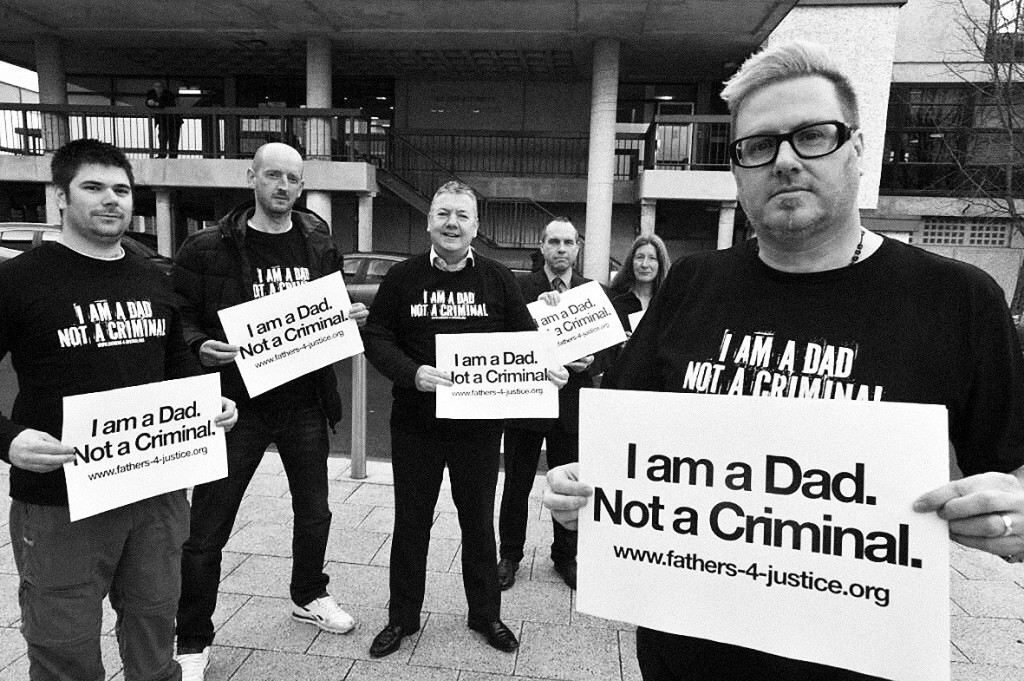 F4J leader Matt O'Connor has been granted an oral hearing in open court for his application for Leave to move for Judicial Review, in the Royal Courts of Justice on 15th October 2015.
The application comes after members of the public, witnesses, and independent Hampshire County Councillor Tony Hooke, were excluded by Her Majesty's Courts & Tribunal Service (HMCTS) Security from O'Connor's trial for a public order offence on 20th February 2015 at Aldershot Magistrates Court, a decision upheld by the Bench without any examination of evidence for the need for such exclusion.
The Bench's decision to effectively hold the trial in secret is the subject of the Judicial Review case; the Bench did adjourn the trial to allow the matter to be tested by Judicial Review.
O'Connor was arrested outside his former Hampshire home in Stockbridge on 4th September 2014 in what he has described as a "violent, unlawful and politically motivated arrest".
F4J say they will stage a peaceful "Open Justice" demonstration outside the Royal Courts of Justice prior to the hearing, and hope members of the public will be given "access to open justice" at this hearing and that no attempts will be made by HMCTS to bar the public from attending the High Court hearing.
The group also say they expect other interested parties will be attached to the Judicial Review in due course.
Fathers4Justice believe the attempt to prosecute O'Connor in secret was because the Court/HMCTS were concerned allegations about a child abuse cover-up at Stanbridge Earls school involving Caroline Nokes MP and the Chief Constable of Hants Police, Andy Marsh were going to be aired.
In a previous attempt to hold the trial, it was learned that the chief prosecution witness was the cleaner for the MP's local Conservative Party Chairman, Robin Colenso, who was also known to the District Judge, Philip Gillibrand.
District Judge Philip Gillibrand later recused himself from the case.
Civil action by the O'Connor family against Ms Nokes is continuing after the MP visited their home on 20th February 2014 where a violent incident took place in front of their 8-year-old son.
If the Leave application is successful on 15th October 2015 then the case will move forward to a full Judicial Review trial in the High Court.
Read the original story in Get Hampshire here: http://www.gethampshire.co.uk/news/local-news/fathers-4-justice-founder-matthew-8688771
Posted in Assault, Caroline Nokes MP, Chief Constable Andy Marsh, Child Abuse, Conservative Party, False Allegations, Fathers 4 Justice, Fathers4Justice, Hampshire, Hampshire and Isle of Wight Constabulary, Hampshire Constabulary, Hampshire County Council, Judges, Judicial Review, Kings Somborne, Latest News, Malicious Allegations, Matt O'Connor, MP's, Pamela Bailey, Police, Political Policing, Protests, Robin Colenso, Romsey, Romsey & Southampton North, Simon Hayes Police & crime Commissioner, Stanbridge Earls School, Stockbridge
No Comments
Back to top