Back to Latest News
February 23rd, 2017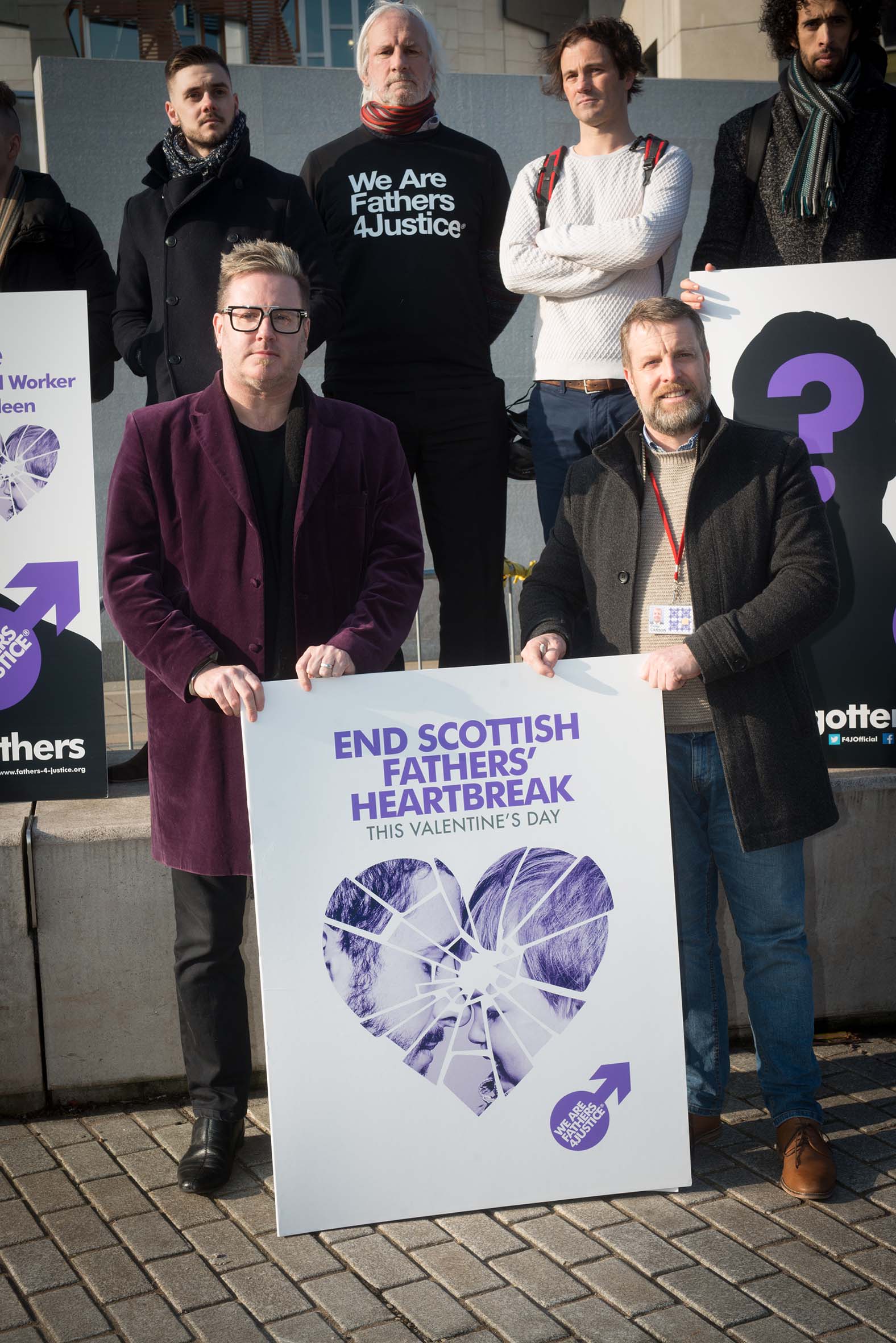 A motion backing the Fathers4Justice 'Forgotten Fathers' campaign has been lodged in the Scottish Parliament by MSP Finlay Carson.
It's the first time a motion has been lodged on behalf of F4J in the Scottish Parliament and the move has been welcomed by F4J founder, Matt O'Connor, who met Finlay at the campaign launch on Valentine's Day outside the Parliament.
Said O'Connor, "Scotland's forgotten fathers deserve a voice. Hopefully this is the first step towards parental equality in Scotland and addressing the risks faced by separated dads."
Said Finlay Carson, "We need to change the culture around how parents are treated after separation. I am in support of equal parenting, where both mothers and fathers are given equal rights by the courts.
"I hope that this campaign will encourage father's to be more open about their feelings for their children, and help to highlight the vital role many fathers play in their children's lives."
The motion reads:
Motion S5M-04138: Finlay Carson, Galloway and West Dumfries, Scottish Conservative and Unionist Party, Date Lodged: 21/02/2017
Forgotten Fathers:That the Parliament supports the Forgotten Fathers campaign by Fathers4Justice, which highlights the increased suicide risk among Scotland's forgotten fathers who are struggling to remain in the lives of children they dearly love; understands that, every week, nine men die from suicide in Scotland and that 71% of all suicides are men; expresses concern not only that suicide is the biggest killer of men under 45 across the UK, but that dads are three times more likely to die after separation than mothers, and supports the aims of Fathers4Justice to break what it sees as the wall of silence surrounding the suicide of separated fathers and move towards parental equality in Scotland.

http://www.parliament.scot/parliamentarybusiness/28877.aspx?SearchType=Advance&ReferenceNumbers=S5M-04138

Scottish MSPs Liam McArthur (LibDem, Orkney Island) and Bill Bowman (Con, North East Scotland) sign the Forgotten Fathers card and motion for the campaign.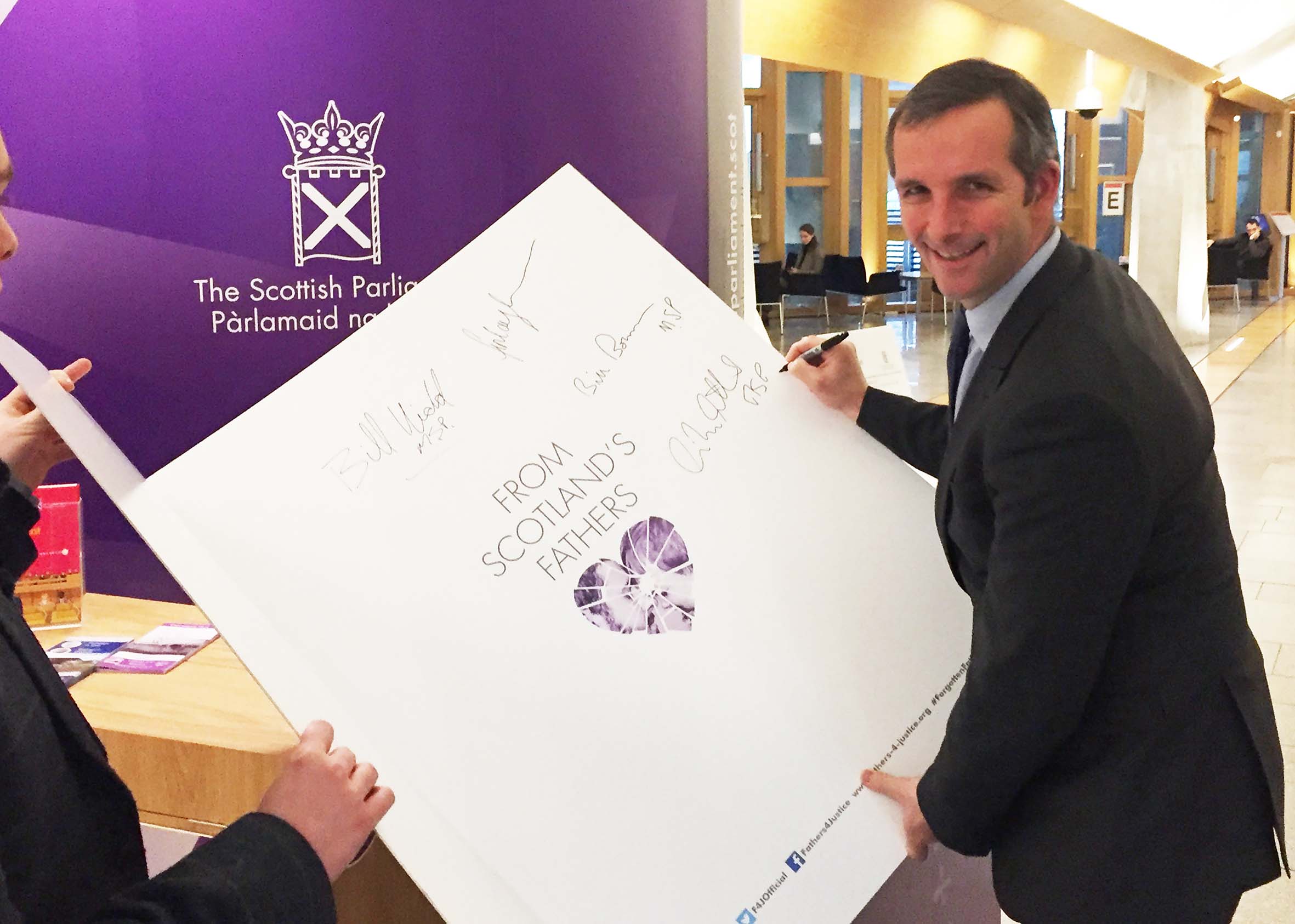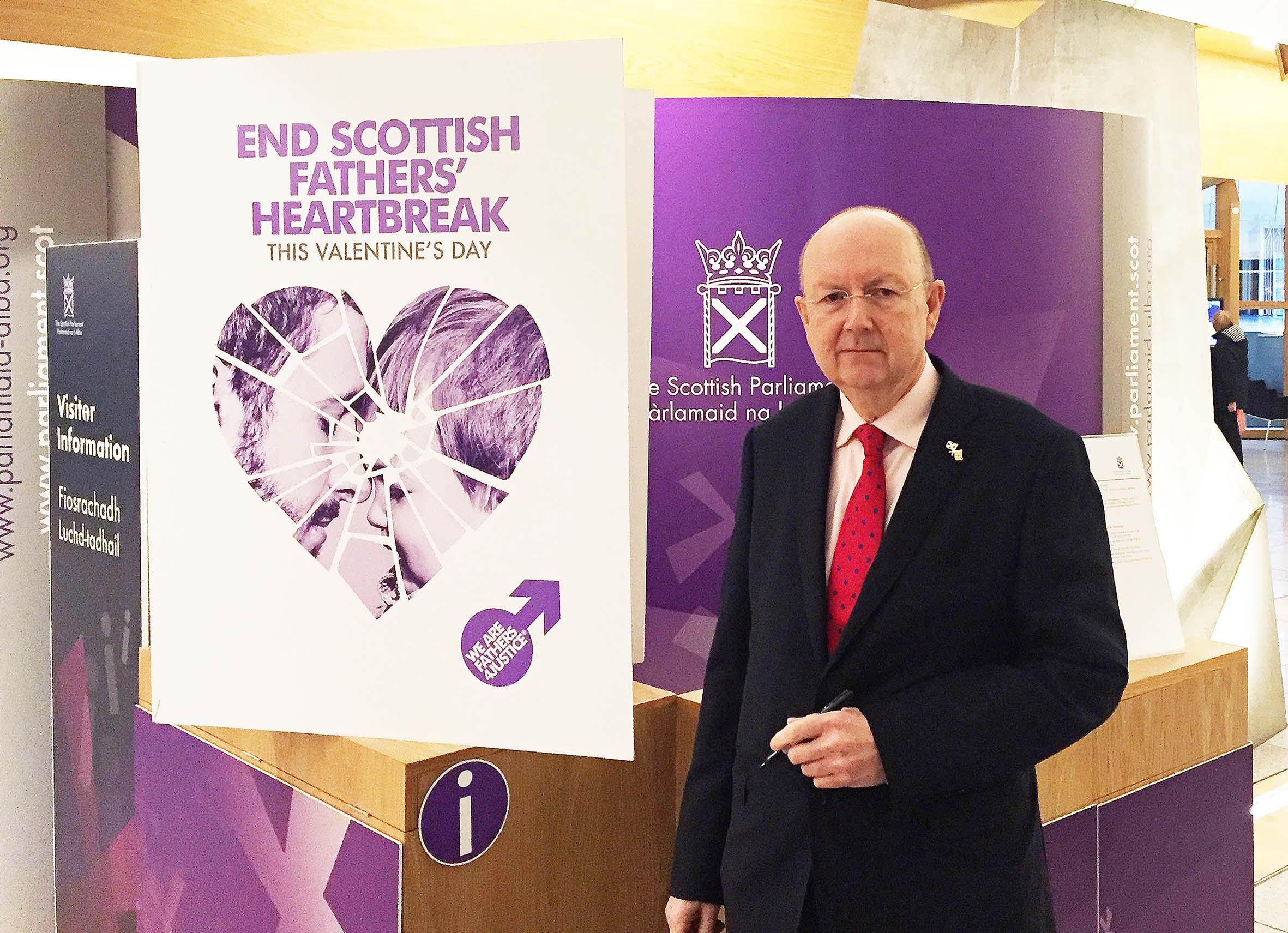 Last week's launch aimed to break the wall of silence surrounding the suicides of separated fathers in Scotland and received widespread media coverage.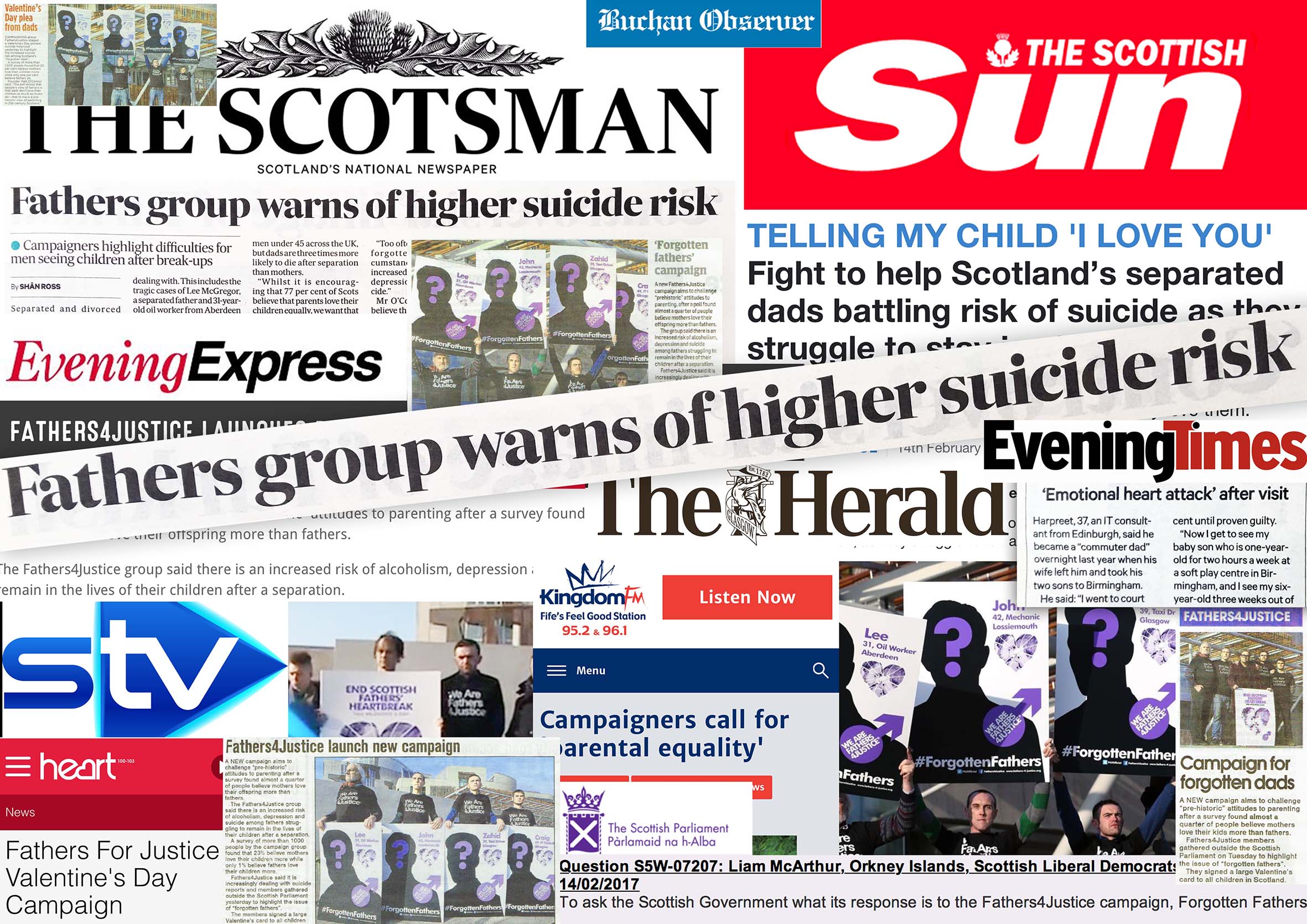 Back to top