Back to Latest News
February 24th, 2015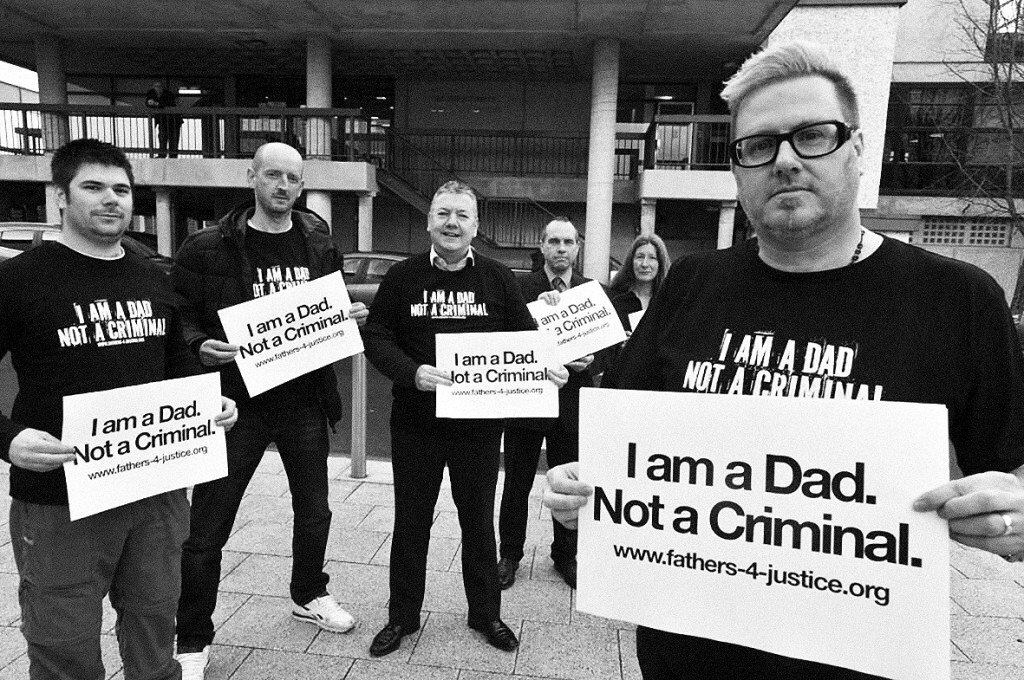 Courts in Hampshire today confirmed that District Judge Gillibrand (also a family court judge), who was due to hear F4J founder Matt O'Connor's trial for a Section 5 Public Order offence last Friday, recused himself shortly before the trial began as he knew the Conservative Party Chairman for Caroline Nokes MP, Robin Colenso. Mr Colenso is also the employer of the chief prosecution witness.
Friday's hearing was heard by a magistrates bench, and no attempt was made to explain Judge Gliibrand's absence.
He is the latest in a series of Hampshire judges to stand down in legal cases relating to the dispute with the MP for Romsey and Southampton North.
The recusal is the latest twist in a series of irregular events on what at face value should be a trial for a straightforward Public Order offence:
1. Matt was arrested for a Section 5 Public Order offence by an Police officer after being stopped in the street and challenged over his complaints about Hampshire Police conspiring to conceal the involvement of Caroline Nokes MP in a violence incident at his home.
2. The main prosecution witness Pamela Bailey, is the cleaner for Robin Colenso, the local Conservative Party Chairman for Caroline Nokes MP. It is also alleged that witnesses heard Pamela Bailey being coached by Mr Fosler, the CPS Solicitor before the previous trial date on 12th November 2014.
3. The trial on 20/2/15 was adjourned after members of the public, defence witnesses and an elected County Councillor, were denied access the hearing by the Court. Matt is now seeking a Judicial Review of the decision to hold his trial in secret.
4. This isn't the first time Judges in Hampshire have been forced to recuse themselves. In the civil action brought against Caroline Nokes MP, a judgment was made by His Honour Judge Iain Hughes on 23/9/14 in Winchester which said "Judges who sit at Winchester and who could deal with this matter will have to recuse themselves from any involvement in the case. One of the proposed defendants is the Member of Parliament for a number of judges."
5. Trial stats to date: 4 Hearings, 3 postponed trial dates, 2 judicial recusals and 1 judicial review.
View the video of witnesses being prevented from entering Aldershot Magistrates Court.
Posted in Broken Tory 2010 Election Promises, Caroline Nokes MP, Chief Constable Andy Marsh, Conservative Party, David Cameron MP, Fathers, Fathers 4 Justice, Fathers Rights, Fathers4Justice, General Election 2015, Hampshire, Hampshire and Isle of Wight Constabulary, Hampshire Constabulary, Hampshire County Council, Kings Somborne, Latest News, Malicious Allegations, Matt O'Connor, MP's, Pamela Bailey, Police, Political Policing, Robin Colenso, Romsey, Romsey & Southampton North, Simon Hayes Police & crime Commissioner, Stockbridge
No Comments
Back to top