Back to Latest News
October 15th, 2015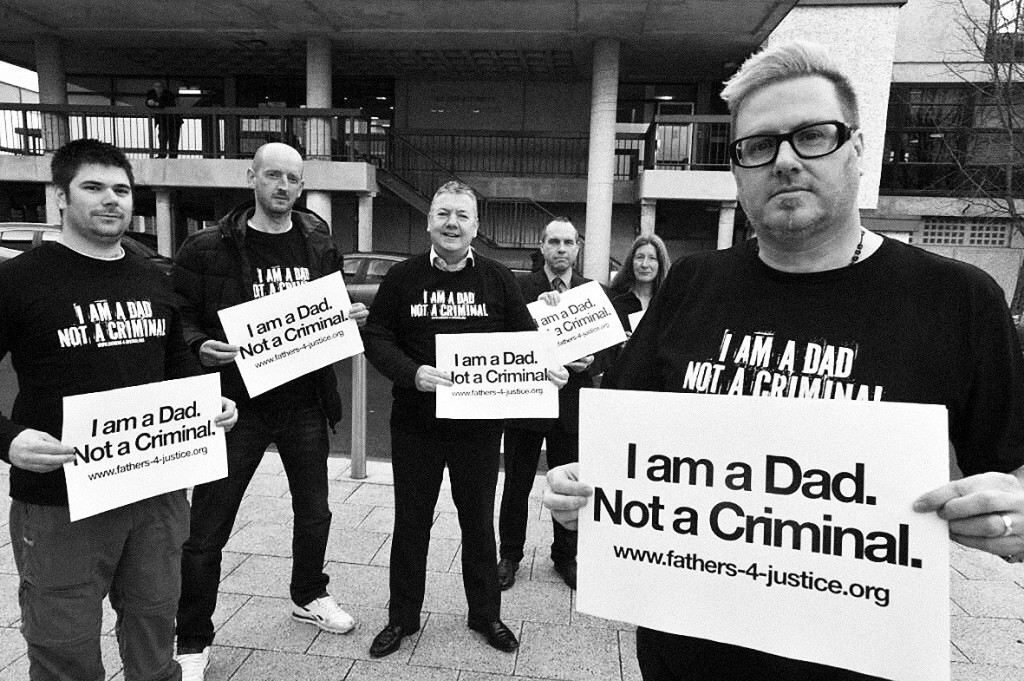 The founder of Fathers4Justice was today given leave to move to Judicial Review a decision by Her Majesty's Courts & Tribunals Service (HMCTS) and Aldershot Magistrates Court, to bar members of the public entry to his trial for a Section 5 Public Order Act offence on 20th February 2015.
Matt O'Connor, 48, from London, appeared in Court 1 of the Royal Courts of Justice (RCJ) before Lord Justice Davis and Mr Justice Ouseley, on Thursday 15th October. They ruled the case had 'potential implications' with regard to open justice and that there was an arguable case, granting Mr O'Connor leave to move to Judicial Review at a one day hearing at the RCJ before the end of the year.
O'Connor argued that under Article 6 of the European Convention of Human Rights, he had a right to a fair trial in open court and that HMCTS had arbitrarily barred members of the public from attending his trial without any evidence being submitted for this decision.
The court ordered that a transcript of the hearing and the judgement be published in full and that HMCTS should be present at the Judicial Review hearing.
Said O'Connor afterwards, "I am grateful to the court for their decision. The outcome of the judicial review may have significant implications for open justice in this country. Secret courts are an anathema in a modern democracy and must be challenged."
"It is plainly absurd that members of the public and Fathers4Justice supporters can attend a hearing at the Royal Courts of Justice, but are barred from attending a trial at Aldershot Magistrates Court without any reasons being given."
Mr O'Connor expressed his thanks to supporters who attended and his legal advisors, open justice campaigner Dr Michael Pelling and retired solicitor and campaigner, Don Jerrard.
Posted in Aldershot Magistrates Court, Article 6 of the European Convention of Human Rights, Caroline Nokes MP, Chief Constable Andy Marsh, Don Jerrard, Dr Michael Pelling, Fathers 4 Justice, Fathers4Justice, Hampshire, Hampshire and Isle of Wight Constabulary, Hampshire Constabulary, HMCTS, Human Rights Act, Judicial Review, Latest News, Matt O'Connor, Open Courts, Open Justice, Police, Political Policing, Royal Courts of Justice, Stockbridge
No Comments
Back to top