Back to Latest News
April 5th, 2016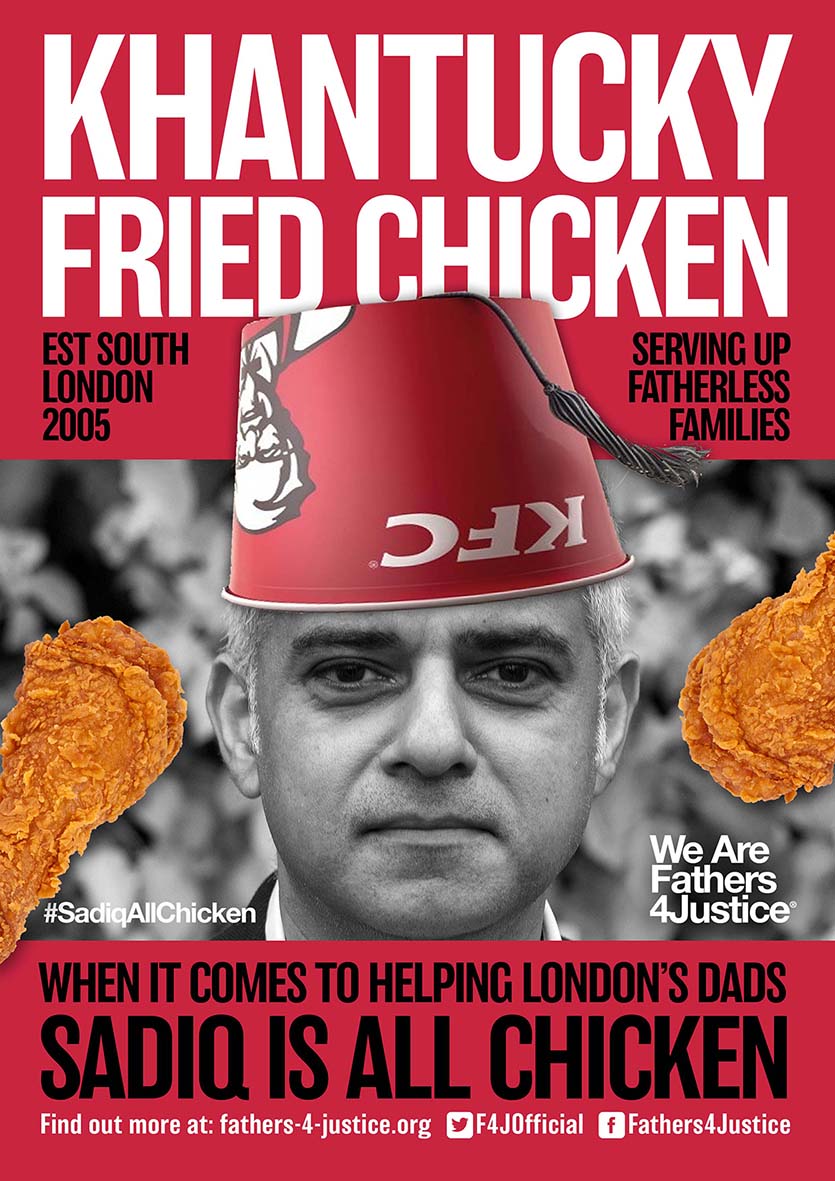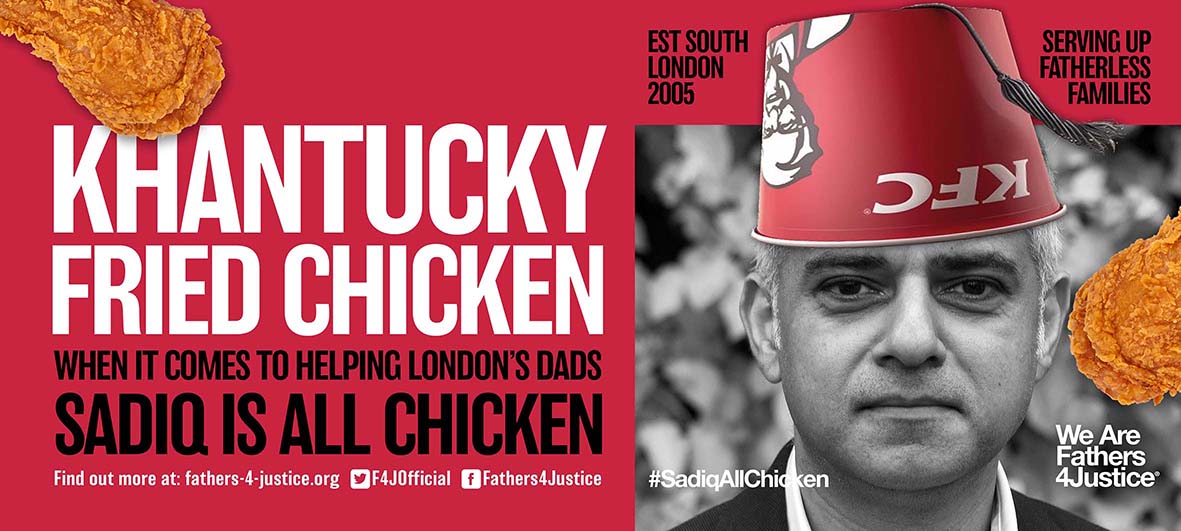 Campaign group Fathers4Justice today launched their "Khantucky Fried Chicken" guerilla ad campaign for the London Mayoral Election.
The group say they hope the parody campaign will highlight the refusal of Labour candidate Sadiq Khan to answer questions about the link between fatherlessness and gang violence, as well as his party's refusal to support equal rights for dads.
The launch follows the death of Myron Isaac Warde in a stabbing on Sunday and the deaths of 15 teenagers in knife attacks in London last year.
The guerilla campaign will run across public transport in the capital.
F4J say Mr Khan has refused to respond to the following questions:
How will he tackle the increasing problem of mass fatherlessness in London?
Why does he refuse to support equal rights for dads?
62% of families in Camden have no dad (Centre For Social Justice, 2011)
"Of the 19 young offenders arrested in Tottenham after the riots, only two had active dads." David Lammy MP
Fatherless children suffer the worst outcomes. (Civitas, 2002)
Said Fathers4Justice founder Matt O'Connor, "This is a humourous campaign about a very serious issue affecting working class boys, many of whom are growing up without a father. The consequences of mass fatherlessness are devastating for our communities and children."
"Sadiq Khan not only refuses to address this issue, but stands for deeply irresponsible and divisive social policies that are damaging our city.'
"We want London to be the home of progressive, responsible, shared parenting, not the fatherless capital of the world."
Posted in Family Breakdown, Family Law, Father's Day, Fathers, Fathers 4 Justice, Fathers Rights, Fathers4Justice, Labour Party, Latest News, London, London Mayoral Elections
No Comments
Back to top