Back to Latest News
April 21st, 2016
Respect London Mayoral Candidate George Galloway will raise the issues of gang crime and fatherlessness at a public meeting on Wednesday 27th April at the King Solomon Academy, NW1.
The meeting – which includes Matt O'Connor from Fathers4Justice, ex EastEnders star Mo George and Irish writer John Waters – follows the death of Myron Isaac Warde in a stabbing last month and the deaths of 15 teenagers in knife attacks in London last year.
Said Mr Galloway, "If I'm Mayor, I will address the crisis of fatherlessness, something our political class refuses to deal with. This issue is a blight on so many lives, and a leading cause of many of our city's social problems, such as gang violence".
Please note that to attend this event you must register for tickets for Eventbrite: https://www.eventbrite.co.uk/e/london-the-fatherless-capital-tickets-24113527209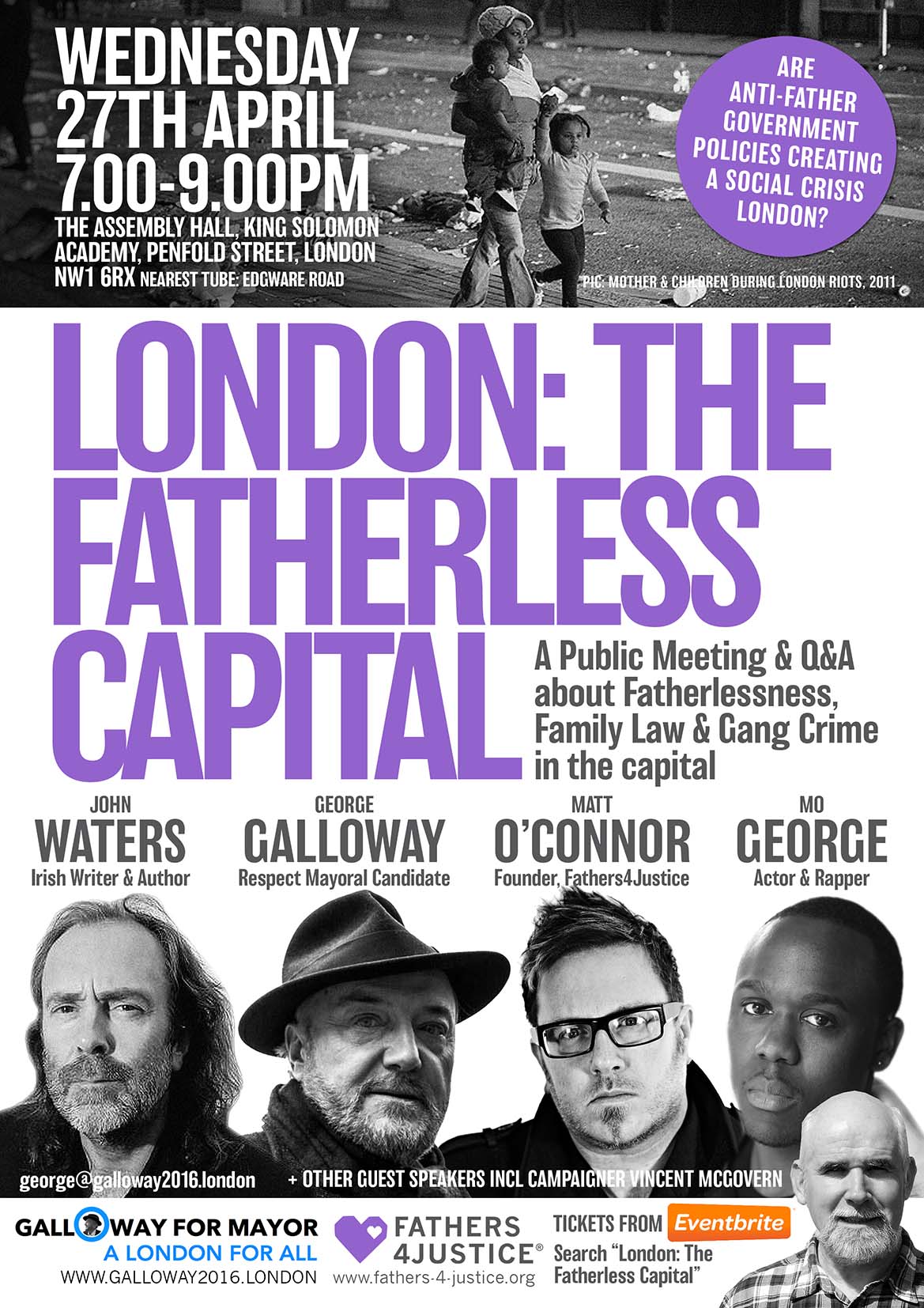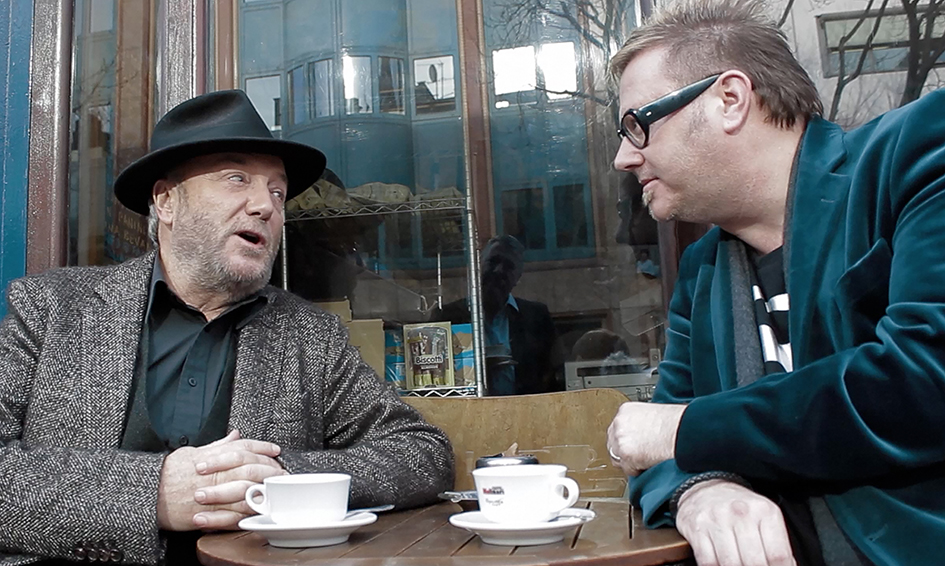 Pics: George Galloway with F4J Founder Matt O'Connor; Poster for the meeting on 27/4/16
Posted in Contact Arrangements, Contact Denial, Divorce, Equality, False Allegations, Family Breakdown, Family Law, Fathers, Fathers 4 Justice, Fathers Rights, Fathers4Justice, George Galloway, John Waters, Latest News, London, London Mayoral Elections, Matt O'Connor, Mens Rights, Minister for Men, Mo George, Shared Parenting, Vincent McGovern
No Comments
Back to top