Back to Latest News
May 12th, 2016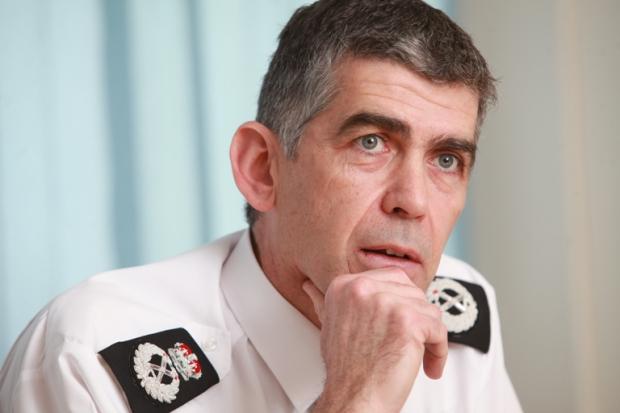 Fathers4Justice has learnt that the Independent Police Complaints Commission have ordered the PCC for Avon and Somerset to appoint a separate police force to launch a criminal investigation into allegations surrounding the Chief Constable for Avon and Somerset Constabulary, Andy Marsh.
This follows claims that Mr Marsh set up Operation Flamborough to protect the reputation of Hampshire Constabulary, when he was the Chief Constable there, following claims he ordered a whitewash over the failure of police investigations into shocking sex abuse allegations at Stanbridge Earls School.
Mr Marsh faced claims at the time that he leaked details of a criminal investigation and details of alleged rape victims to Caroline Nokes, the MP for Romsey and Southampton North.
The Chief Constable is also facing new claims that he launched a cover up surrounding the involvement of Caroline Nokes in a violent attack at the home of Fathers4Justice founder Matt O'Connor in 2014, and that he sealed the criminal case file to prevent her involvement becoming public knowledge.
This followed calls by F4J for Stanbridge Earls school to be closed pending a full investigation into abuse allegations.
Mr O'Connor was subsequently arrested by Hampshire Police for a Section 5 Public Order Act offence, following his complaints of a cover up. Her Majesty's Courts and Tribunal Service attempted to hear his trial in secret, and a Judicial Review of this decision will be heard in the High Court on 26th July.
Lawyers acting for Mr O'Connor have been instructed to commence legal proceedings against Mr Marsh.
http://www.bbc.co.uk/news/uk-england-36287828
http://www.dailyecho.co.uk/NEWS/14492404.Former_chief_constable_under_second_investigation_over_child_sex_abuse_inquiry/
http://m.bristolpost.co.uk/PCC-investigates-cop-Avon-Somerset-Police/story-29269401-detail/story.html
Posted in Assault, Caroline Nokes MP, Chief Constable Andy Marsh, Child Abuse, False Allegations, Fathers 4 Justice, Fathers4Justice, Hampshire, Hampshire and Isle of Wight Constabulary, Hampshire Constabulary, Judicial Review, Latest News, Matt O'Connor, MP's, Open Courts, Operation Flamborough, Police, Political Policing, Romsey, Romsey & Southampton North, Stanbridge Earls School
No Comments
Back to top