Back to Latest News
November 4th, 2016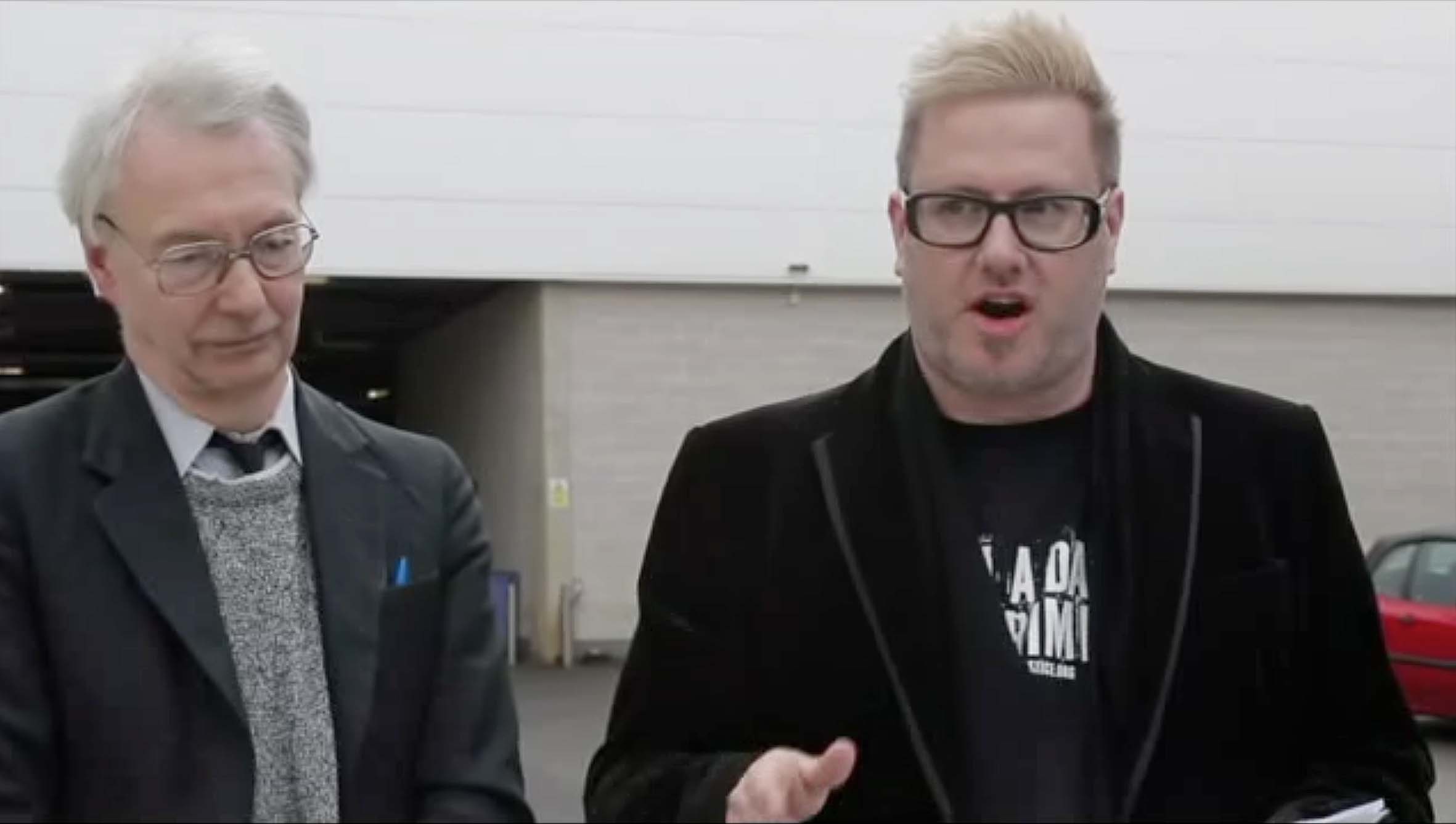 Pic: Dr Michael Pelling and Matt O'Connor
The high court today ruled in a declaratory judgment that court managers and magistrates sitting at Aldershot Magistrates' Court on 20 February 2015 acted 'unlawfully' in excluding members of the public who sought to attend the trial of Fathers4Justice founder Matt O'Connor, for a Section 5 Public Order Act offence.
It is understood government solicitors acting for HMCTS and the court may now seek to appeal the judgment in the Supreme Court.
The judgment resoundingly upholds the principle of Open Justice, the ancient Common law right of the public to attend criminal trials, and the Rule of Law in that the power and authority of the judiciary and courts is not to be usurped by bureaucrats, officials and security officers of HMCTS.
Matt O'Connor today said he has been treated like a terrorist in proceedings related to a minor Public Order Act offence which have now lasted over two years. O'Connor maintains his original arrest was unlawful and politically motivated.
Local county councillor and defence witness, Tony Hooke, says he was assaulted by court staff when he was excluded from the court.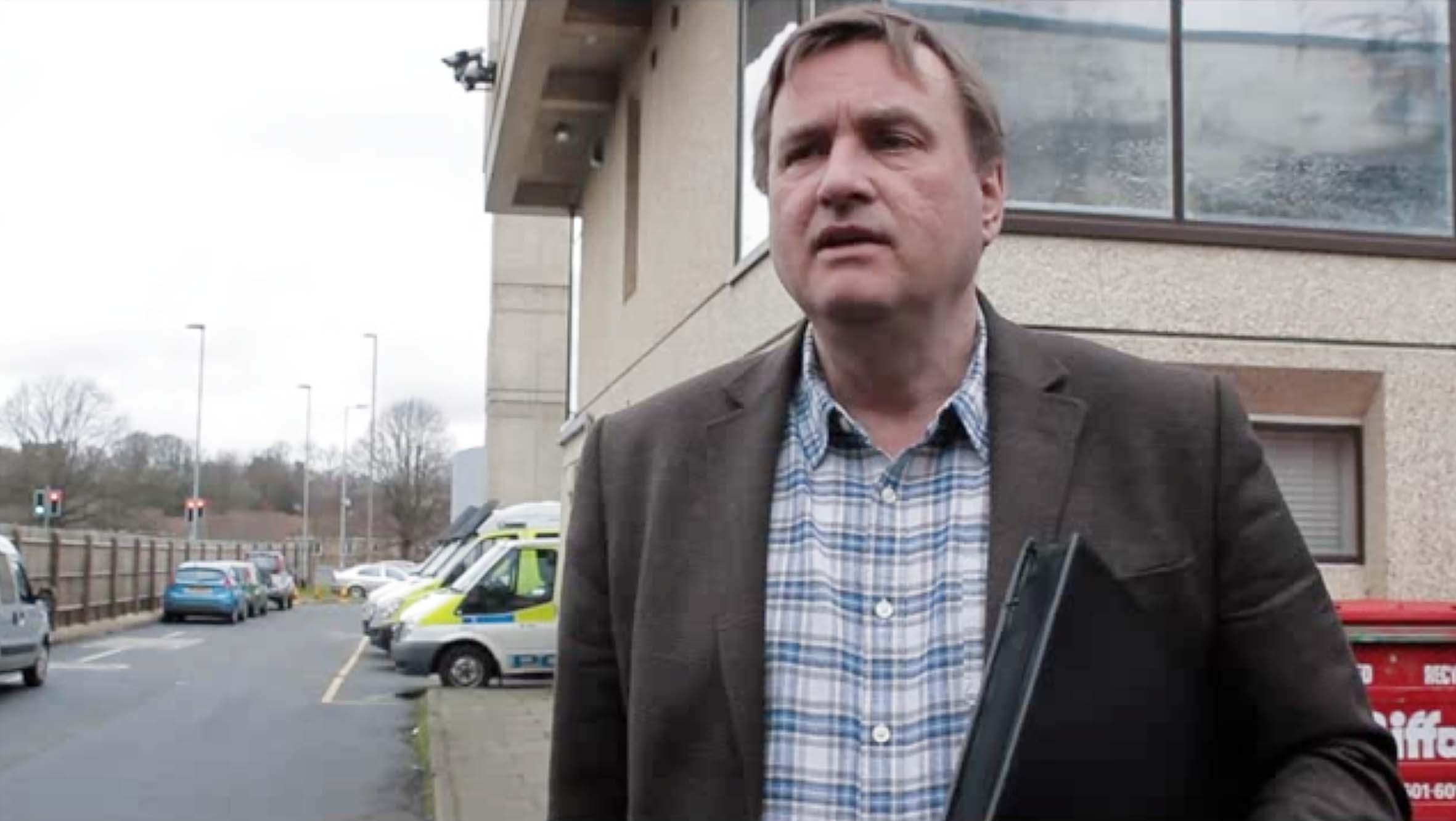 Pic: Cllr Tony Hooke
At Judicial Review hearings before Lord Justice Fulford and Mr Justice Leggatt on 21 and 24 October 2016, Mr O'Connor was represented by Dr Michael Pelling by leave of the court and Aldershot Magistrates Court, the Crown Prosecution Service and HM Courts and Tribunals Service were represented by Mr Oliver Sanders, instructed by The Treasury Solicitor.
Retired solicitor Don Jerrard was joined as a second claimant to ensure the interests of excluded members of the public were considered, including those of independent Hampshire County Councillor Tony Hooke who was a defence witness in the case and gave testimony about political policing and prosecutions in Hampshire in the High Court.
The judgment states:
49. Mr O'Connor's case had aroused a strong interest, not only among some supporters of his organisation but also among some individuals involved in local Hampshire politics. To prevent all the people who came to support Mr O'Connor, without any valid reason, from exercising their right to observe the proceedings not only created a strong and understandable sense of grievance but had the consequence that justice could not be seen to be done.
53. For the reasons given, we will make declarations: (1) that the decisions of the court managers and of the magistrates sitting at Aldershot Magistrates' Court on 20 February 2015 to exclude Mr Jerrard and other members of the public who sought to attend Mr O'Connor's trial from the court building were unlawful; and (2) that, in consequence, no valid proceedings in Mr O'Connor's trial took place on that day.
Said F4J founder Matt O'Connor, "Secrecy is the basis of dictatorships, not democracy. The Court and HMCTS have provided no evidence whatsoever to support their malicious, fabricated and politically motivated actions."
"They have treated me like a terrorist."
"The real reason for the exclusion of the public, as hinted at in the judgment, relates to sensitive political issues in Hampshire and an incident at my Hampshire home in 2014."
"Those excluded included my defence witnesses, including Hampshire County Councillor Tony Hooke, who was assaulted by Court staff on the day."
"Separate concerns have also been raised about witness coaching by the CPS and fraud. Two judges have recused themselves from proceedings because of their links to people in the case."
"It is preposterous to claim – as the Police, CPS and HMCTS do – that these extraordinary sanctions, which have led to this case lasting over two years, relate to a minor Public Order Act offence. Given their conduct and ongoing committal proceedings against court staff, I can have no confidence that I will receive a fair trial in Hampshire."
"It is in the interests of open justice that case law is established ensuring every person on trial has a right to a hearing in open court and that they are treated equally in the eyes of the law. Being a campaigner for equal parenting rights for dads and holding a peaceful protest by the Court premises is not a reason to deny that right.
"What happened on 20th February 2015 must never be permitted to happen again. Not only must justice be done; it must also be seen to be done. Secrecy is the enemy of justice."
"Finally, I'd like to express my sincere thanks to open justice campaigner Dr Michael Pelling for his tireless work on this case."
Watch the Courts block the public from attending Matt O'Connor's Trial
Posted in Aldershot Magistrates Court, Assault, Caroline Nokes MP, Chief Constable Andy Marsh, Cllr Tony Hooke, Conservative Party, Don Jerrard, Dr Michael Pelling, Fathers 4 Justice, Fathers4Justice, Hampshire, Hampshire and Isle of Wight Constabulary, Hampshire Chief Constable Andy Marsh, Hampshire Constabulary, Hampshire County Council, Hampshire Police, HMCTS, Judicial Review, Kings Somborne, Latest News, Lord Justice Fulford, Matt O'Connor, Open Courts, Open Justice, Pamela Bailey, Police, Political Policing, Romsey, Romsey & Southampton North, Romsey and Southampton North, Stockbridge
No Comments
Back to top