Back to Latest News
January 2nd, 2017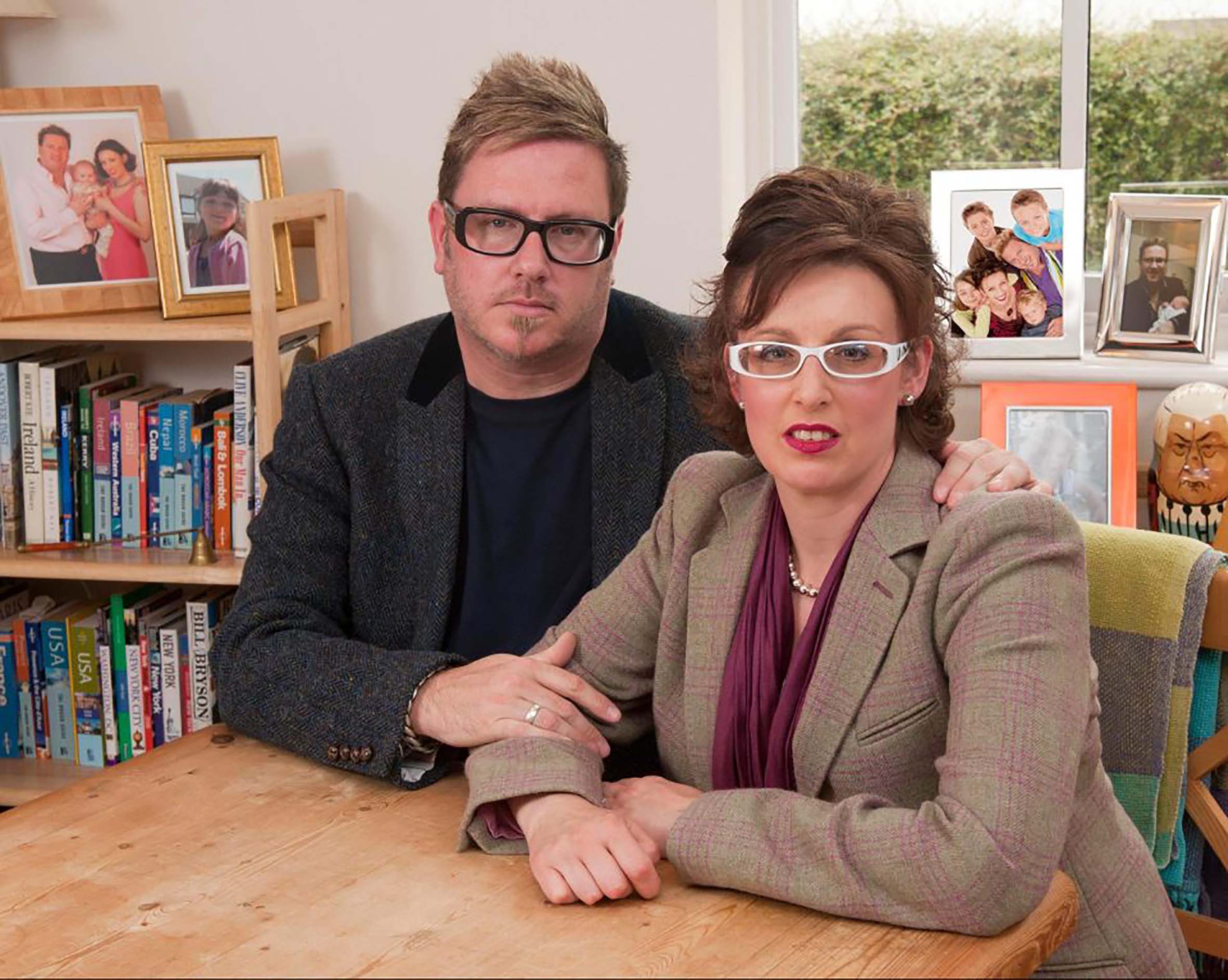 Pic: Fathers4Justice founder, Matt O'Connor, pictured with second wife Nadine O'Connor
One person who knows the pain of being separated from your children at Christmas is Matt O'Connor, founder of campaign group Fathers4Justice.
He exclusively told The Sun Online: "Christmas is meant to be about family. Sadly, for tens of thousands of dads, they will be cruelly separated from their kids by our broken family justice system and a minority of bitter mums who use children as weapons in acrimonious break-ups.
"Many dads won't even be able send their children a Christmas card.
"The cancer of fatherlessness isn't just restricted to ordinary dads. Celebrity fathers like actor Jeremy Renner, director Guy Ritchie and singer Louis Tomlinson have all found themselves experiencing difficulties seeing their children.
"Even Brad Pitt is facing the prospect of spending Christmas without his kids after Angelina Jolie sought sole custody of their children.
"I personally know how the pain of separation from your children cuts deeper now than at any other time of year. In 2000, I spent my first Christmas without my two boys.
It nearly killed me.
I couldn't understand how or why I had gone from being a loving dad one month, to being excluded from my children the next, unable to give them their cards and Christmas presents.
"Alone, and self-medicating with Jack Daniels, I started drinking heavily, spiralling down into a black pit of despair. Suicidal and gripped by depression, that Christmas was the most difficult period of my life.
"Sixteen years later, I now help fathers like me who are battling through the family courts in a desperate bid to see their children during the holidays.
"The health risks for fathers at this time of year are considerable.
"Alcohol abuse is common and can lead to alcohol dependency and full-blown alcoholism.
"Depression and suicide pose another serious risk. Dads are three-times more likely to die than mums after separation," he adds.
"At Fathers4Justice we have dealt with countless tragedies where children have lost a good, loving fathers through despair."
Christmas should be a time for families," adds Matt.
"We urge mums never to hate their ex-husbands more than they love their children – and ensure they're given the best gift, this Christmas: the love of both their parents."
https://www.thesun.co.uk/living/2408089/the-dark-side-of-christmas-and-why-so-many-dads-are-at-risk-over-the-festive-period/
Posted in Angeline Jolie, Brad Pitt, Christmas, Contact Denial, Divorce, Family Breakdown, Family Courts, Fathers, Fathers 4 Justice, Fathers Rights, Fathers4Justice, Guy Ritchie, Jeremy Renner, Latest News, Louis Tomlinson, Matt O'Connor
No Comments
Back to top