Back to blog
February 3rd, 2017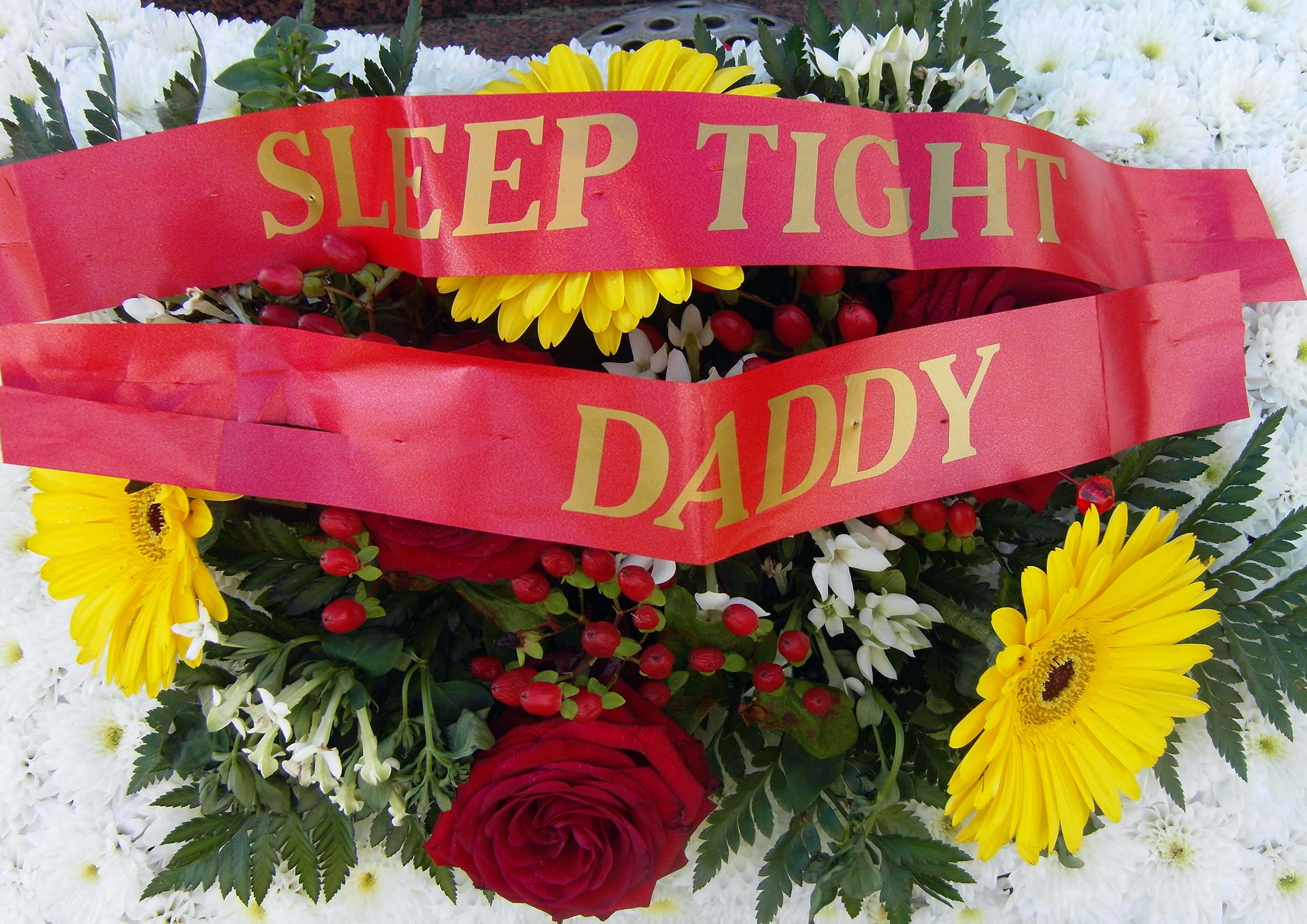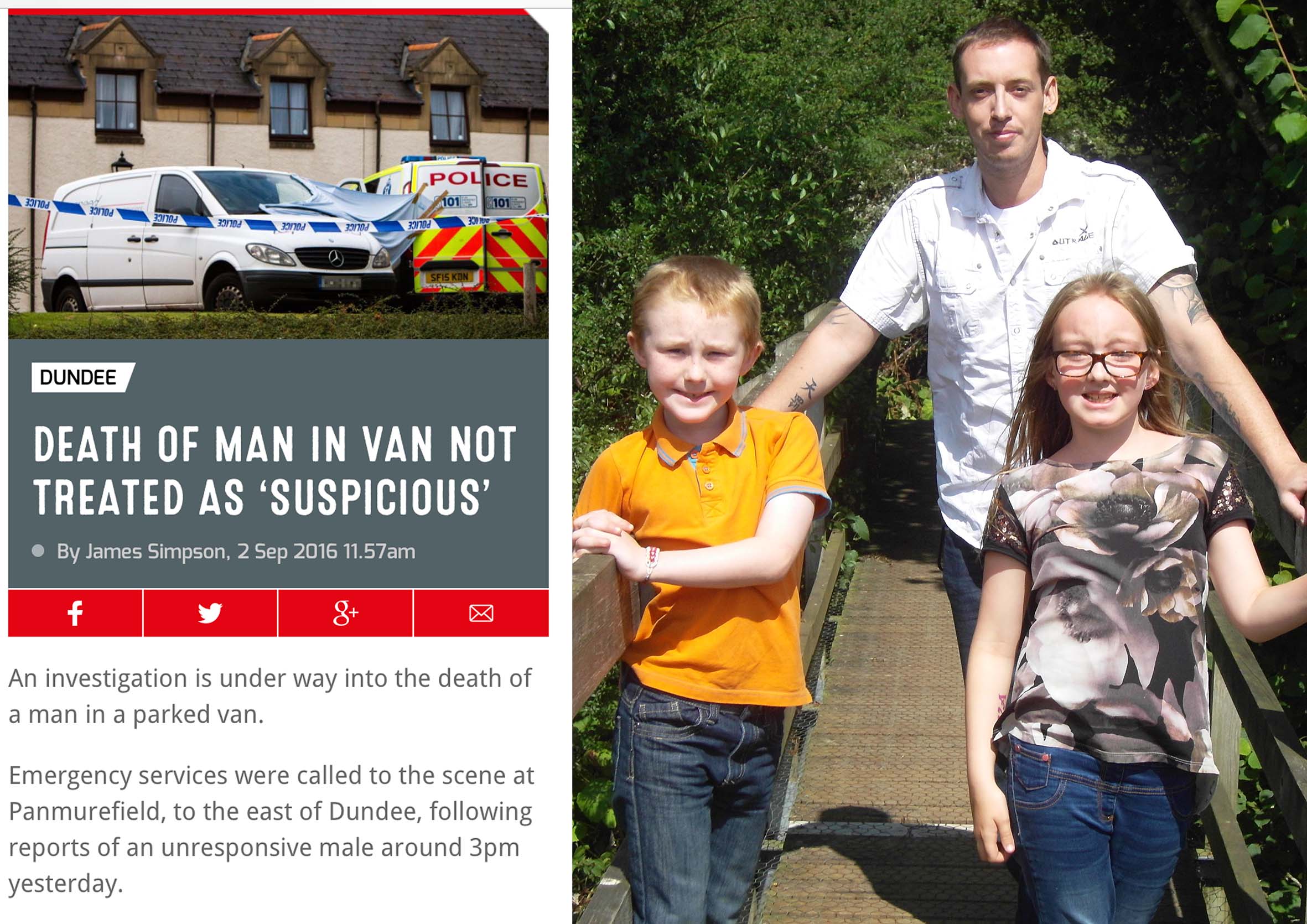 Loving dad and Aberdeen oil worker, Lee McGregor, was 31 years of age when he took his life, paralysed by grief at losing two children he desperately loved, Alicia aged 12, and Logan aged 9.
While mum would often disappear for nights on end, Lee was a conscientious father who took his kids on holiday and spent much of his time playing the role of single parent to them.
On one occasion, after the couple separated, mum disappeared without warning for over a month. On her return, Lee returned the children to her despite grave misgivings. He feared that all she wanted was his money, and would cynically use the kids as a bargaining chip to extract as much cash from him as possible.
Despite paying significant amounts of child support to her, according to Lee's dad, Ian McGregor, his children would be dressed in little more than rags. Worst still, there were allegations mums new partner had abused Lee's son Logan, and the kids were put on the at risk register by Social Services.
The stepdad was accused of kicking Logan so hard across the floor, he'd received carpet burns. This was after Logan wet his pants.
He was just two at the time.
On another occasion it was reported that mum had abused Logan, telling him to 'fuck off and die'.
After one incident, where Logan was stabbed with a knife by his young stepbrother, Lee took his son into his care for safety, only for the Police to return him to his mother.
During the 12 years since Alicia was born, the kids moved house six times and attended four different schools.
As Lee's contact was gradually reduced, he took legal action to get a court order which gave him contact every other weekend and on one weeknight, but all too often the order was broken when mum claimed the children were 'too ill' to see him.
As Lee's legal bills grew to over £5,000, mum stopped all contact in April 2016.
Despite beginning a relationship with a new partner, Lee was plunged into an abyss of despair.
Struggling with depression, on 28th August he was admitted to Aberdeen Royal Infirmary after cutting his throat. Despite clear signs Lee was seriously unwell and was begging for help, two psychologists discharged him from hospital against his will.
A few days later, on 1st September 2016, Lee's body was found in his van outside a Premier Inn hotel, in Panmurefield, east of Dundee.
He had drunk anti-freeze, then hung himself from a handle in the roof of the van 12-inches above his head. Beside him were Logan's reading book, Alicia's poetry book and a note saying how much he loved and missed his children.
His grandfather, Ian McGregor told Fathers4Justice that the sole reason Lee took his life was because he feared he would never see his children again.
At a service in Lee's memory, he was remembered as a loving, generous dad, with a mischievous sense of humour, who liked nothing more than teasing his mum about her height.
But even in death, Lee was not left in peace. His children were not allowed to attend his funeral and their grandfather was left to buy a wreath on their behalf that read 'sleep tight daddy'.
Ian doesn't even know if Alicia and Logan have been told their father is dead.
Now Lee's parents are left not only fighting to see their grandchildren, but to stop Lee's memory being erased as the mother attempts to change the children's surname.
Ian has written to MSP Mark McDonald, Minister for Childcare about his ongoing concerns about the welfare of his grandchildren and what had happened to his son.
McDonald responded stating that the Scottish Government plans to review the Children Scotland Act 1995 with regards to family law, but that this will be a 'lengthy process which may take several years to complete'. He told Ian he was unable to assist him further with the matter.
A complaint to the Scottish Public Services Ombudsman (SPSO) is currently delayed, pending 'very high numbers of complaints, and a very limited number of complaints reviewers to receive new cases.'
Fathers4Justice founder Matt O'Connor said, "Lee's tragic case demonstrates the cruel and degrading treatment of Scottish fathers by the family justice system. How many more dads are going to die, and how many more children are going to be abused, before Scottish government takes action?"
"Lee's legacy must be a change in Scottish law to ensure that there is a presumption of shared parenting for fathers and their children, and we will work with his family towards that objective."
Posted in Abuse, Child Abuse, Contact Denial, Dads, Depression, F4J, Fathers 4 Justice, Fathers Rights, Fathers4Justice, Lee McGregor, Matt O'Connor, Men's Health, Men's Issues, Mens Rights, Scotland, Suicide
No Comments
Back to top