Back to Latest News
June 15th, 2017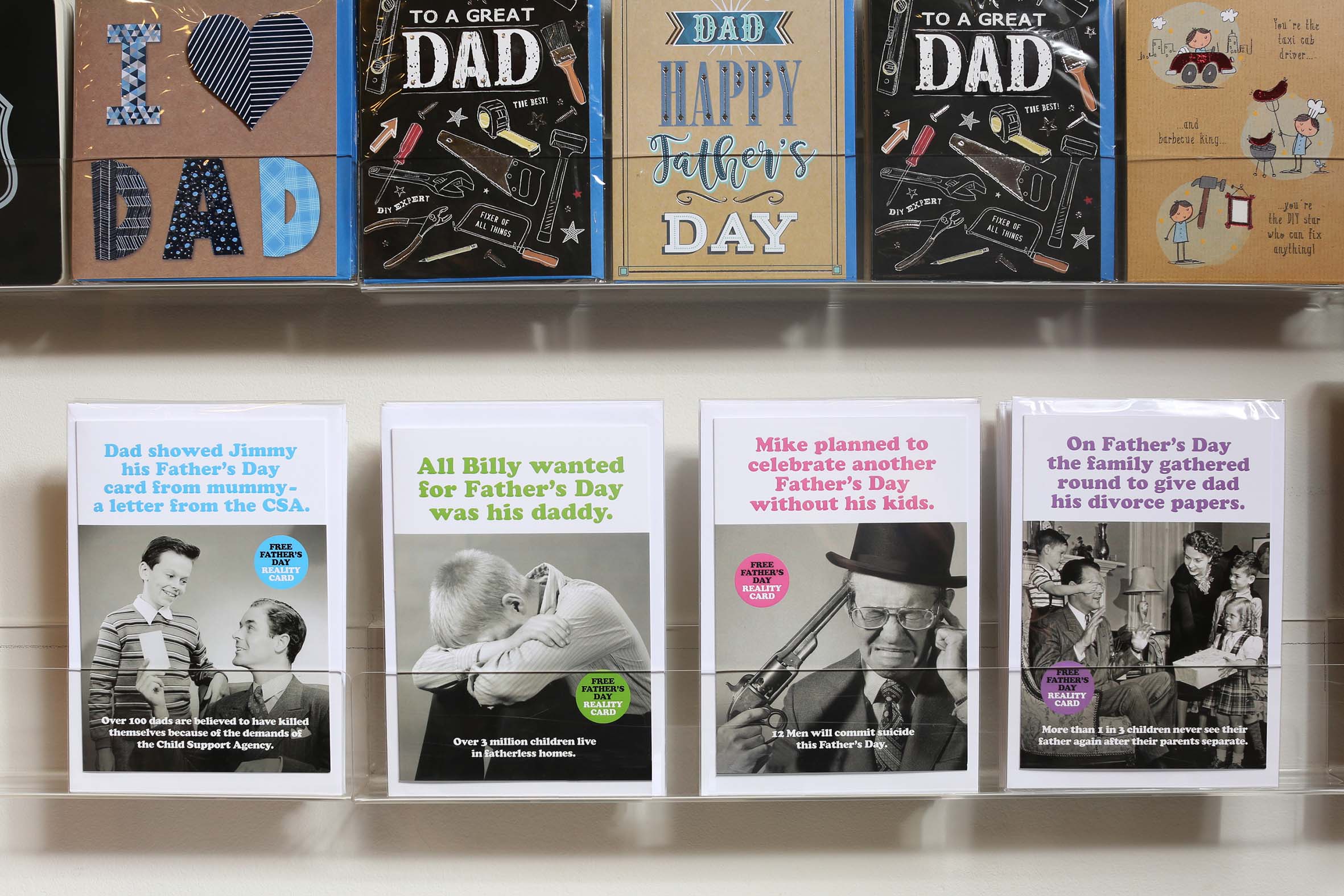 Download your Fathers4Justice, Father's Day "Reality Cards" to print and deliver to any of these retailers before Father's Day this Sunday 18th June.
As Clintons Cards have just launched a range of 'Father-Free' Father's Day cards, these are a suggested retailer of choice.
FATHER'S DAY CARD RETAILERS
* Clintons Cards: https://www.clintonsretail.com/about/stores
* Scribbler: https://www.scribbler.com/shop/card-shops
* Cards Galore: http://cardsgalore.co.uk/stores/
* WHSmith: https://www.whsmith.co.uk
* Paperchase: https://www.paperchase.co.uk/our-stores
* Tescos: http://www.tesco.com/store-locator/uk/
DELIVERY INSTRUCTIONS
* Choose your design, or print all versions, as many copies as you like.
* Print and fold cards.
* If you can, place with a C5 envelope, but don't worry – the most important thing is to get the card on the shelves.
* Choose your nearest store.
* Covertly hide your cards in a newspaper.
* Pick up a card from the shelf, place with your card, then put both cards back on the shelves.
* Take a picture / film and upload to @F4JOfficial with the hashtag #FathersDayRealityCards
* We are giving away FREE Fathers4Justice Tshirts for the best films & pictures uploaded to our Twitter feed.
CARD DESIGN 1) DIVORCE PAPERS CARD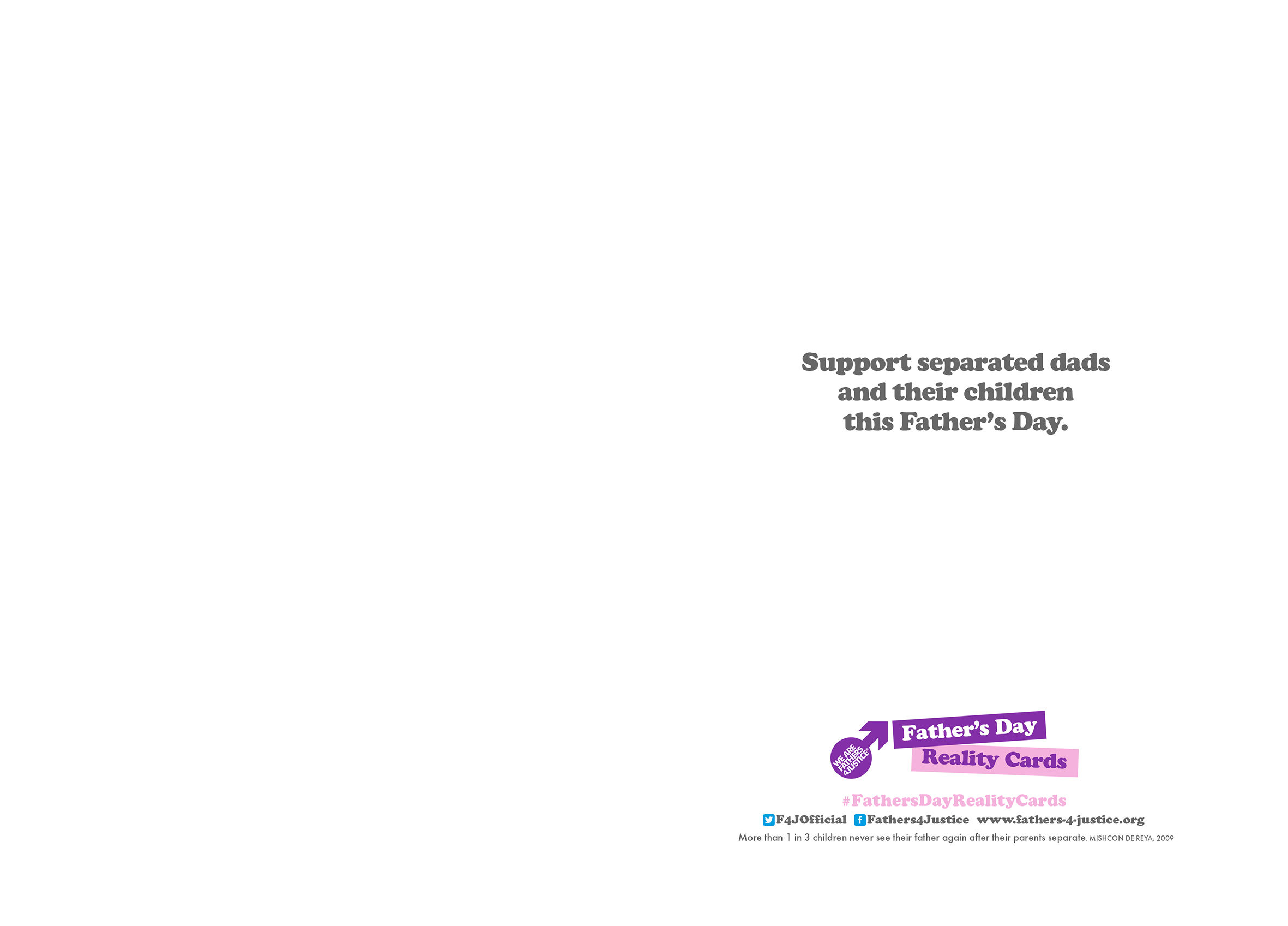 CARD DESIGN 2) CHILD SUPPORT CARD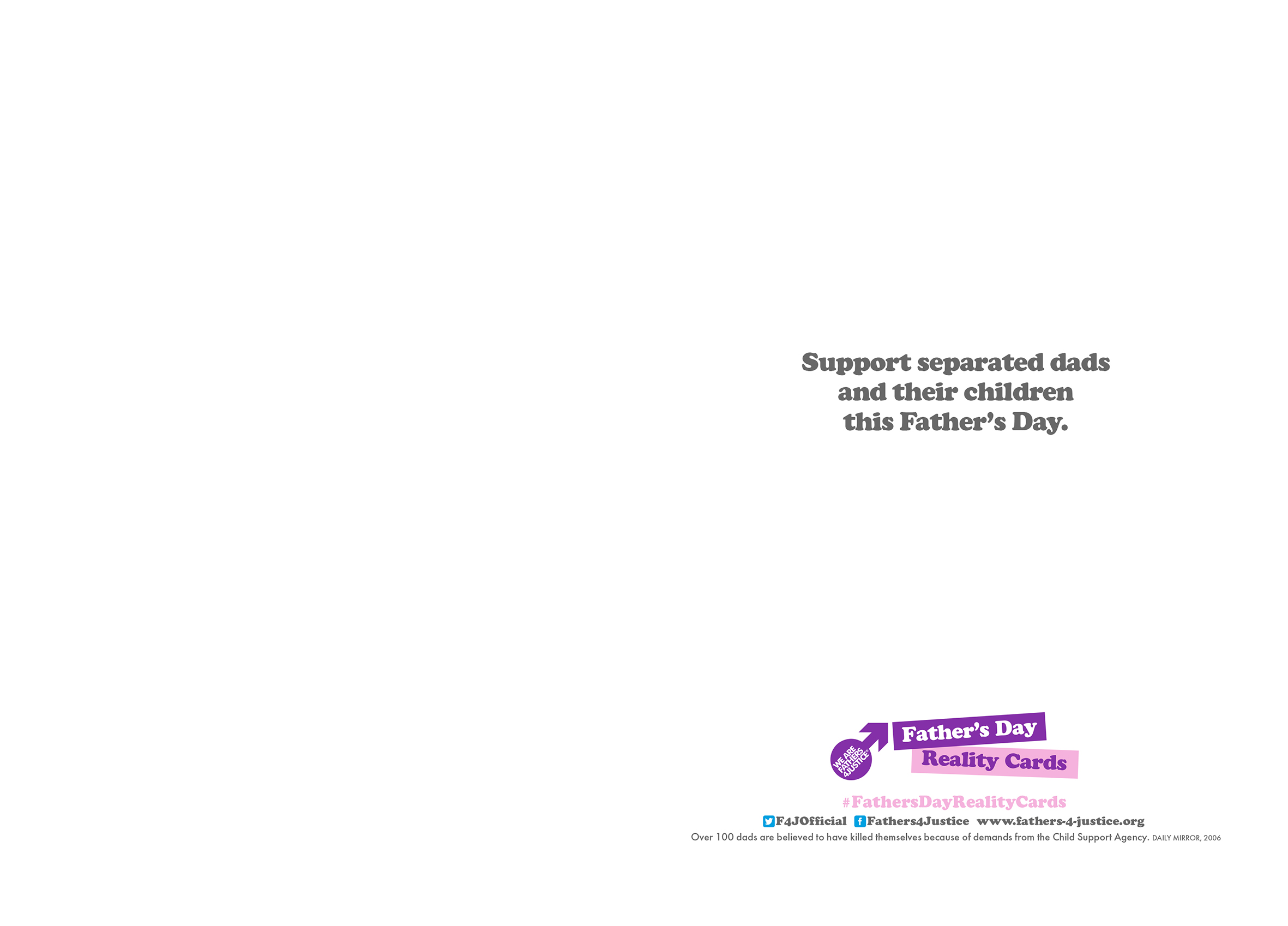 CARD DESIGN 3) FATHERLESSNESS CARD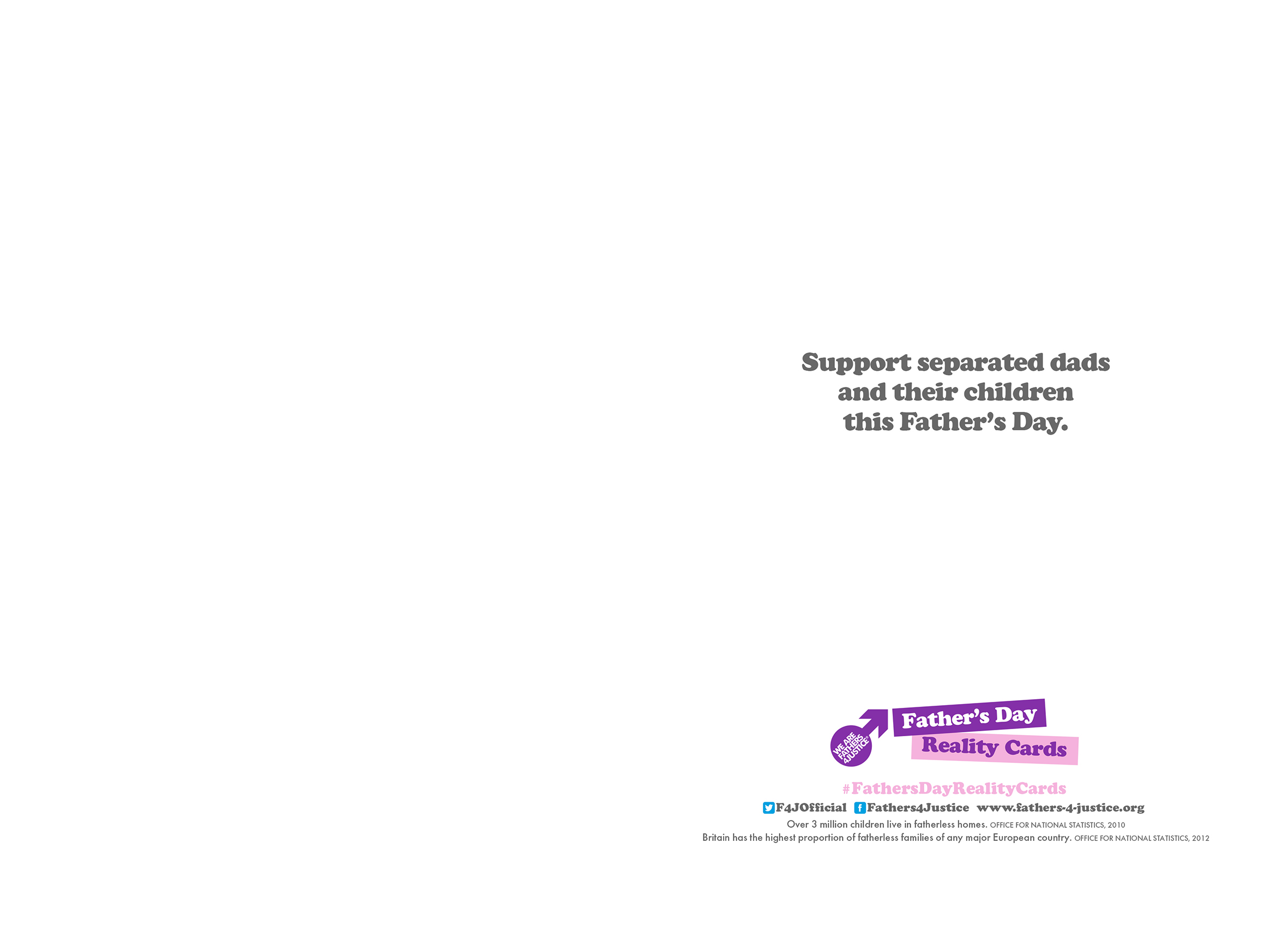 CARD DESIGN 4) SUICIDE CARD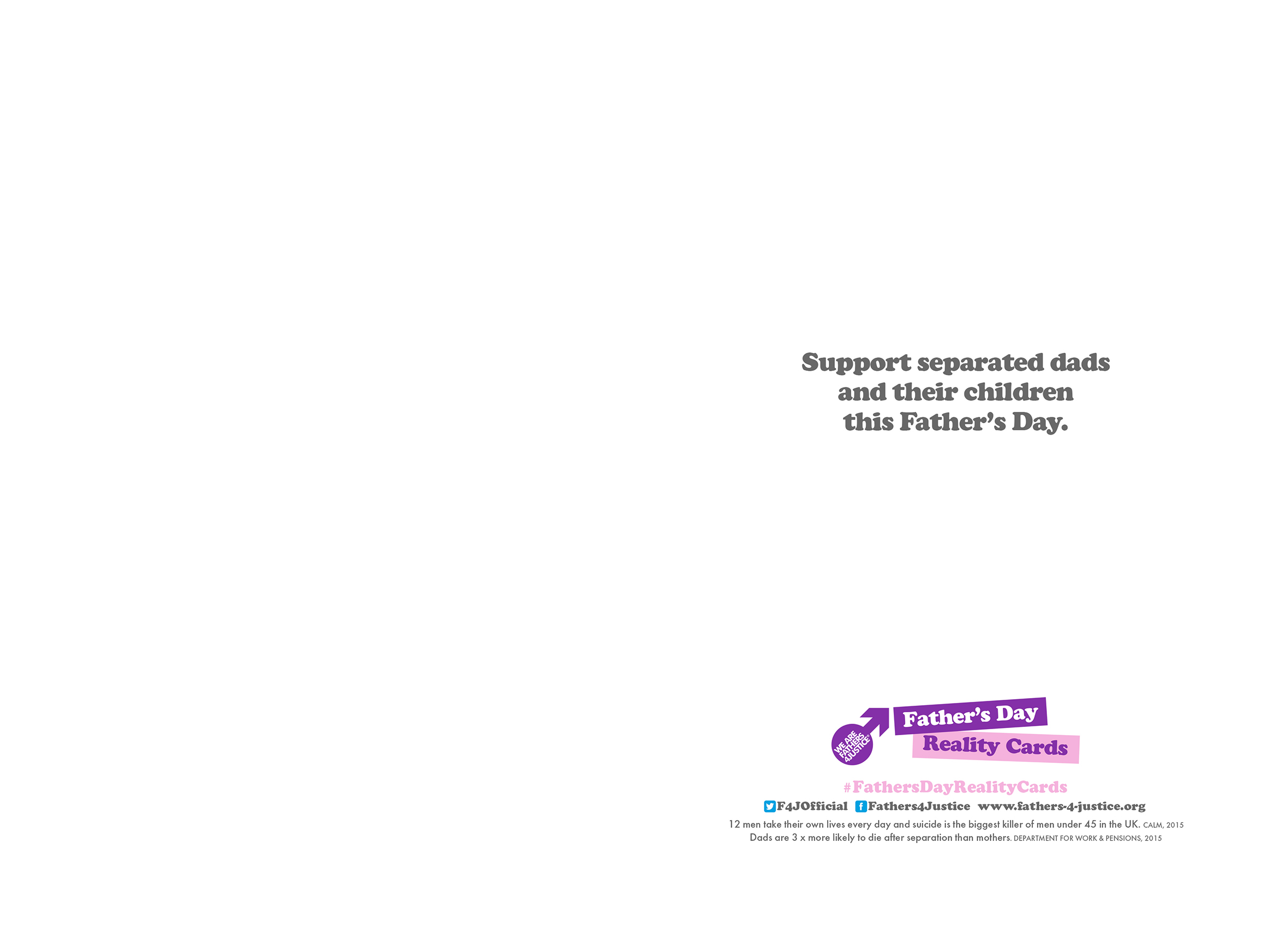 Our range of cards for Ireland will be available shortly.
Back to top