Back to Latest News
June 13th, 2017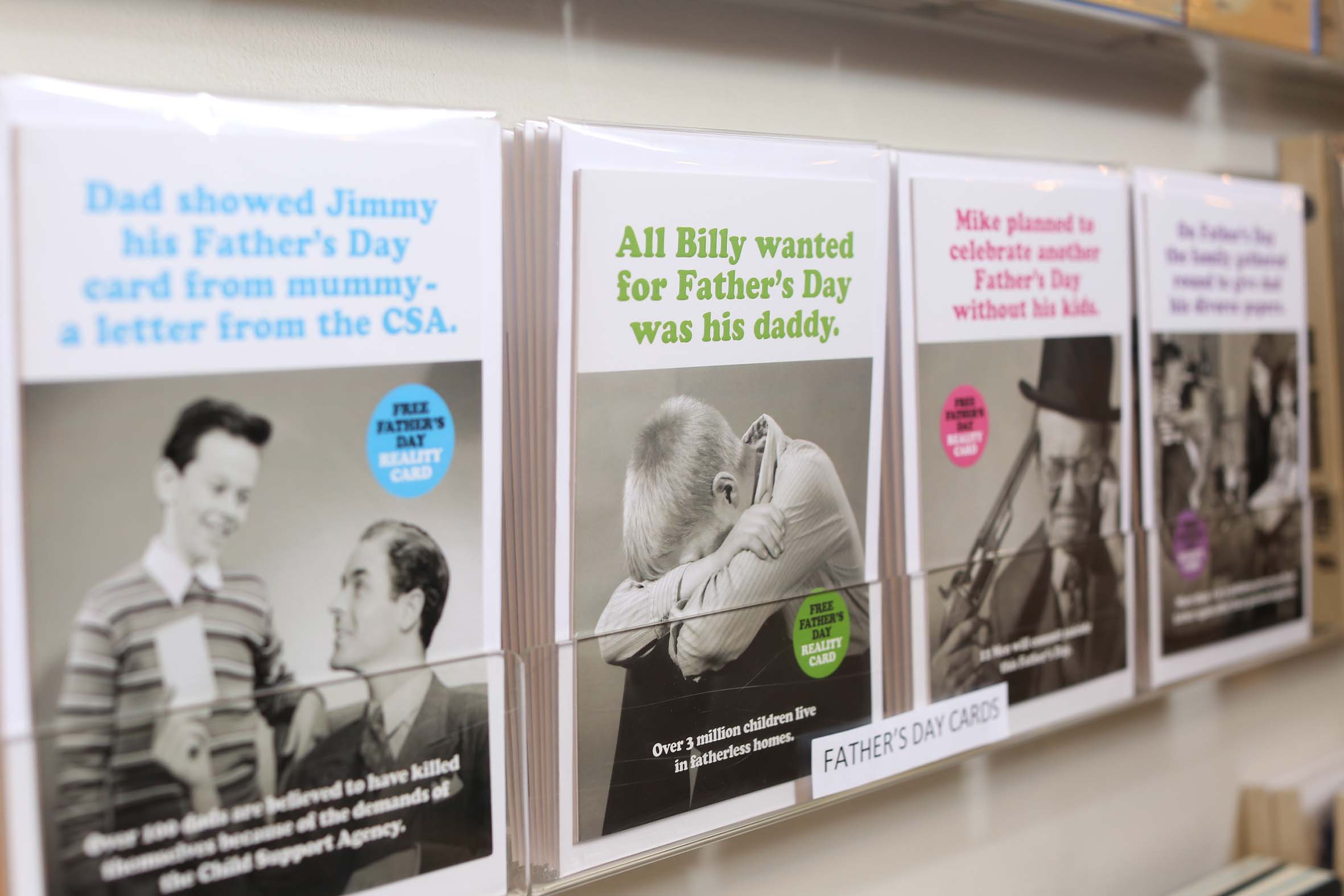 * Father's Day is rarely a time for celebration for the 2.9 million separated dads according to new study
* A new range of shocking, true to life 'Father's Day Reality cards' created to highlight mental health and separation issues experienced by many dads
* New survey reveals a third (38%) of separated dads won't see their children this Father's Day
* Cards met with hostility by the retail industry as offers of free stock rejected by all leading retailers
The sad and shocking reality of Father's Day for many of Britain's separated dads has been vividly bought to life by a unique new range of greetings cards which have been launched this week.
The 'Father's Day Reality Cards' have been specially designed by campaign group Fathers4Justice to shed light on the very real issues experienced by separated dads, following new research by the non-profit organisation which reveals a third (38%) of separated fathers will not see their children this Father's Day.
The range features four card designs that highlight the mental health, social and legal issues faced by separated fathers, challenging the common misconceptions of the 'picture-perfect' families peddled by card companies year after year.
The reality cards are a direct response to a new Fathers4Justice survey of 1,000 separated fathers which found that seven in ten (70%) believed that existing Father's Day cards bear little or no relation to the reality they experience each year.
Fathers4Justice have approached every major high street greetings card retailers including Clintons Cards, WH Smith and Scribbler with an offer of 5,000 units of complimentary stock and a plea to support the campaign over the last month – yet each and every offer has been declined.
Following refusal from the major retailers, Fathers4Justice have taken the initiative to ground level, adopting guerrilla tactics to bring Father's Day Reality Cards to the public. A team of activists have taken to the streets to covertly place cards on the shelves of major retailers across the UK which will be available for the public to pick up free of charge.
Matt O'Connor, Founder of Fathers4Justice, comments, "Our range of Father's Day reality cards highlight the toxic reality behind the saccharine, airbrushed version of Father's Day portrayed in advertising and the media."
"The uncomfortable truth is that millions of dads will be heartbroken they can't see their kids this Father's Day."
"This not only causes them and their families immense pain and suffering, but sadly, statistically, 12 men will take their own lives on Father's Day."

FATHER'S DAY REALITY CARD FACTS
* There are 2.9 million single fathers in the UK. Office For National Statistics, 2016
* More than 1 in 3 children never see their father again after their parents separate. Mishcon de Reya, 2009
* Over 3 million children live in fatherless homes. Office for National Statistics, Labour Force Survey, 2010
* 12 men take their own lives every day. CALM, 2015
* Dads are 3 x more likely to die after separation than mothers. Department for Work & Pensions, 2015
* Separation from children appears to be a significant factor in some men's suicides. Men, Suicide And Society, The Samaritans, 2012
* Over 100 dads are believed to have killed themselves because of demands from the Child Support Agency. Daily Mirror, 2006
* The UK has the highest rate of family breakdown in Western Europe. Eurostat, 2014
* The cost of family breakdown across the UK is £48bn a year. Relationships Foundation, 2016
* Fatherless young people are almost 70 per cent more likely to take drugs and 76 per cent more likely to get involved in crime. Addaction, 2011
* More boys aged 15 have a smartphone than live with their father. Centre for Social Justice, 2014
* Almost 50% of men who take a paternity test turn out not to be the real father. BioClinics DNA Clinic, 2016
* Parental alienation is responsible for around 80% of the most difficult cases in the family courts. Anthony Douglas, CEO, Cafcass, 2017
* Just 1.2% of the 4,654 enforcement applications made to court for contact in 2015 were successful. Ministry of Justice, 2017
* 84% of people support shared parenting rights for fathers. YouGov, 2012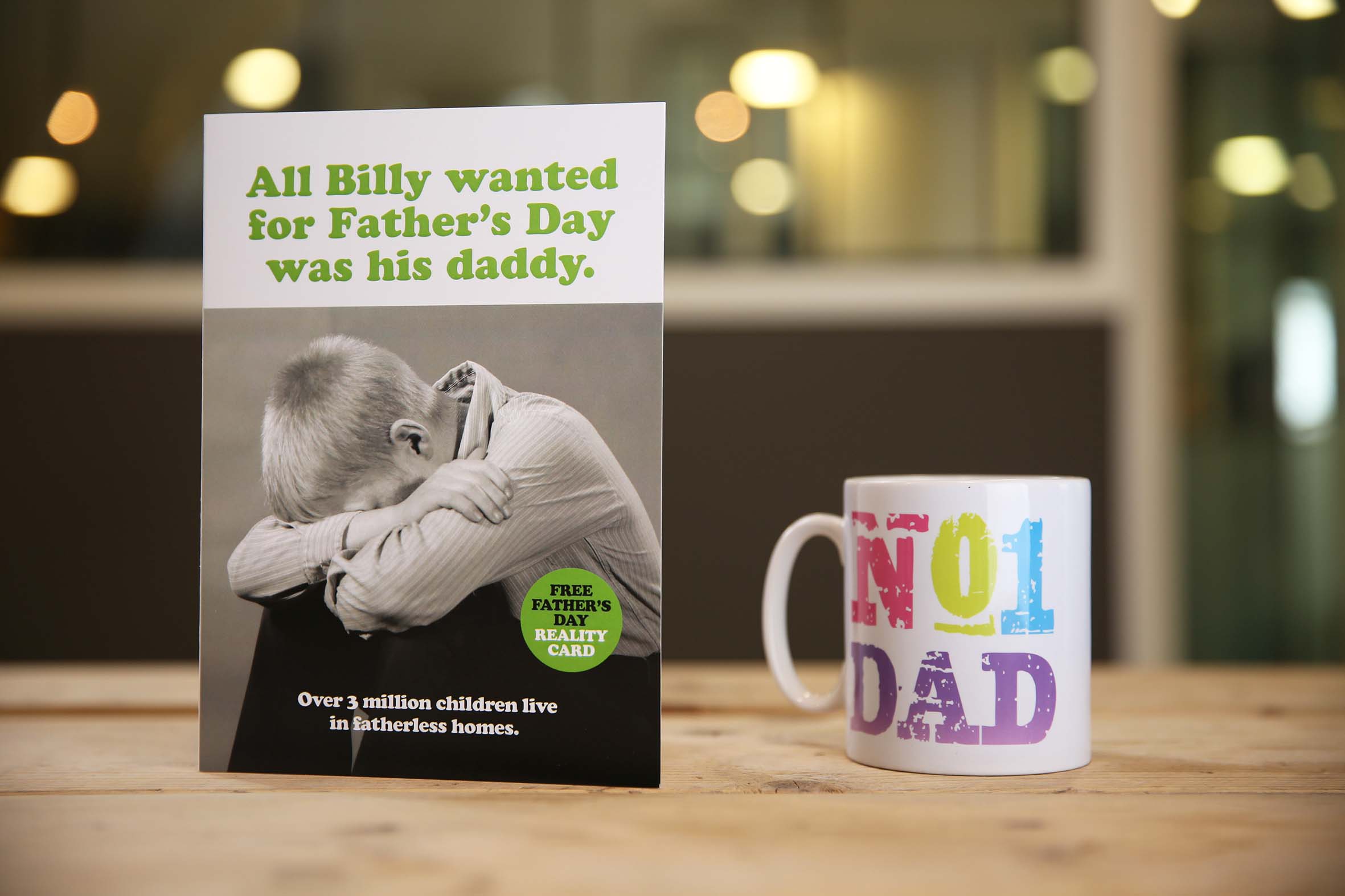 ABOUT FATHERS4JUSTICE
Fathers4Justice (F4J) was founded in 2001 by father of three boys Matt O'Connor.
Fathers4Justice is the world's largest shared parenting campaign group with over 80,000 registered families in the UK and Ireland. In 2013, Fathers4Justice Early Day Motion 2010 won the support of 104 MPs from all parties.
In 2017, the F4J "Forgotten Fathers" campaign in Scotland won cross-party support from MSPs.
F4J campaigns for 50/50 shared parenting and parental equality, family law reform, and on related men's health issues, including male suicide and depression.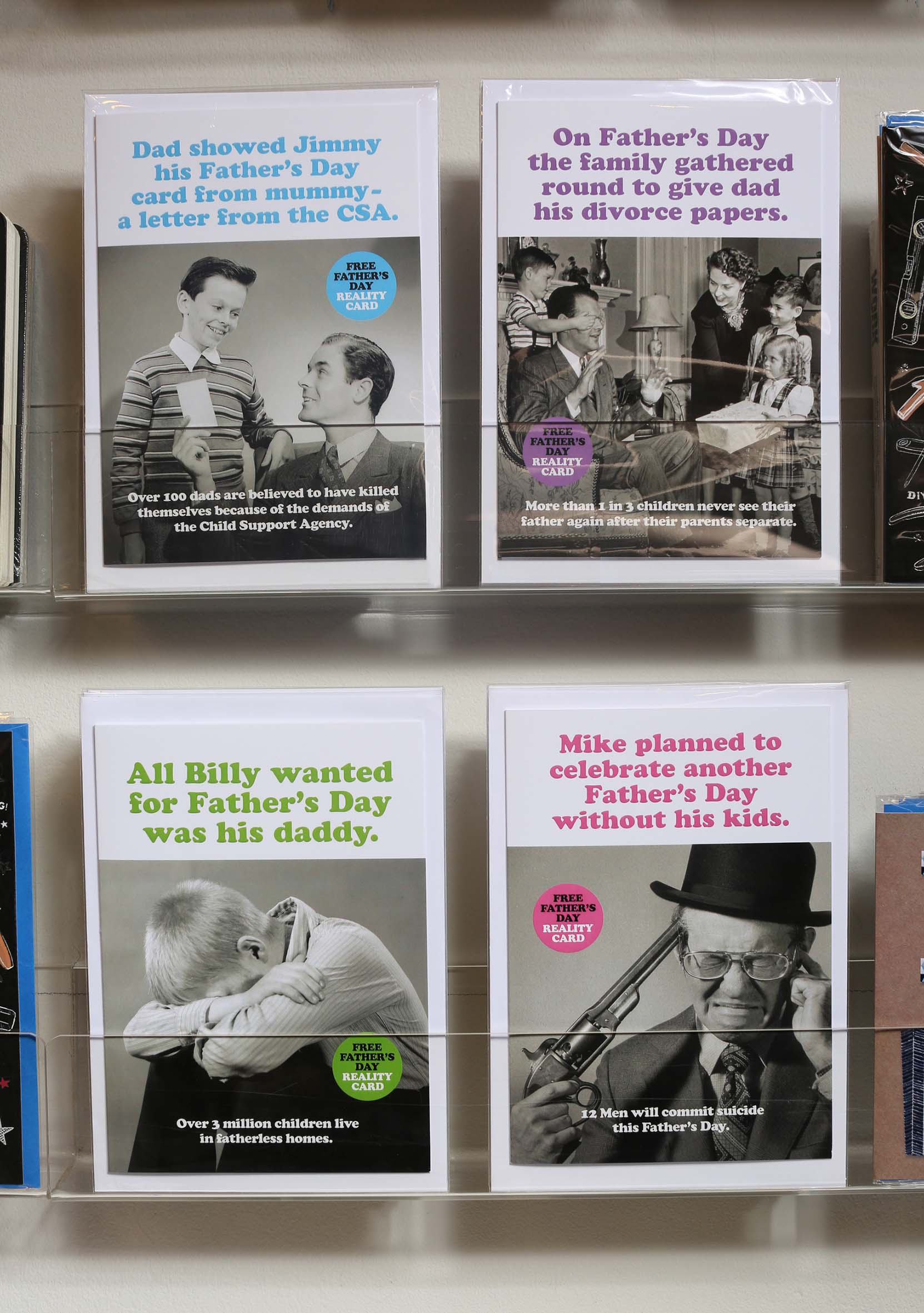 MUSIC: "This Is For The Fathers" by actor and musician Mo George.
Back to top