Back to Latest News
August 7th, 2017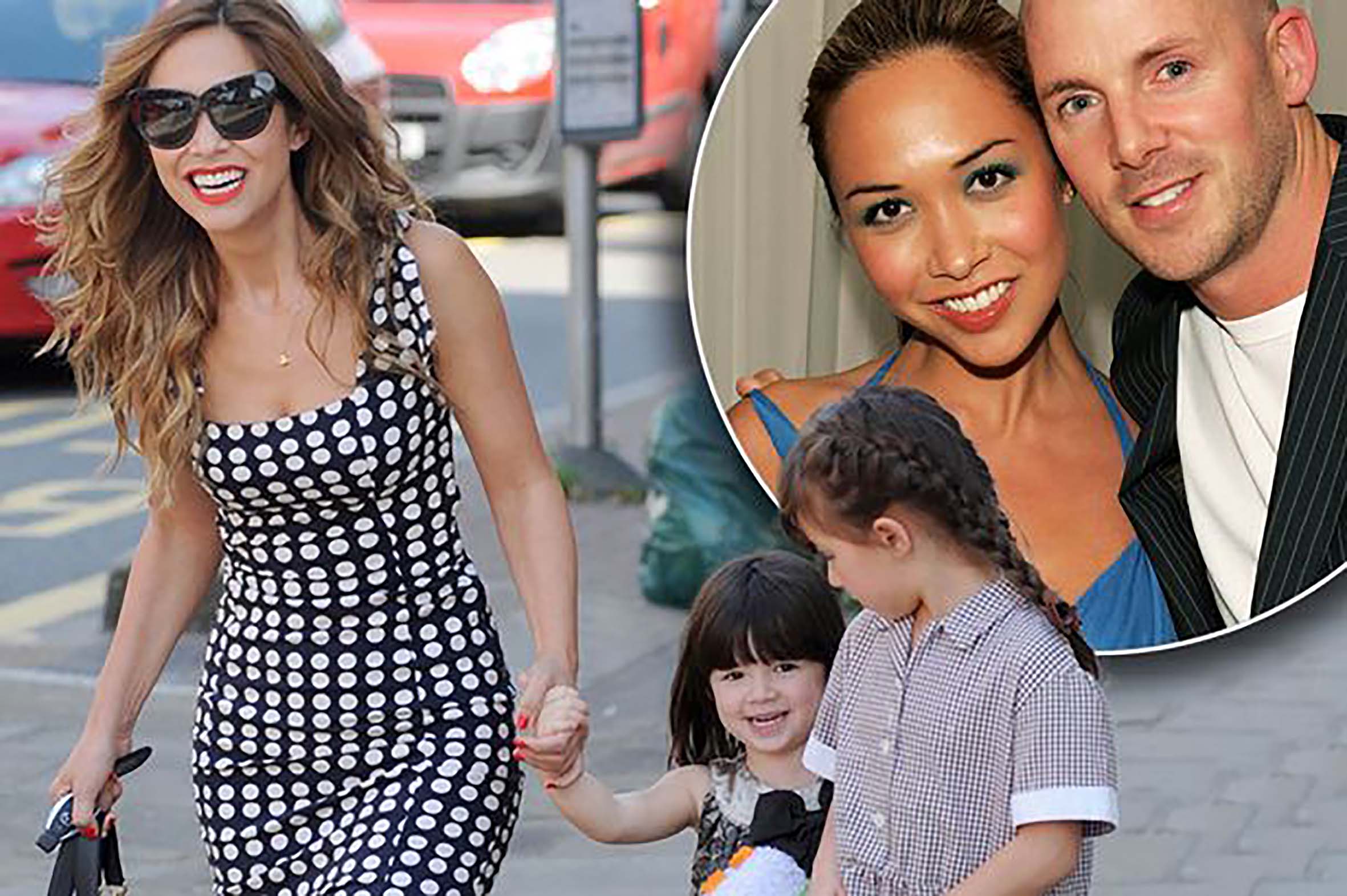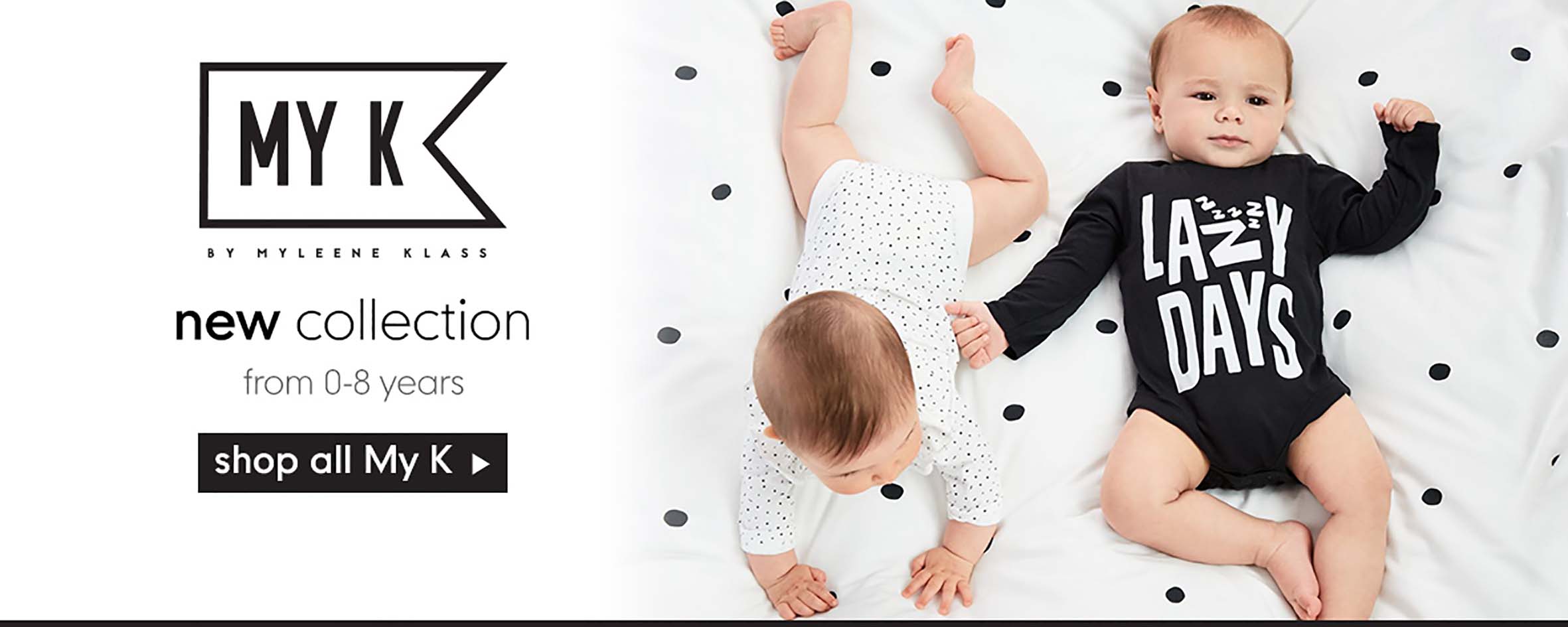 Campaign group Fathers4Justice have written to Mothercare CEO, Mark Newton-Jones calling on him to pull the "My K" brand of children's clothes over allegations brand owner, Myleene Klass, has denied her two daughters access to their father for over three years.
The group also claim the girls have been alienated them from him and their paternal family, including their grandparents.
F4J have called on Mothercare to withdraw the range from all stores, including it's online site, with immediate effect, pending the outcome of the company's own enquiries. The group have offered to supply Mothercare with information concerning the allegations.
Said International Campaign Director Nadine O'Connor, "If these allegations are true, not only would this be a serious breach of the children's human rights, but contact denial and parental alienation can cause profound emotional harm and damage to children."
"We believe it would be wholly inappropriate for a responsible company like Mothercare to endorse Myleene Klass and stock her brand if the allegations are true, not least because of the damaging example she would set as role model to millions of mothers, many of whom shop at Mothercare."
"We hope that Mothercare will deal with this matter appropriately without the need for us to take further action."
Fathers4Justice say that retaining Ms Klass as a face of Mothercare would be incompatible with their brand values and may cause them reputational damage as a result of her conduct.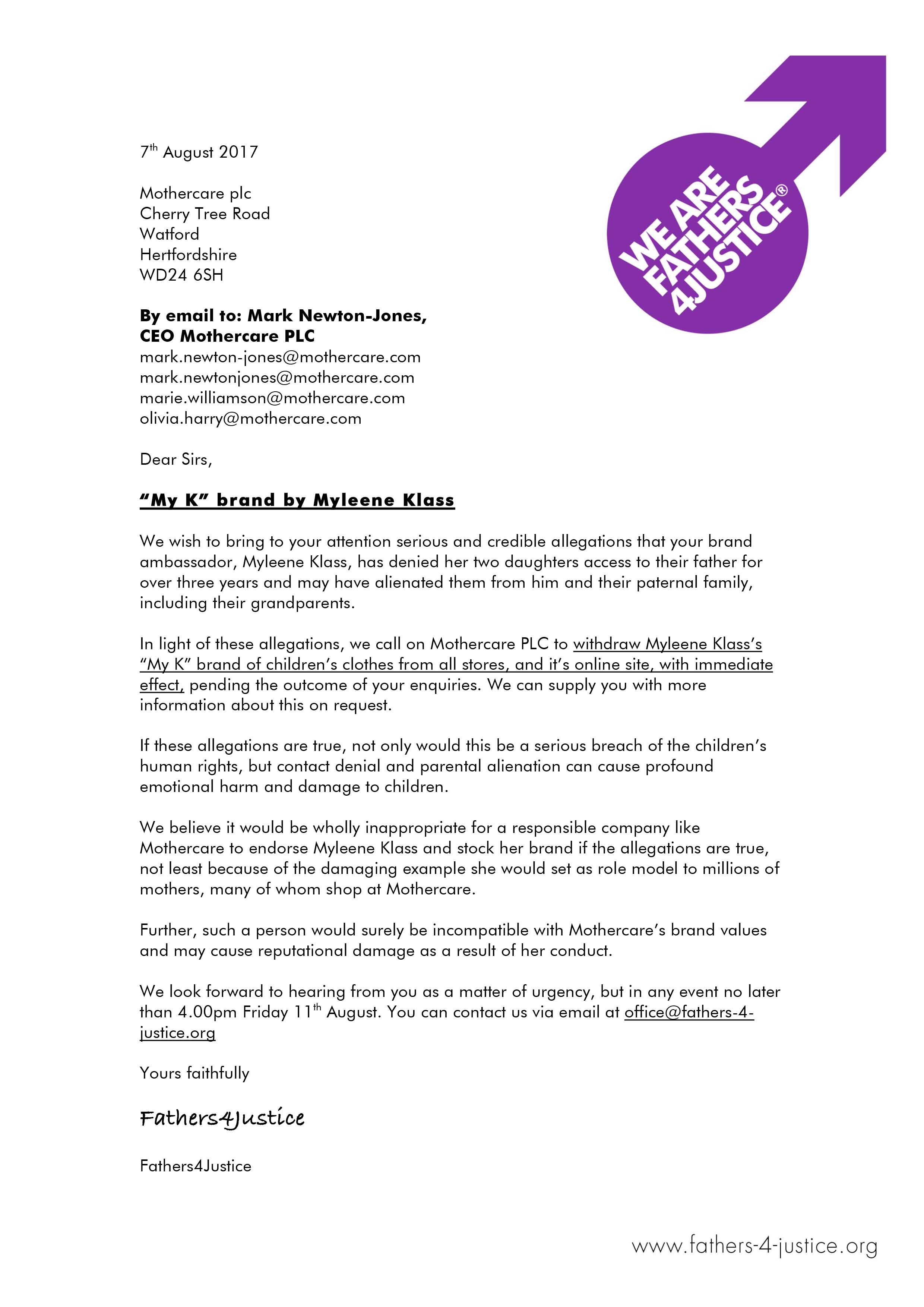 Back to top