Back to Latest News
February 12th, 2018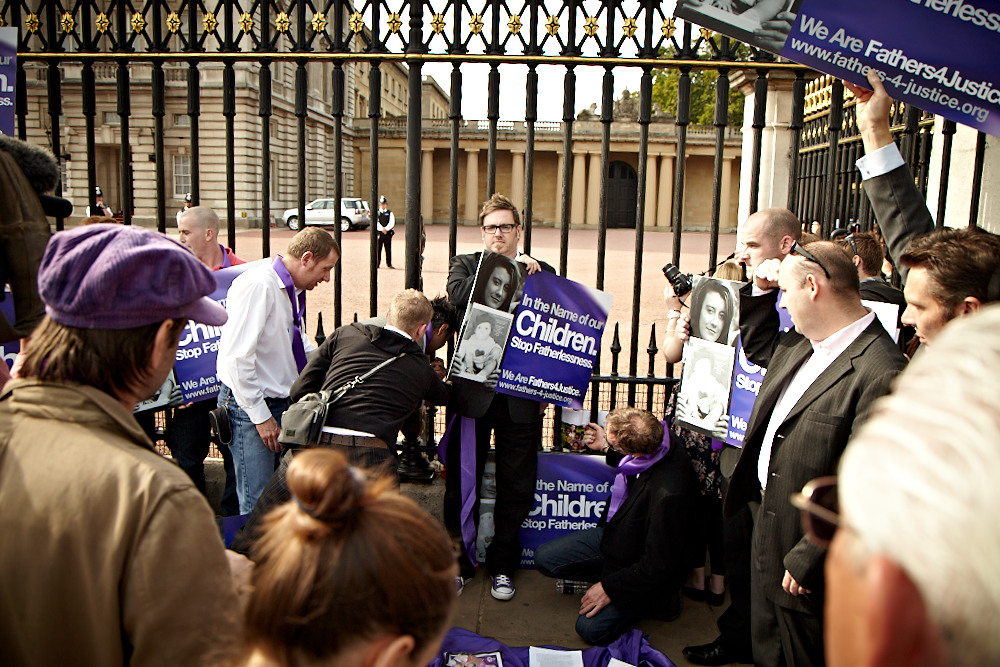 The founder of Fathers4Justice, Matt O'Connor, (seen above handcuffed to the railings at Buckingham Palace) has said that 100 years after suffrage, the gender pendulum has to another extreme, this time against men and fathers.
Speaking to Wiki Tribune on the 100th anniversary of women winning 'the right to vote', Fathers4Justice founder Matt O'Connor said, "In 100 years the gender pendulum has swung from one extreme with regard to family, which was patriarchal, where men and fathers had all the power over women, to another extreme where, certainly in the area of family law, women have all the power, women have all the control and fathers have absolutely no rights."
"The pursuit of equality for some people has now become … a journey from the oppressed to oppressor," O'Connor said, likening the new era of the women's movement to a "witch hunt" against men.
O'Connor told Wiki Tribune he wants the government to create a post of minister for men and boys. "How can you have a minister for women and equalities, but no minister for men? I don't get it, I just don't buy it … It's deeply irresponsible, deeply irresponsible."
O'Connor also highlighted the forgotten five million men over the age of 21 who were also entitled to vote as a result of the Representation of the People Act 1918, a fact omitted from most of the media coverage.
Read more here: https://www.wikitribune.com/story/2018/02/06/gender/suffrage-anniversary-marks-how-much-still-to-be-done/45653/
Back to top