Back to Latest News
March 10th, 2018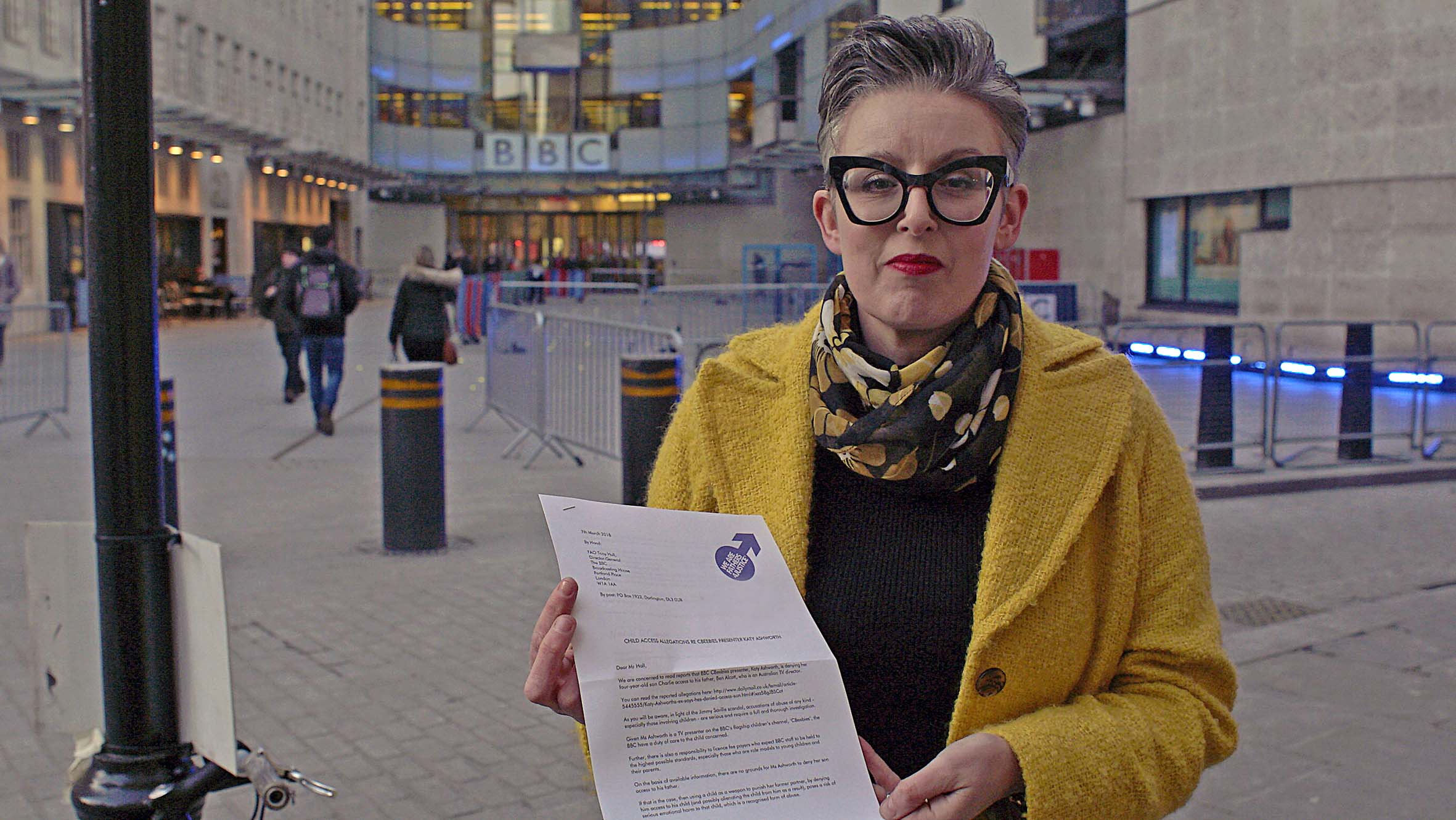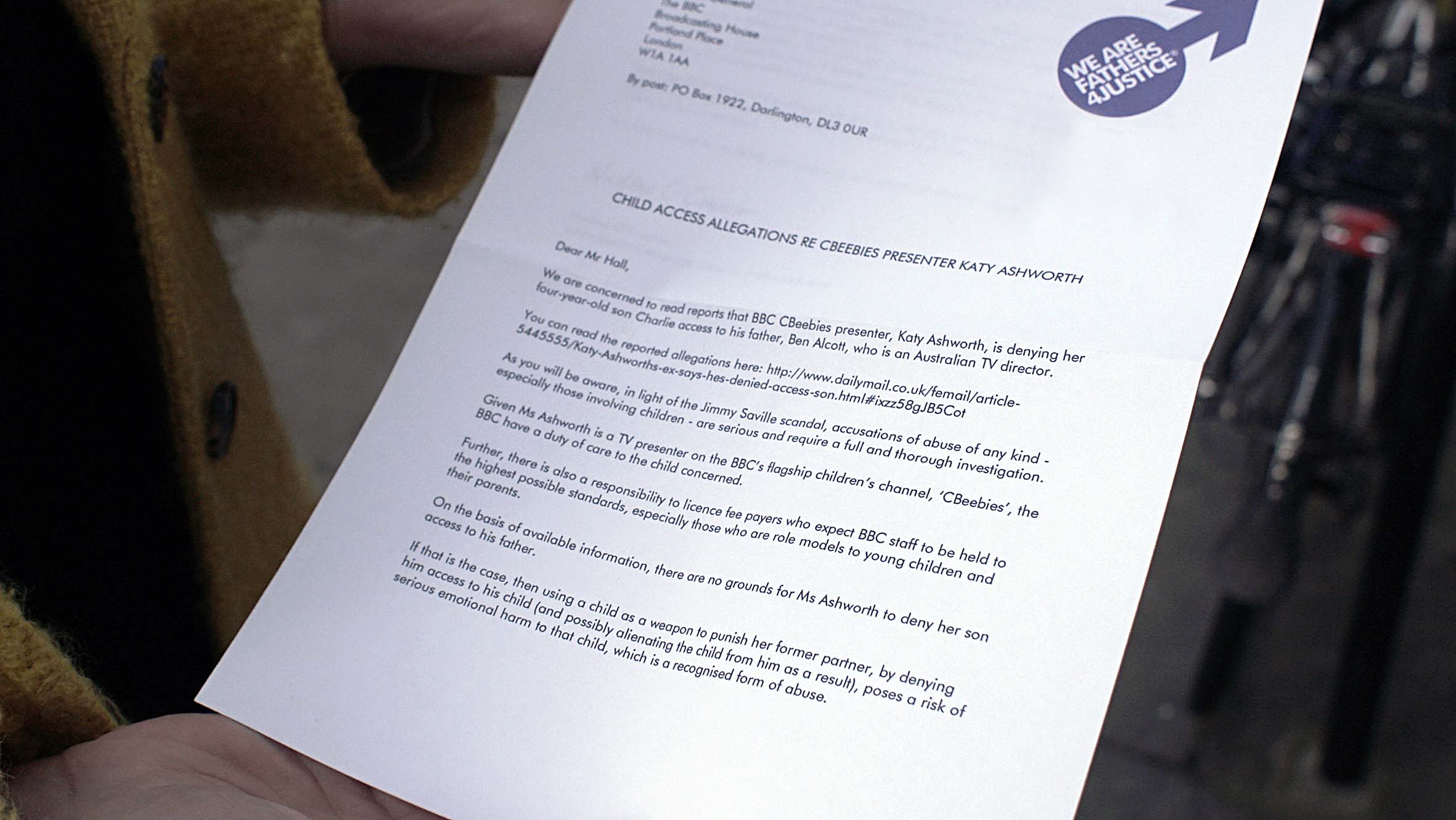 Fathers4Justice has lodged a formal with the BBC Director-General, Tony Hall, calling for CBeebies star Katy Ashworth to be suspended pending an investigation into allegations reported in the Daily Mail that Ashworth has been denying a father access to his son for four months.
Australian TV director Ben Alcott, had travelled 40,000 miles to and from Australia to the UK since December, in an attempt to see his son Charlie and give him his Christmas presents.
Alcott said he was 'heartbroken' and 'living a nightmare'.
On arriving in the UK last Monday to see Charlie, Ashworth, who has now moved from London to Manchester, again denied contact, until Fathers4Justice intervened and announced a protest outside the BBC.
Ben and his son Charlie were eventually reunited last Wednesday evening in Manchester.
Said Ben, 'Without Fathers4Justice I might never have seen my son again.' Read about how Ben got to see his son in the Daily Mail.
Read the text of the letter to the BBC from Fathers4Justice International Campaign Director, Nadine O'Connor here:
Dear Mr Hall,
We are concerned to read reports that BBC CBeebies presenter, Katy Ashworth, is denying her four-year-old son Charlie access to his father, Ben Alcott, who is an Australian TV director.
You can read the reported allegations here: http://www.dailymail.co.uk/femail/article-5445555/Katy-Ashworths-ex-says-hes-denied-access-son.html#ixzz58gJB5Cot
As you will be aware, in light of the Jimmy Saville scandal, accusations of abuse of any kind – especially those involving children – are serious and require a full and thorough investigation.
Given Ms Ashworth is a TV presenter on the BBC's flagship children's channel, 'CBeebies', the BBC have a duty of care to the child concerned.
Further, there is also a responsibility to licence fee payers who expect BBC staff to be held to the highest possible standards, especially those who are role models to young children and their parents.
On the basis of available information, there are no grounds for Ms Ashworth to deny her son access to his father.
If that is the case, then using a child as a weapon to punish her former partner, by denying him access to his child (and possibly alienating the child from him as a result), poses a risk of serious emotional harm to that child, which is a recognised form of abuse.
As you will be aware, every child is entitled to protection from abuse and emotional harm and has the following human rights, see https://www.unicef.org/crc/files/Rights_overview.pdf
* Article 7 (Registration, name, nationality, care): "…children also have the right to know and, as far as possible, to be cared for by their parents."
* Article 8 (Preservation of identity): "…governments should respect children's right to a name, a nationality and family ties.
* Article 9 (Separation from parents): Children have the right to live with their parent(s), unless it is bad for them. Children whose parents do not live together have the right to stay in contact with both parents, unless this might hurt the child.
Given the seriousness of the allegations, it is our view that the only correct and responsible action for the BBC to take is to suspend Katy Ashworth pending a full investigation of this matter by the corporation.
We look forward to receiving your response as a matter of urgency.
Nadine O'Connor, International Campaign Director, Fathers4Justice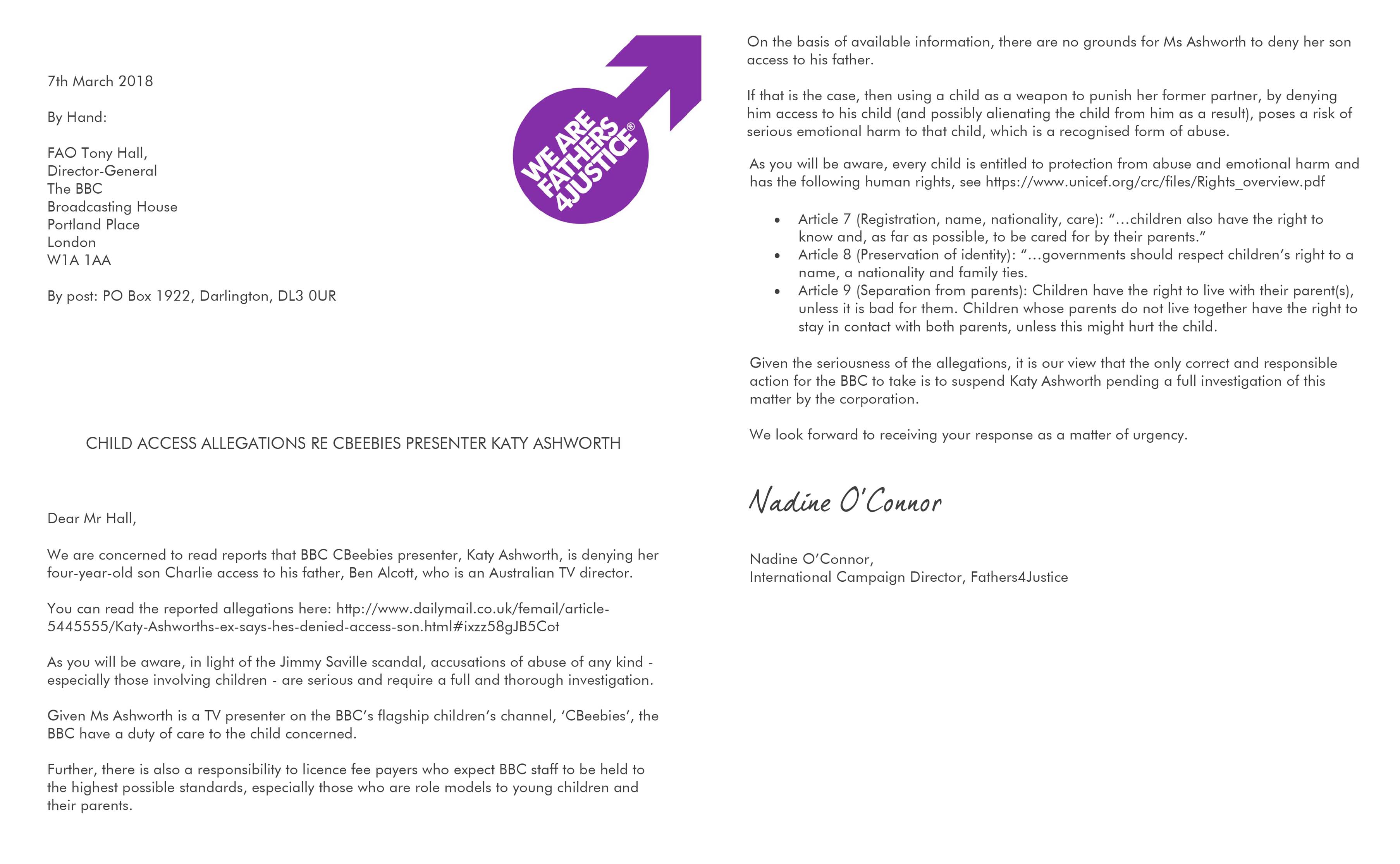 Watch Nadine O'Connor talk about CBeebies star Katy Ashworth and the issues surrounding the case as BBC security deny her access to deliver the letter.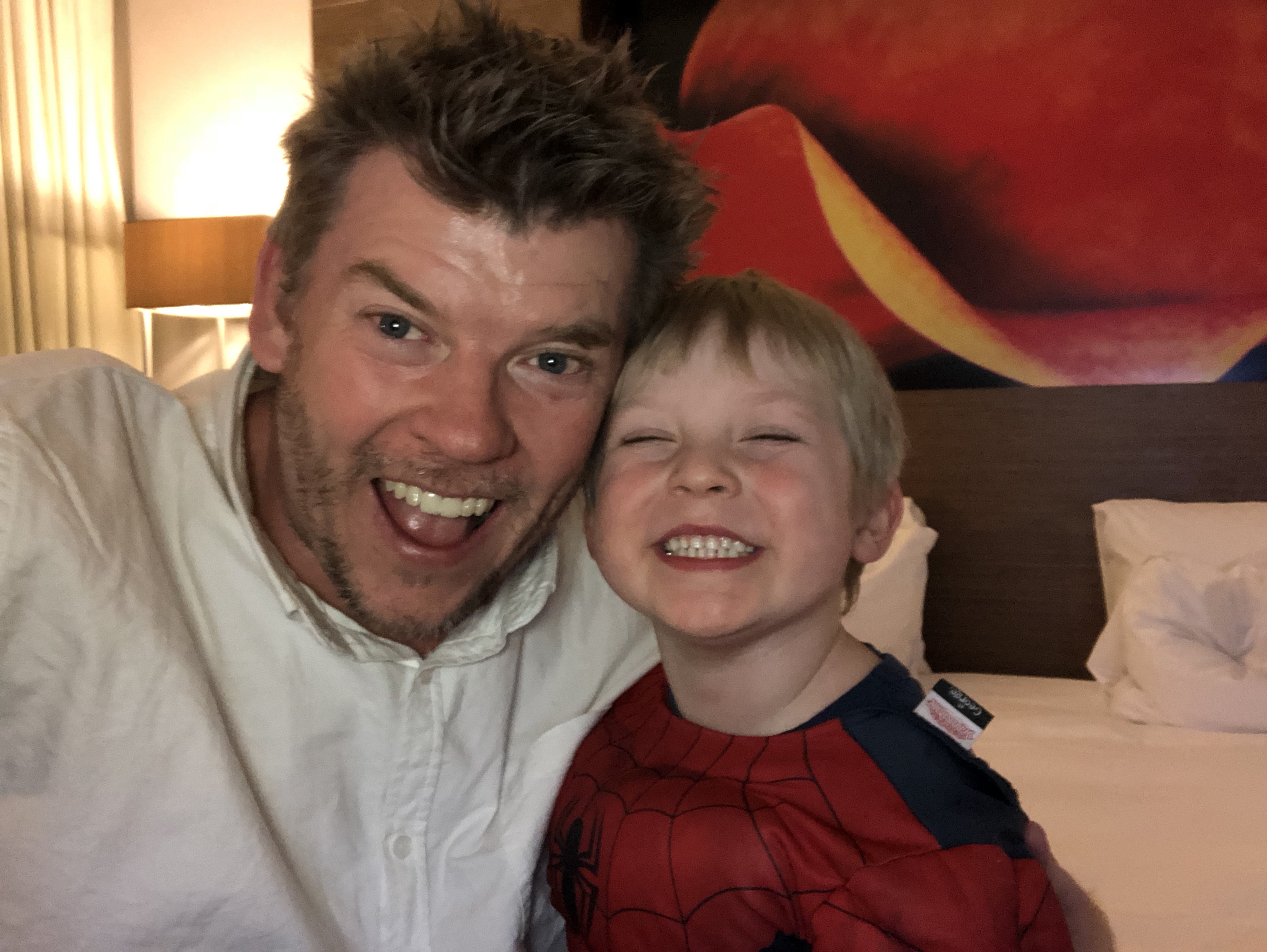 Ben Alcott reunited with his son Charlie this week.
Read the full story here: https://www.fathers-4-justice.org/2018/03/exclusive-tv-producer-flies-uk-battle-see-son-cbeebies-star-katy-ashworth-denies-access/
Back to top