Back to Latest News
April 19th, 2018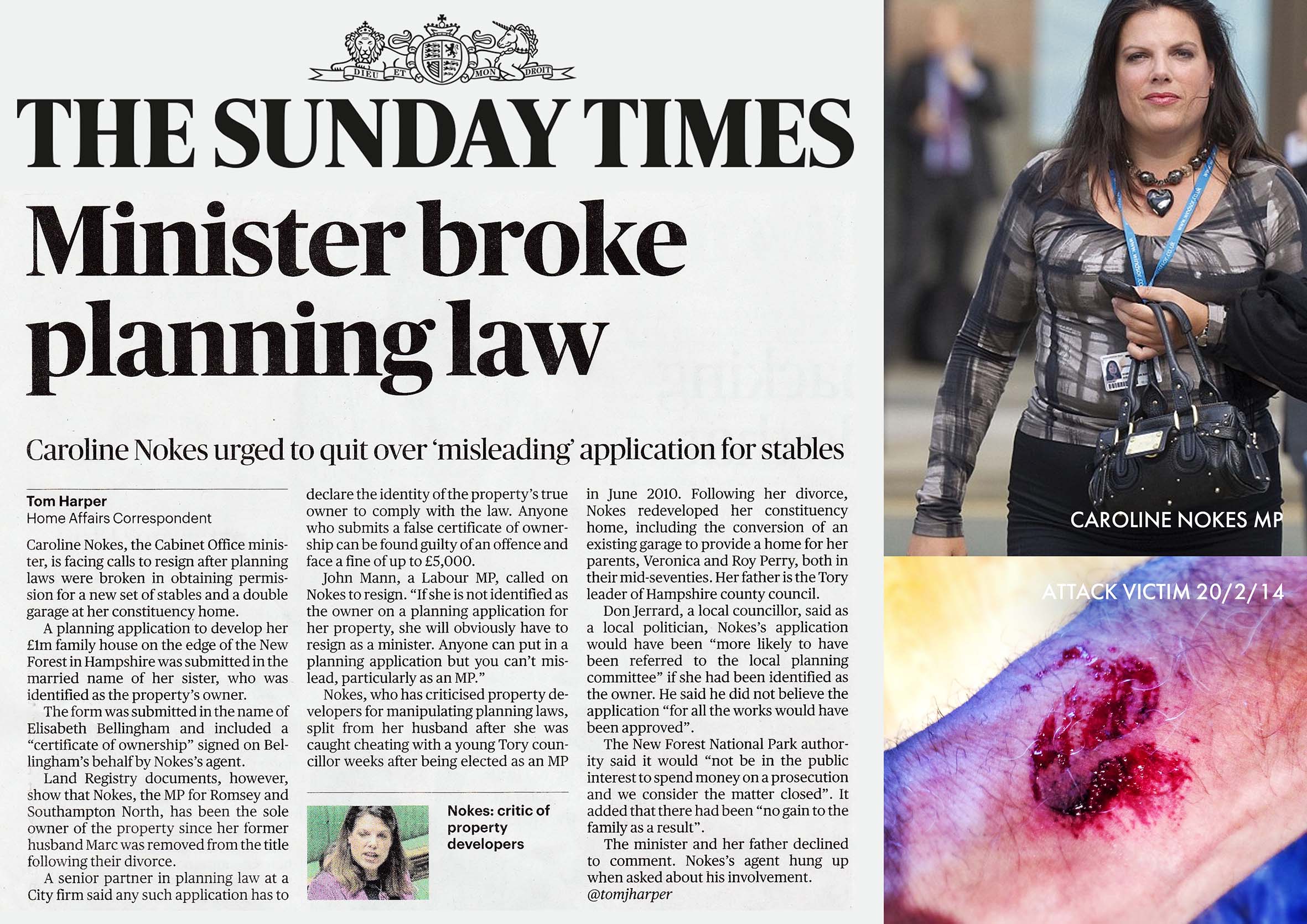 A complaint by humiliated 'Windrush' immigration minister and anti-father MP, Caroline Nokes, about a Sunday Times article has been rejected by the Independent Press Standards Organisation (IPSO).
The 2017 article said Nokes faced a police inquiry over 'bogus' planning papers relating to her £1m family home near Romsey, Hampshire. You can read the story here.
Nokes complained that a graphical representation of her home and surroundings in the Sunday Times had been extensively re-published on social media by a 'campaign group', namely Fathers4Justice, and that as a result, she was forced to install a further locking gate to maintain her security, following a threat of protestors coming to her home.
The newspaper noted that the complainant's address had been in the public domain for some time, and was known to the campaign group to which the complainant had referred prior to publication of the article. It said that the property's access points are visible from the street.
Just yesterday the MP's Romsey office was evacuated over a suspicious substance.
Said F4J founder Matt O'Connor, "It is ironic that Ms Nokes is concerned about the safety of her family home given she was involved in a violent attack at my home in February 2014."
"However, the implication in her complaint that she is likely to be targeted by angry fathers is the latest in a long line of hysterical smears the MP has directed at F4J. Given she has upset so many other different groups, including women pensioners and Windrush migrants, the list of people she has angered is considerable."
"Fathers have been angry for many years with Ms Nokes after she broke 2010 shared parenting election promises to F4J, before scandalously claiming separated dads only apply for contact with their children in order to reduce their child support payments."
"The only person involved in threatening and intimidating the public is Ms Nokes, and as her failed complaint shows, she appears to have also been involved in planning fraud by converting a garage which is now the home of the leader of Hampshire County Council, Roy Perry, for which he pays no council tax."
"The appalling conduct of Ms Nokes demonstrates beyond doubt that she is unfit for public office. We look forward to removing her from her post at the next general election."
Read the IPSO Nokes v The Sunday Times ruling here.
Back to top