Back to Latest News
June 3rd, 2018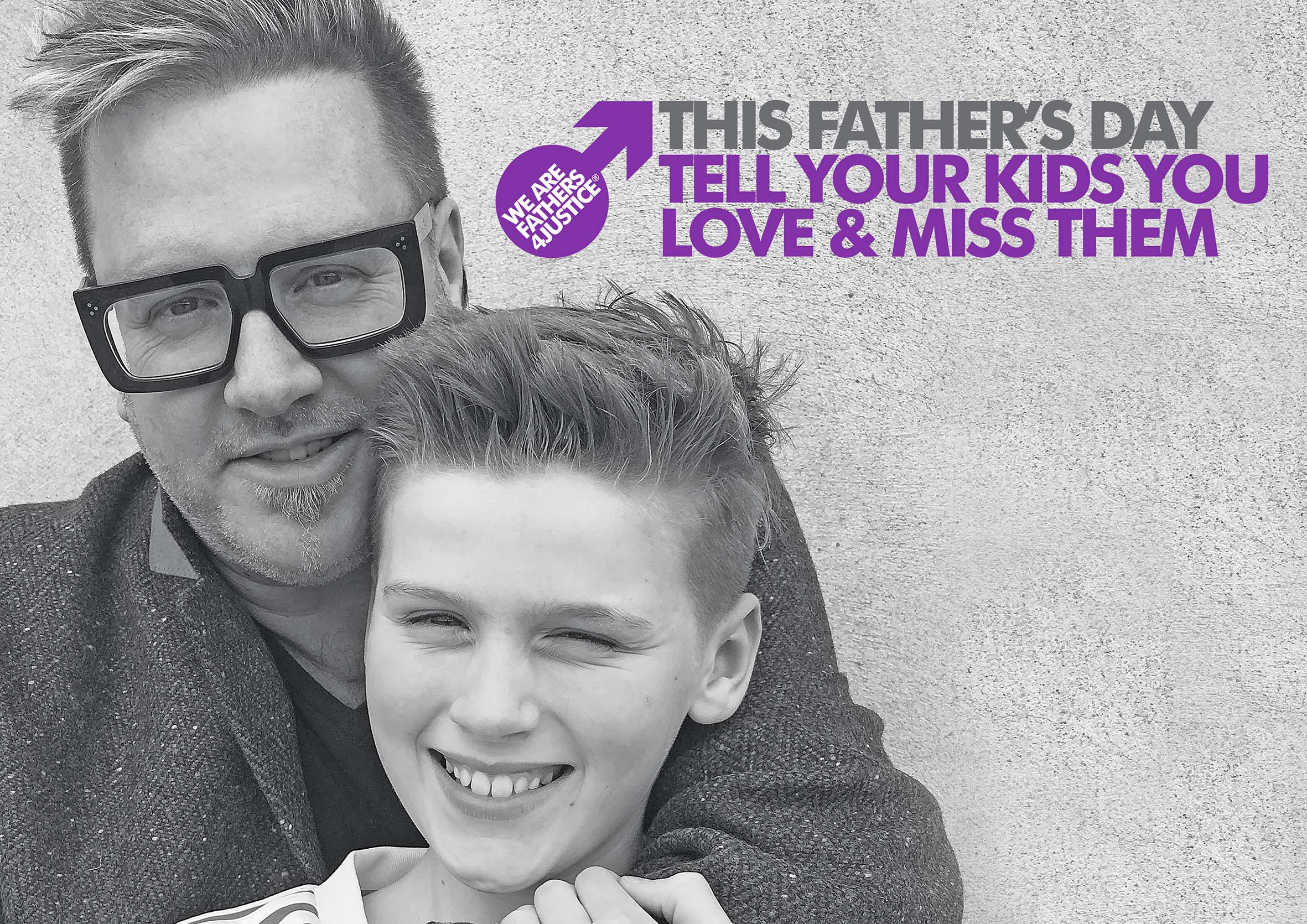 Not seeing your children this Father's Day? Send them a message via Fathers4Justice saying how much you love and miss them, but that you will be standing up for them and their right to see you at "Stand Up 4 Fathers" on 11th June. The best videos will be shown on the night and those chosen will win a free F4J T Shirt of their choice. Videos should be no longer than 30 secs & no bigger than 5mb file. Email them to casework@fathers-4-justice.org with your name, child's name & contact details.
Said dad Paul Browne; "I dread Father's Day as it is just another reminder of what I have lost. It has been over 2 years since I have seen my beautiful daughter. Most people that know my story just cannot believe that I have been cut out of my daughter's life completely despite having a court order for contact."
"This year, instead of moping around on Father's Day I'm going to the "Stand Up 4 Fathers" event on 11th June. I've bought my tickets for this great comedy event and for the first time in ages will be crying tears of laughter instead of despair."
Read the preview for "Stand Up 4 Fathers" on Monday 11th June on the British Comedy Guide.
Back to top