Back to Latest News
September 4th, 2018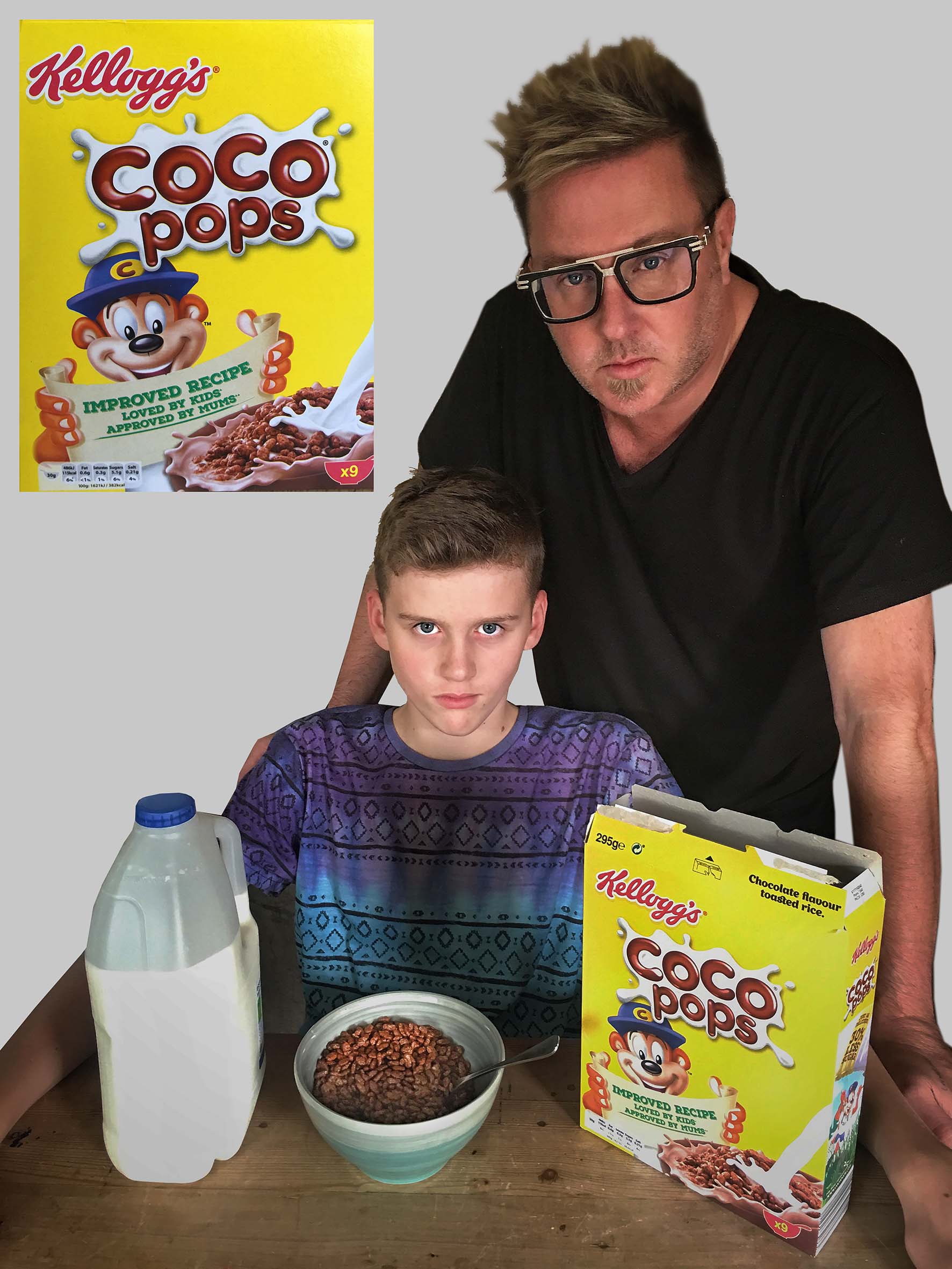 Pic: Disappointed Coco Pops fan Archie O'Connor with his dad Matt O'Connor.

Father-of-three Matt O'Connor, 51, from Clapham, and 'Tremendous' Paul Robinson, 56 from Portsmouth, Hampshire, staged a protest at Asda in Peterborough today over what they say is 'cereal discrimination' against dads on packaging for Kellogg's Coco Pops.
The new Coco Pops packaging is emblazoned on the front with the banner, 'Loved by kids. Approved by mums.'
O'Connor, who is the founder of campaign group Fathers4Justice, went into Asda in Peterborough with Robinson today to protest about the packaging by dumping packs of Coco Pops onto the floor before pouring milk on them as he asked shoppers to 'dump' Coco Pops and boycott the brand.
O'Connor said he was horrified when he saw the packs while shopping for cereal for his son Archie.
Said O'Connor, "My son Archie is a fan of Coco Pops but we were horrified when we bought a pack recently to see it said it was approved by mums only."
"Why are fathers like me excluded from brands like this?"
"This is cereal discrimination by Kellogg's who have dumped dads. Now we're going to dump Coco Pops."
"This father-free cereal sends a sexist, dangerous and fatherphobic message that dads are irrelevant in the lives of their children."
"Kellogg's and Asda should immediately apologise to fathers and re-sticker every pack to read 'Approved By Mums & Dads'.
"In the meantime Archie and I are calling on other parents to boycott the brand."
O'Connor had also been contacted by dad David Maxwell, 46, from Hamilton, Scotland.
Said Maxwell, "I was angry when I saw there was no mention of dads on the packaging when there are a lot of single dads out there.
"If it said it was endorsed by parents that would be fine. If they changed the word 'mum' and replaced it with the word 'father' or a minority group or religion there would be outrage."
Said dads campaigner Garry Clarkson, "Like 'no coloureds' signs In Mississippi, or 'no black or Irish' signs when men were trying to get places to rent in the 1960s, this is part of the drip feed demonisation and exclusion of men in all spheres of life."
"This might seem a trivial issue, but it's part of a wider, subtler, narrative where men and fathers are excluded, or deemed unimportant to retailers."
Fathers4Justice say that too retailers are guilty of prehistoric gender stereotyping and deliberately exclude fathers from their branding and marketing.
They also say that new research has found that 80 per cent of millennial dads claim primary of shared grocery shopping responsibility. Read more here.
Fathers4Justice have previously called out Asda for sexist Christmas cards, Mothercare and sexist M&S labelling.
For further info contact [email protected] or follow @F4JOfficial for Twitter updates.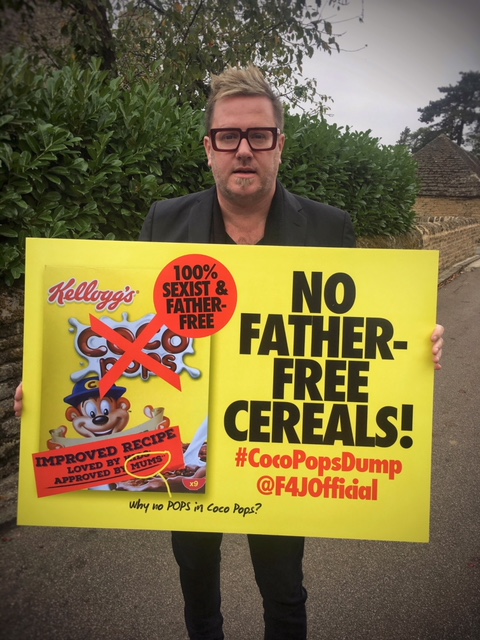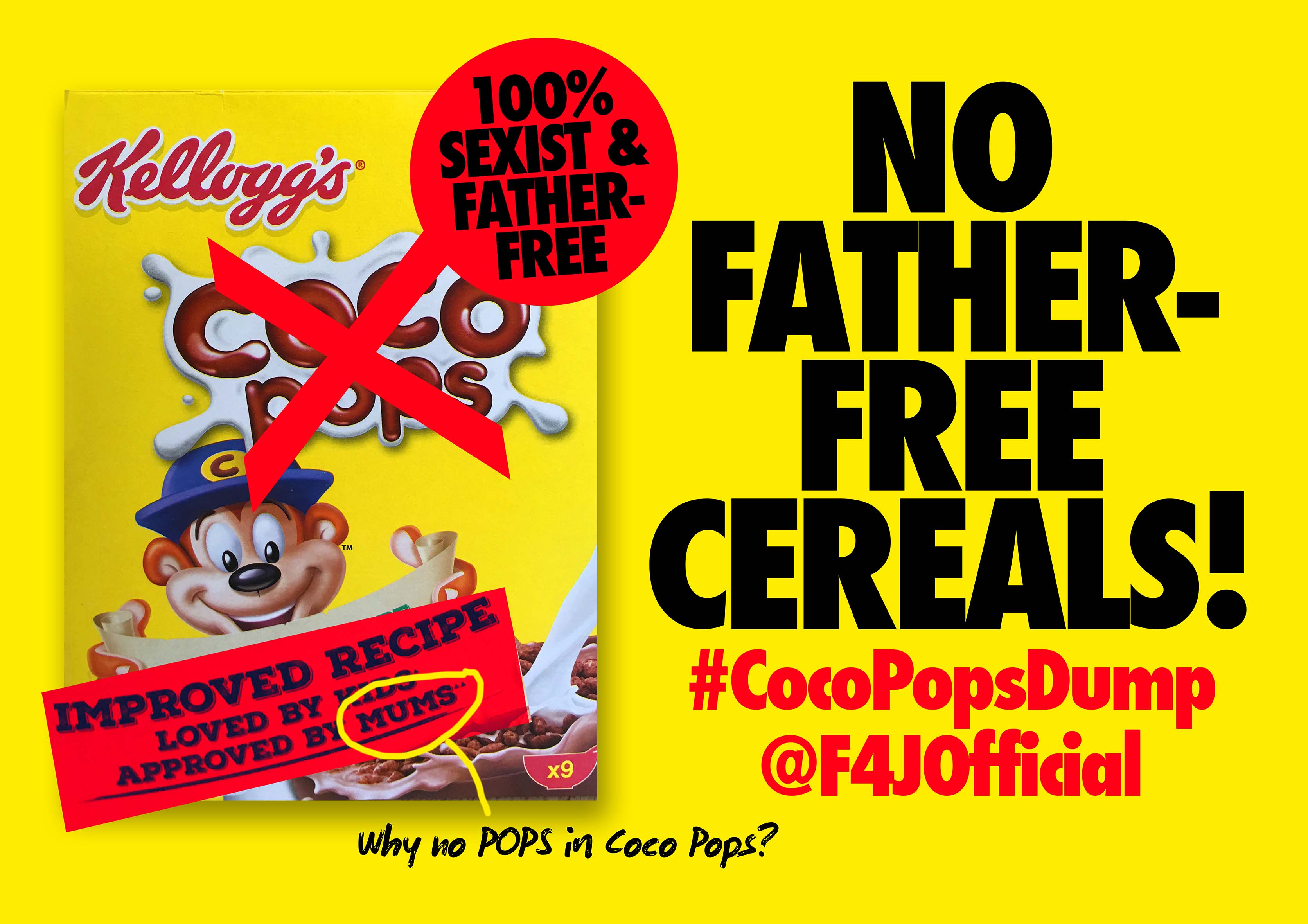 Back to top