Back to Latest News
February 15th, 2021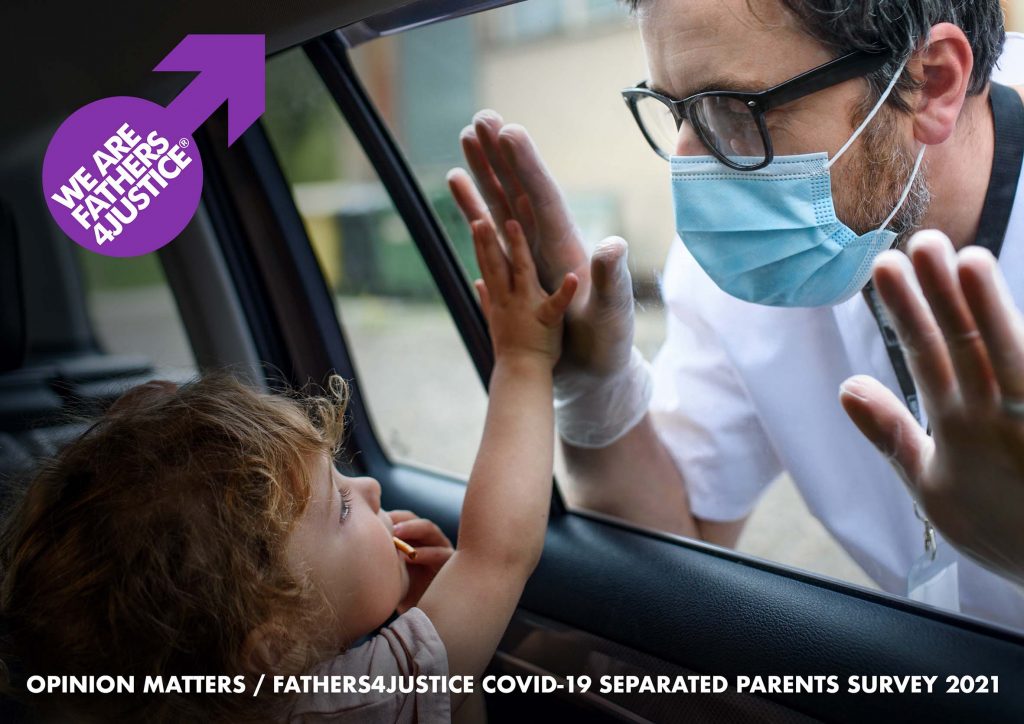 An Opinion Matters survey of separated parents for shared-parenting organisation Fathers4Justice (F4J) has shown how COVID-19 restrictions are having a devastating impact on separated families, especially fathers.
The survey of 1,006 separated parents across the UK was conducted between 1st – 8th February 2021 and found the following:
* On average fathers went nearly 3 months (11 weeks) without hugging their child since the first lockdown began in March 2020.
* Over a third of dads (38.2%) said COVID-19 restrictions had limited their contact with their children.
* Over 1 in 8 dads (13.3%) said the child's mother had used COVID-19 to stop them seeing their child altogether.
* 1 in 10 separated dads have not not seen their child in almost a year.
* Over a third of dads (34.5%) said that not seeing their child negatively impacted on their mental health.
* 62% of separated parents agree the government needs to introduce a specific offence for ex-partners using COVID-19 as an excuse to prevent access to children.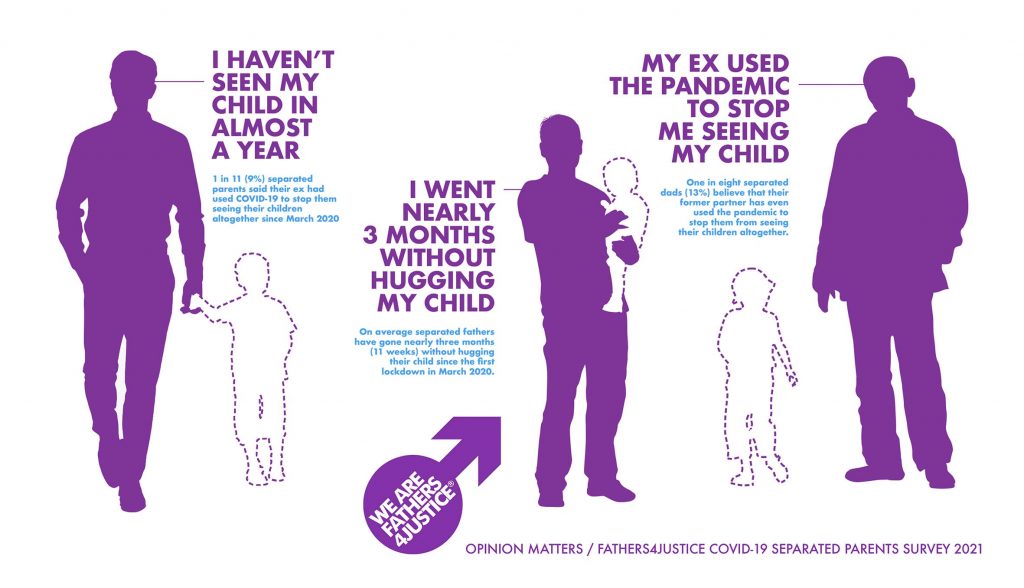 Separated fathers are being more heavily impacted with one in ten dads not having seen their kids since March last year. On average fathers surveyed have gone almost three months (11 weeks) without hugging their child since the pandemic began.
Said F4J founder Matt O'Connor: "COVID-19 and consecutive lockdowns have had a dramatic impact on the parental separation of children and their parents, but especially fathers who have struggled to maintain contact with their children."
One in eight separated dads (13.3%) believe that their former partner has even used the pandemic to stop them from seeing their children altogether.
"Sadly, a minority of parents have weaponised COVID-19 to deny their children access to the other parent in breach of government guidelines," Mr O' Connor added.
Three quarters (75%) of separated parents agree children should have equal access to both their parents during lockdown with almost two thirds (63%) agreeing that those who wrongly use COVID-19 as a means of denying contact should be prosecuted.
"There is an increasing public health emergency facing separated dads who are at a greater risk of suicide, depression and anxiety exasperated by restrictions on accessing public health services during the pandemic, as well as an increased risk of death from COVID-19," Mr O'Connor said.
"Fathers4Justice has seen a 38% increase in help enquiries since lockdown began in March 2020, with average family court cases increasing from seven months in 2019, to more than 12 months in 2020.
According to the President of the Family Division, Sir Andrew McFarlane, 40%* of separated parents end up in family courts to resolve issues about their children's care, and court welfare organisation Cafcass has recorded a 21% increase in private law family cases between November 2019 and November 2020**.
Fathers 4 Justice, now in its 20th year, are campaigning to see a legal presumption of 50/50 shared parenting with strong sanctions, including jail, for those parents who break court orders or use COVID-19 and other reasons to deny a child their human right to the other parents.
The survey was carried out by Opinion Matters, interviewing 1,006 separated parents in the UK, between 01.02.2021 and 08.02.2021. Opinion Matters abides by and employs members of the Market Research Society which is based on the ESOMAR principles.
References
* https://www.thetimes.co.uk/article/parents-at-war-should-make-own-decisions-dd2mfw0mh
** https://www.communitycare.co.uk/2020/12/09/mounting-workloads-force-cafcass-leave-lower-priority-cases-unallocated-region/?fbclid=IwAR3U_Y29V-B1gGDnFP5iI1ZhqcQbtHoRb3TvDN__O721HPRrHY82oPW8gIg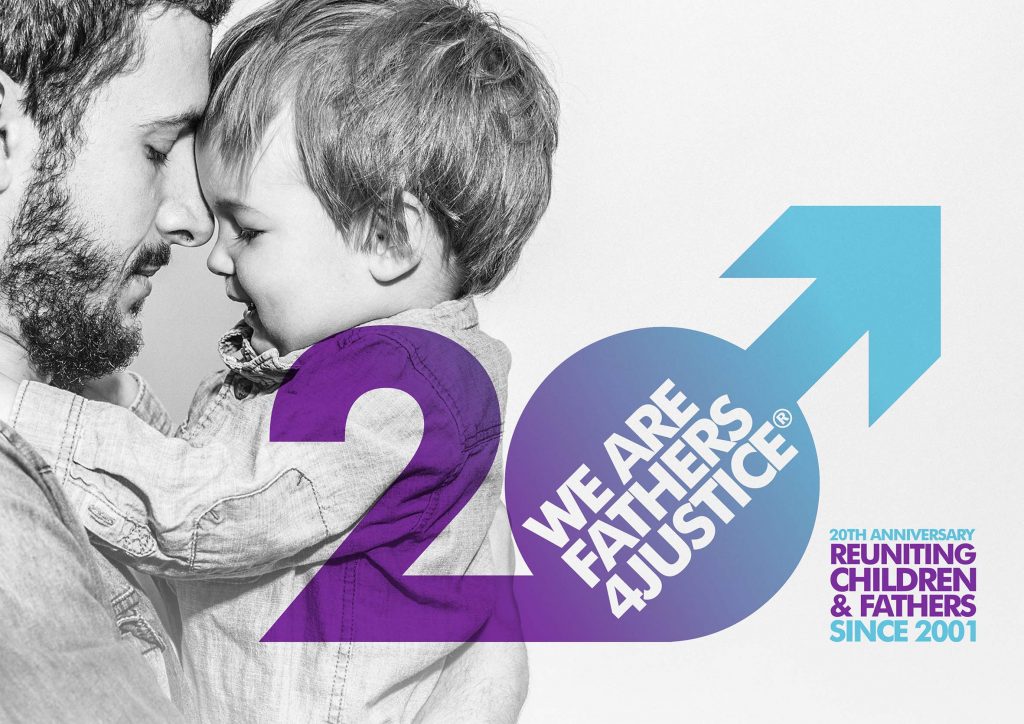 Back to top