Back to Latest News
May 21st, 2023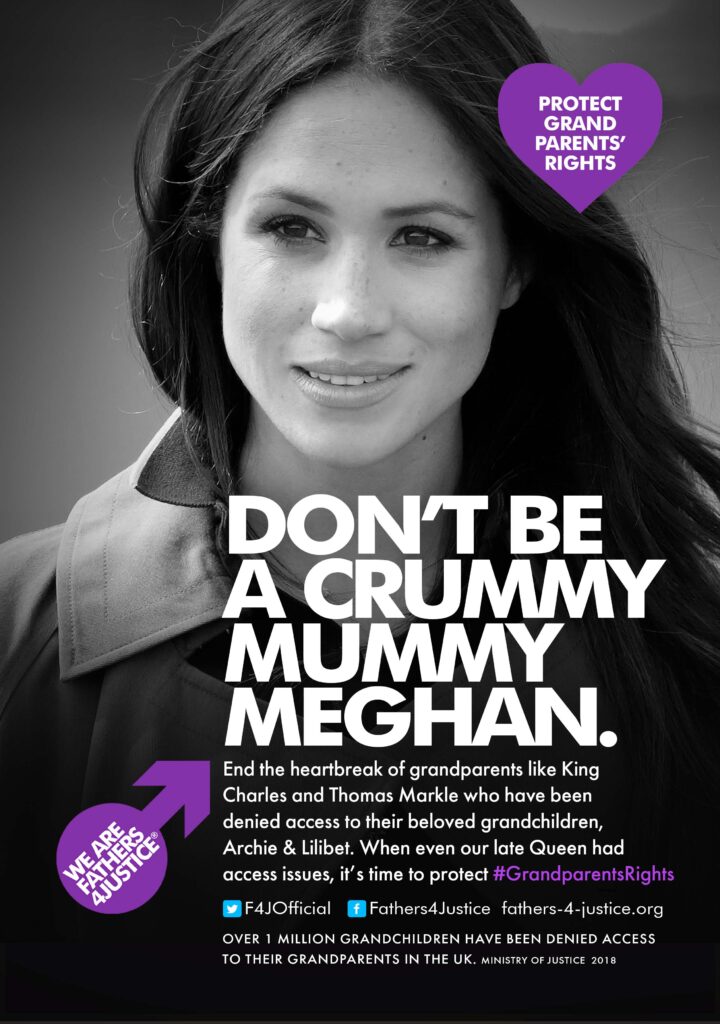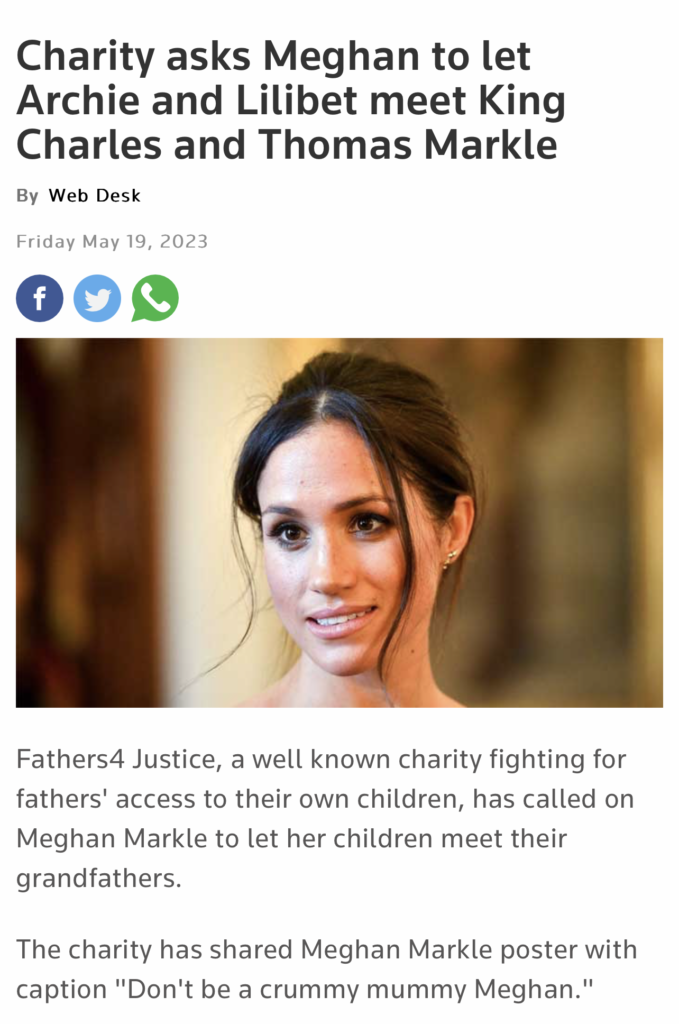 A new advertising campaign from Fathers4Justice backing grandparents' rights has provoked controversy.
The ads – which will run online and on mobile media in Windsor in the UK and Santa Barbara County, California in June ahead of Father's Day – call on Megan Markle to let her children meet their grandfathers.
The adverts have been attacked online by Meghan Markle supporters who claim they misrepresent the situation.
They make various allegations about King Charles and Thomas Markle.
Fathers4Justice say the issue of grandparents' right is an important one. In the UK alone over 1 million grandchildren have been denied access to their grandparents according to the Ministry of Justice.
Said F4J founder Matt O'Connor; "We must acknowledge the pain and suffering of grandparents who suffer the heartbreak of being denied access to their grandchildren."
"Whatever the family differences, children have a right under Article 8 of the UN Convention of the Rights of the Child to family ties, including a meaningful loving relationship to the love and support of their grandparents."
"When even our late Queen had access issues seeing Archie and Lilibet before her death, it's time to act."
The Queen met Archie just twice, and Lilibet once before she died.
READ MORE HERE:
https://www.geo.tv/latest/488224-charity-asks-meghan-to-let-archie-and-lilibet-meet-king-charles-and-thomas-markle
https://www.thenews.com.pk/latest/1071938-charity-backs-king-charles-and-thomas-markle-against-meghan
Back to top