Back to Latest News
June 15th, 2023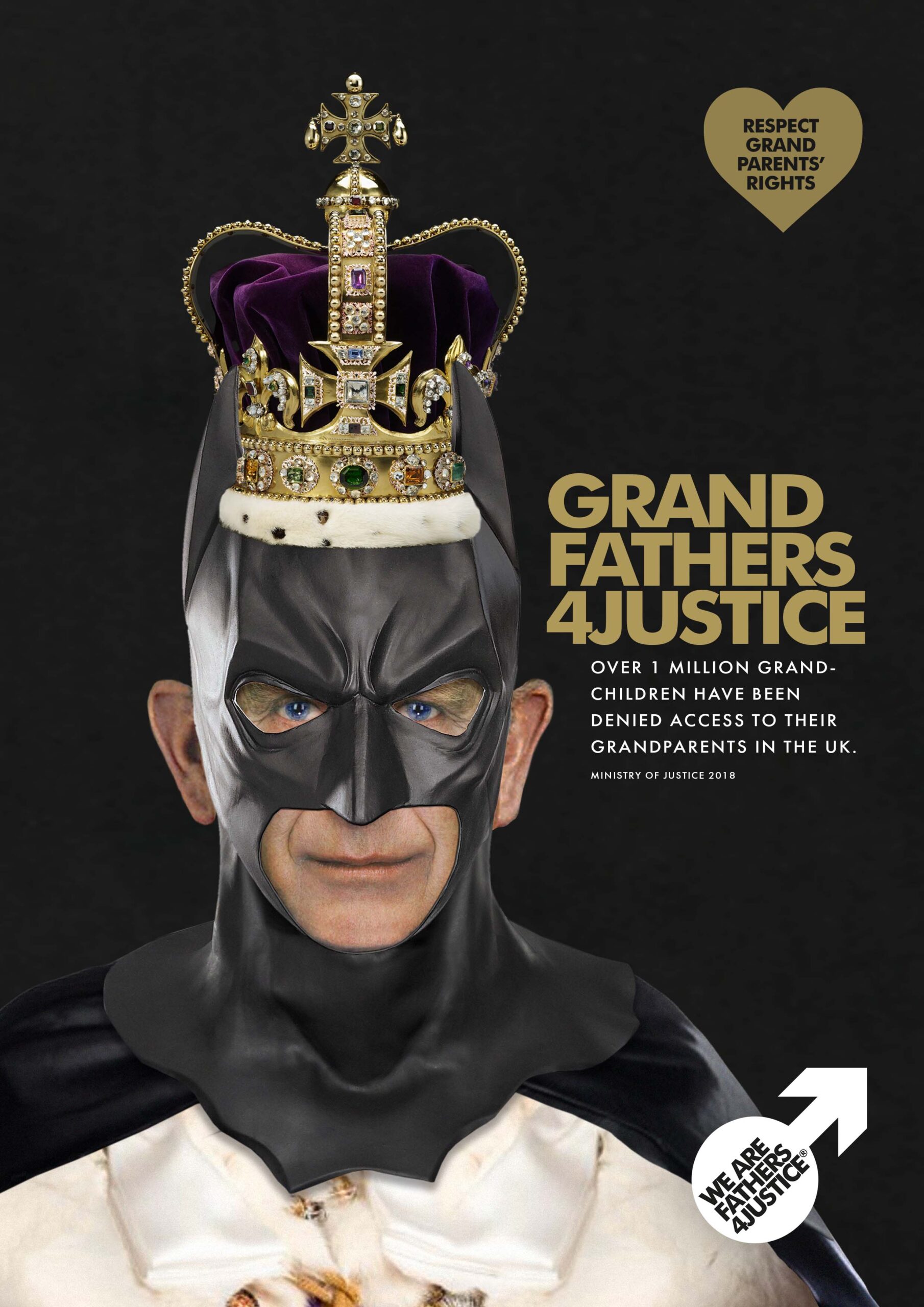 To highlight the estimated 1 million children denied access to their grandparents* due to family breakdown in the UK, Fathers4Justice is rebranding Father's Day as "Grandfather's Day", and calling on the government to do more to protect grandparents' rights.
The issue was highlighted when the late Queen had access issues to her great grandchildren Archie (she met twice) and Lilibet (she met once), along with the recent access issues King Charles has faced (the grandchildren did not attend the Coronation) and Thomas Markle, who has never been allowed to see his grandchildren.
As part of our campaign to raise awareness of the issue, mobile billboards, featuring Meghan Markle, Thomas Markle, and King Charles (dressed as Batman in a nod to the famous F4J superheroes campaign in 2004), will hit the streets around Buckingham Palace, Windsor and Montecito in Santa Barbara County along with guerrilla fly-posting and leafleting in support of grandparents' rights.
The pain of grandparents is acute.
Many will go to the grave having been robbed of any contact with their grandchildren, or had only limited contact.
Under current legislation, grandparents have no right in law to see their grandchildren, and must seek permission of the court before they can make an application to see them. Even then, these orders are rarely granted.
We want to end the "double-heartbreak" of grandparents cruelly denied access to their grandchildren. They suffer themselves, and suffer for their children.
When even our late Queen had access issues and our current King struggles to see his grandchildren, we need to protect grandparents rights.
Matt O'Connor, Founder, Fathers4Justice
*Ministry of Justice 2018
GRANDFATHERS4JUSTICE: THE FACTS
The facts about grandparents denied access to their grandchildren.
More than 1 million grandparents are denied access to their grandchildren due to family breakdown in the UK. Ministry of Justice, 2018
Grandparents have no legal rights to see their grandchildren. They have to seek leave of the family court first before they can apply for a Child Arrangements Order to see their grandchildren. Fathers4Justice, 2018
There has been a 23% increase in court applications by grandparents to see their grandkids since 2014. Ministry of Justice, 2018
In 2016 there were 2,000 court applications by grandparents. This has risen from 1,617 applications in 2014. Ministry of Justice, 2018
Over 3 million children live in fatherless homes. Office for National Statistics, Labour Force Survey, 2010
The cost of family breakdown across the UK is £48bn a year. Relationships Foundation, 2016
54% of grandparents haven't seen their grandkids in last year. F4J Survey of 500 Grandparents June 2018
28% of grandparents haven't seen their grandkids in 5 years or more. F4J Survey of 500 Grandparents June 2018
91% of grandparents said access problems had contributed to depression, stress, anxiety or health problems. F4J Survey of 500 Grandparents June 2018
89% of grandparents said they worried about passing away without seeing grandkids again. F4J Survey of 500 Grandparents June 2018
95% of grandparents thought the child access laws were unfair on grandparents. F4J Survey of 500 Grandparents June 2018
99% of grandparents thought dads need equal parenting rights. F4J Survey of 500 Grandparents June 2018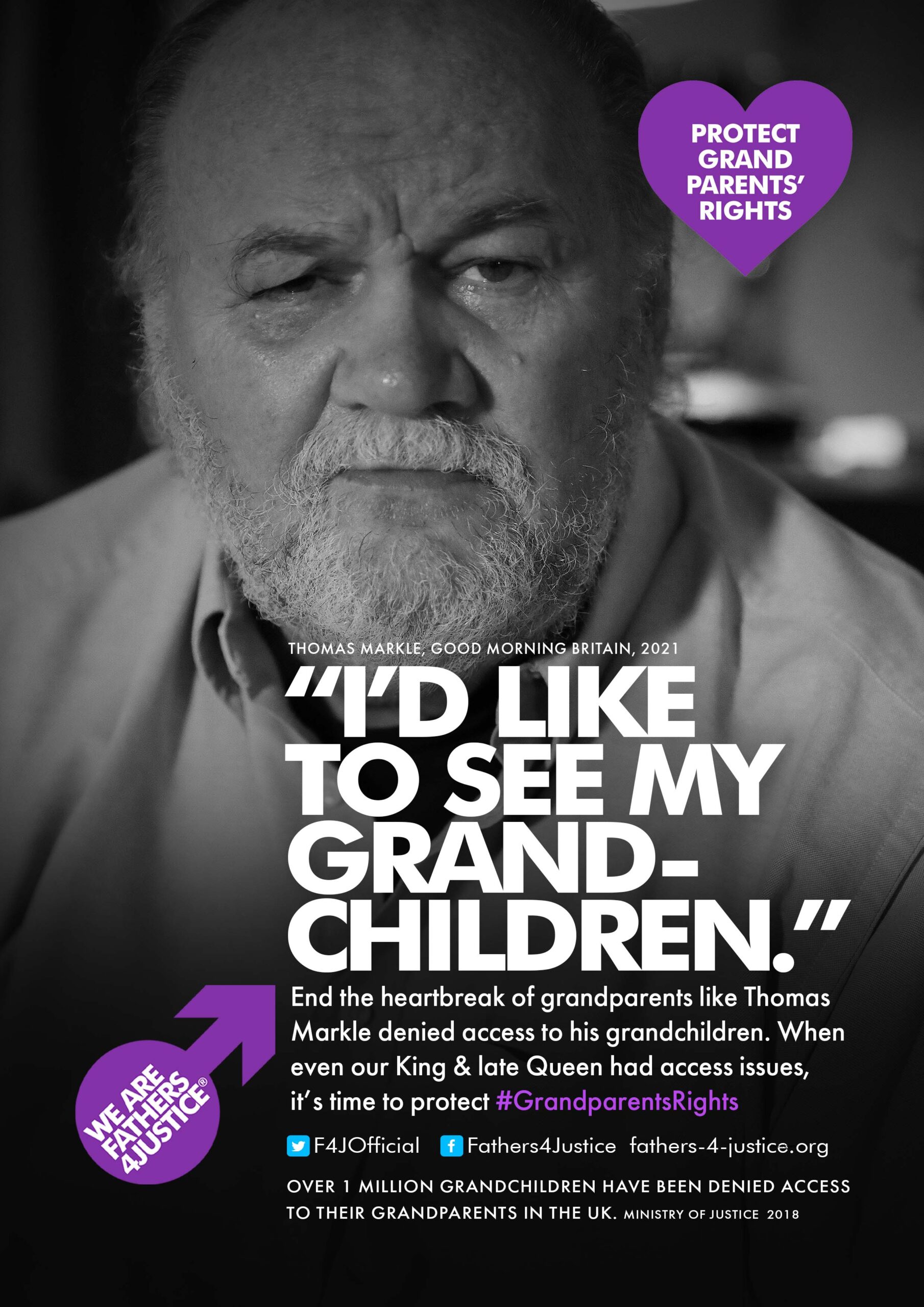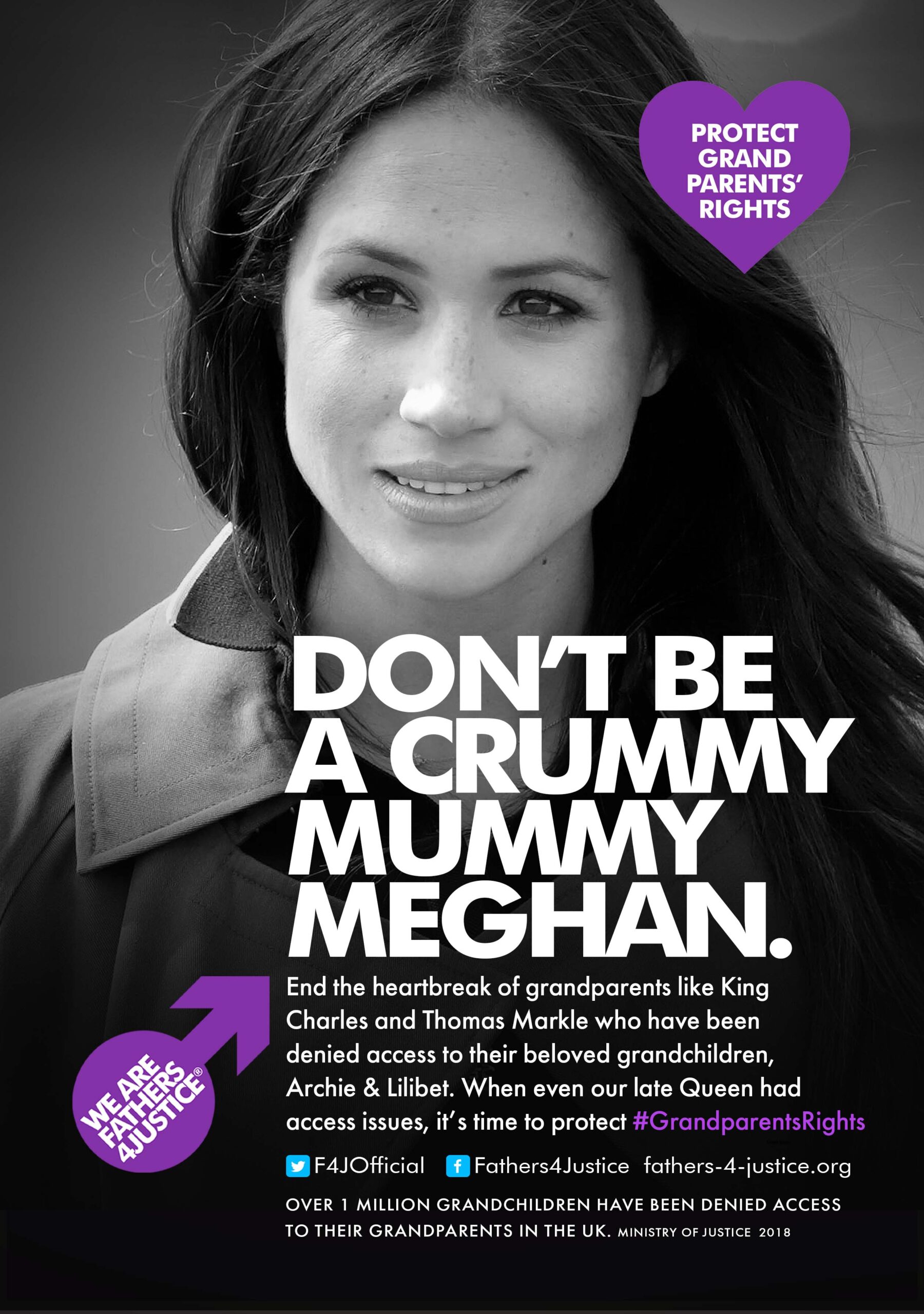 Back to top