Back to Latest News
July 22nd, 2015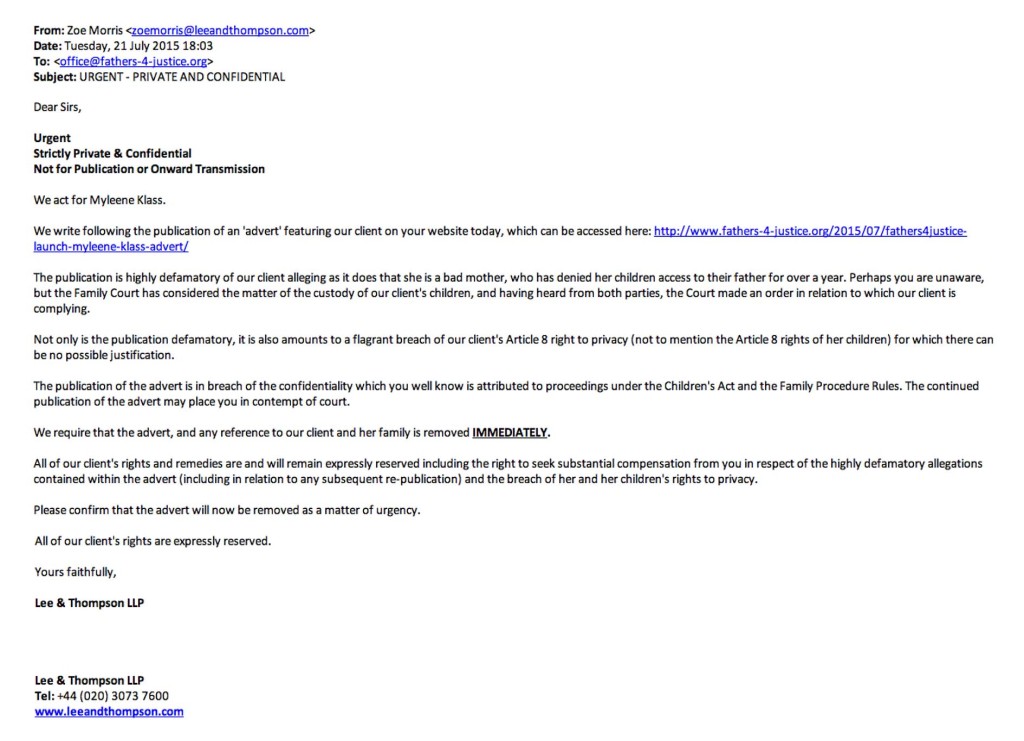 Singer and model Myleene Klass today threatened to sue Fathers4Justice over an advert the group launched on social media last night and will appear in the press later this week.
The group say the advert, which reads "Come on Myleene", addresses media reports that she has denied her children access to dad Graham Quinn for over a year. The ad can be seen here: https://www.fathers-4-justice.org/2015/07/fathers4justice-launch-myleene-klass-advert/
Solicitors acting for Myleene Klass, Lee and Thompson, said in a letter last night that, "The publication is highly defamatory of our client alleging as it does that she is a bad mother, who has denied her children access to their father for over a year. We require that the advert, and any reference to our client and her family is removed IMMEDIATELY….all of our client's rights and remedies are and will remain expressly reserved including the right to seek substantial compensation from you in respect of the highly defamatory allegations contained within the advert (including in relation to any subsequent re-publication) and the breach of her and her children's rights to privacy."
Said Fathers4Justice founder Matt O'Connor, "Myleene Klass is a role model for many women. Given we are responding to widely reported allegations in the national media which she has refused to deny, it is a matter of legitimate public interest to ask if she is denying her children access to their father, as claimed."
"We stand by our advert and will not be threatened or bullied into withdrawing it and will vigorously oppose any attempt to legally suffocate our right to address matters already in the public domain."
The advert forms part of an ongoing campaign highlighting celebrity mums who deny children access to their fathers or oppose Shared Parenting.
In December 2013, the group were threatened with legal action by actress Kate Winslet over an advert published after the actress made comments attacking shared parenting in Vogue magazine.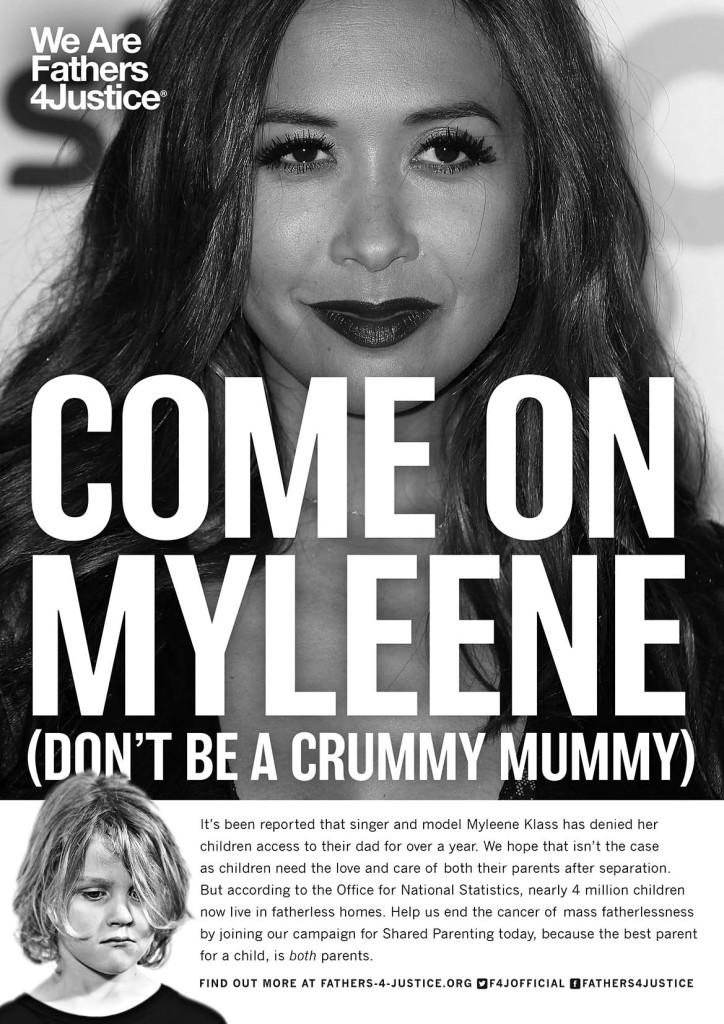 Back to top