Back to Latest News
November 7th, 2016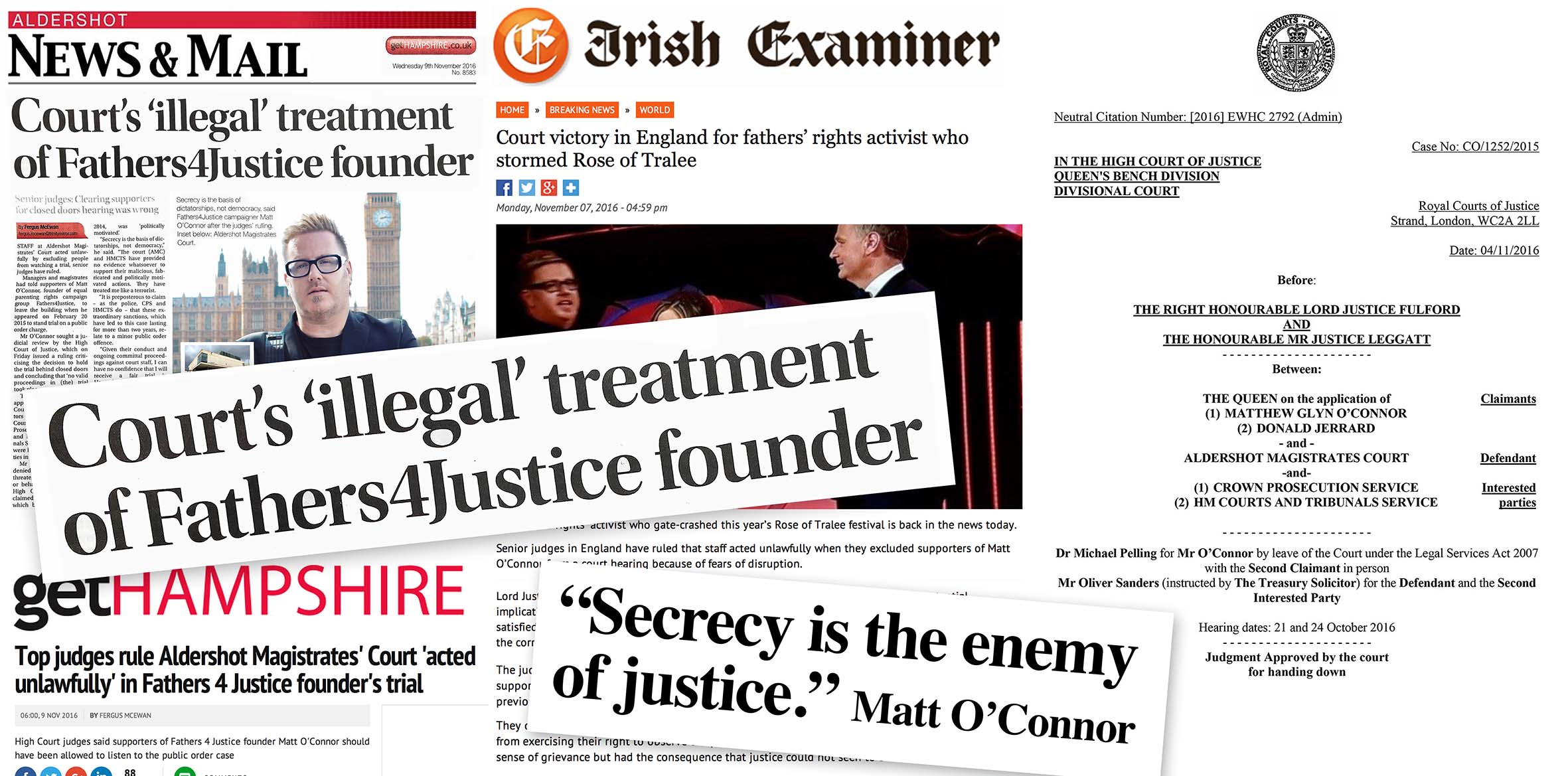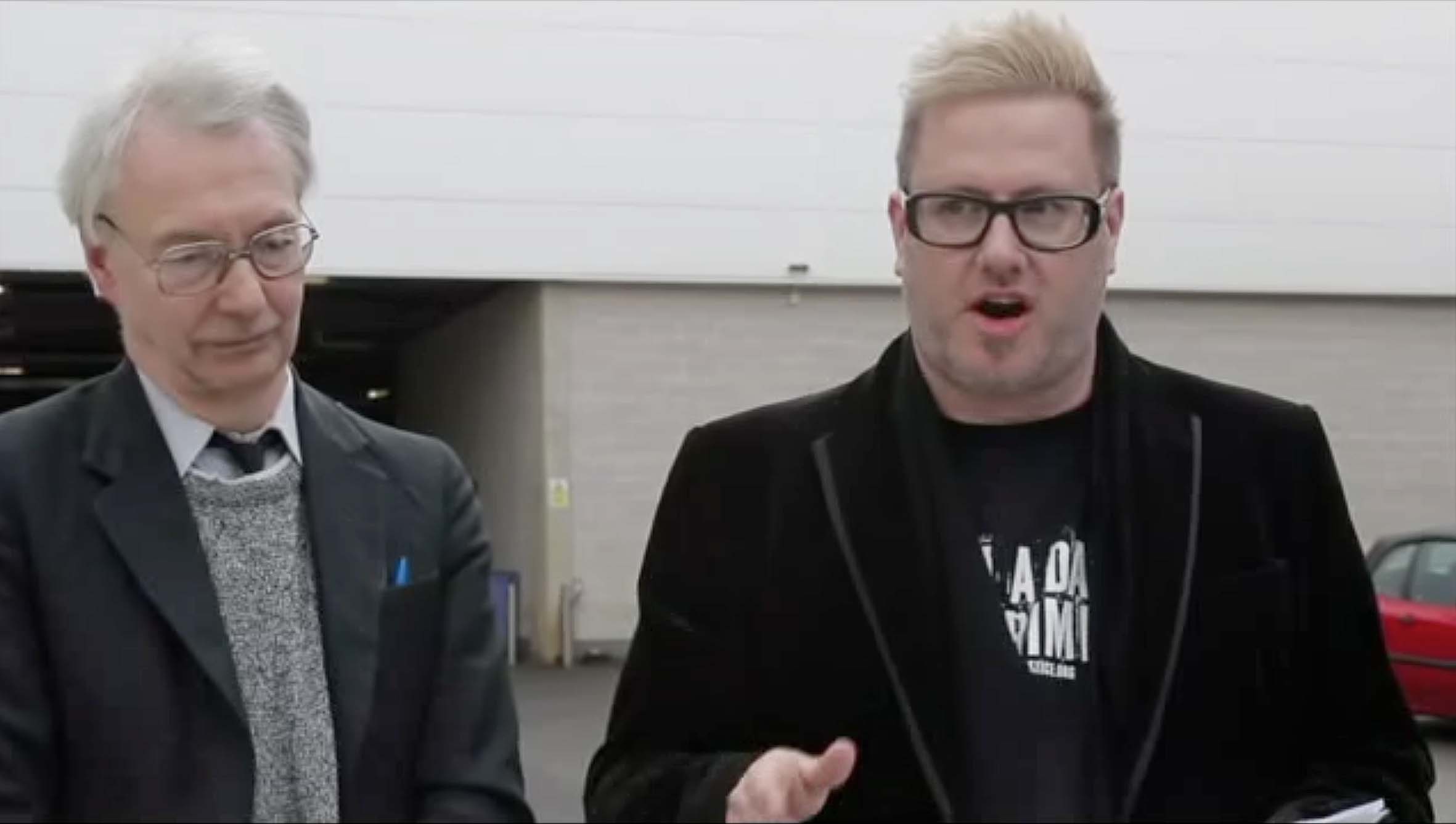 Pic: Dr Michael Pelling and Matt O'Connor
The High Court last Friday (4/11/16) ruled in a declaratory judgment that court managers and magistrates sitting at Aldershot Magistrates' Court on 20 February 2015 acted 'unlawfully' in excluding members of the public who sought to attend the trial of Fathers4Justice founder Matt O'Connor, for a Section 5 Public Order Act offence.
It is understood government solicitors acting for HMCTS and the court may now seek to appeal the judgment in the Supreme Court.
The judgment resoundingly upholds the principle of Open Justice, the ancient Common law right of the public to attend criminal trials, and the Rule of Law in that the power and authority of the judiciary and courts is not to be usurped by bureaucrats, officials and security officers of HMCTS.
Matt O'Connor said he has been treated like a terrorist in proceedings related to a minor Public Order Act offence which have now lasted over two years. O'Connor maintains his original arrest was unlawful and politically motivated after Hampshire Police conspired to conceal the involvement of Caroline Nokes MP in a violent attack at O'Connor's home in 2014.
At Judicial Review hearings before Lord Justice Fulford and Mr Justice Leggatt on 21 and 24 October 2016, Mr O'Connor was represented by Dr Michael Pelling by leave of the court and Aldershot Magistrates Court, the Crown Prosecution Service and HM Courts and Tribunals Service were represented by Mr Oliver Sanders, instructed by The Treasury Solicitor.
Retired solicitor Don Jerrard was joined as a second claimant to ensure the interests of excluded members of the public were considered, including those of independent Hampshire County Councillor Tony Hooke who was a defence witness in the case and gave testimony about political policing and prosecutions in Hampshire in the High Court.
The judgment states:
Para.4 "Some of those who had come to observe the trial were supporters of Fathers4Justice, while others were not affiliated with that organisation but were interested in Mr O'Connor's case because they believed that he was a victim of unfair treatment by the Hampshire Police."
Para.49. "Mr O'Connor's case had aroused a strong interest, not only among some supporters of his organisation but also among some individuals involved in local Hampshire politics. To prevent all the people who came to support Mr O'Connor, without any valid reason, from exercising their right to observe the proceedings not only created a strong and understandable sense of grievance but had the consequence that justice could not be seen to be done."
Para. 53. "For the reasons given, we will make declarations: (1) that the decisions of the court managers and of the magistrates sitting at Aldershot Magistrates' Court on 20 February 2015 to exclude Mr Jerrard and other members of the public who sought to attend Mr O'Connor's trial from the court building were unlawful; and (2) that, in consequence, no valid proceedings in Mr O'Connor's trial took place on that day."
O'Connor has now launched committal proceedings in the High Court against court staff for interfering in the course of justice and has not ruled out further legal action against other parties involved in the case.
He said, "Secrecy is the basis of dictatorships, not democracy. The Court and HMCTS have provided no evidence whatsoever to support their malicious, fabricated and politically motivated actions."
"They have treated me like a terrorist."
"In the absence of any credible defence by HMCTS, it is clear that the only reason for the exclusion of the public was to silence me in court and prevent me raising the involvement of Caroline Nokes MP in a violent attack at my home in 2014, which subsequently led to my arrest after I complained about a cover up by Hampshire Police."
"Those excluded included my defence witnesses, including Hampshire County Councillor Tony Hooke, who was assaulted by Court staff on the day and has also been a victim of political policing in Hampshire."
"Separate concerns have also been raised about witness coaching by the CPS and fraud. Two judges have also recused themselves from proceedings because of their links to people in the case."
"It is preposterous to claim – as the Police, CPS and HMCTS do – that these extraordinary sanctions, which have led to this circus lasting over two years, relate to a minor Public Order Act offence. Given the endemic corruption that has been revealed and the committal proceedings I am now bringing against court staff, I can have no confidence that I will receive a fair trial in Hampshire."
"It is in the interests of open justice that case law is established ensuring every person on trial has a right to a hearing in open court and that they are treated equally in the eyes of the law. Being a campaigner for equal parenting rights for dads and holding a peaceful protest by the Court premises is not a reason to deny that right.
"What happened on 20th February 2015 must never be permitted to happen again. Not only must justice be done; it must also be seen to be done. Secrecy is the enemy of justice."
"Finally, I'd like to express my sincere thanks to open justice campaigner Dr Michael Pelling for his tireless work on this case."
PRESS COVERAGE
Get Hampshire: Top judges rule Aldershot Magistrates' Court 'acted unlawfully' in Fathers 4 Justice founder's trial http://www.gethampshire.co.uk/news/local-news/top-judges-rule-aldershot-magistrates-12146907
Irish Examiner: Court Victory in England for fathers' rights activist who stormed Rose of Tralee https://www.irishexaminer.com/breakingnews/world/court-victory-for-fathers-rights-activist-who-stormed-rose-of-tralee-762966.html
High Court Judgment on Bailiii (British and Irish Legal Information Institute): O'Connor & Anor, R (on the application of) v Crown Prosecution Service & Anor [2016] EWHC 2792 (Admin) (04 November 2016) http://www.bailii.org/ew/cases/EWHC/Admin/2016/2792.html
DOWNLOAD DR MICHAEL PELLING'S SUMMARY OF THE O'CONNOR CASE HERE
CASE BACKGROUND: A CONSPIRACY OF SILENCE
A violent attack involving a Conservative MP
A cover up involving Hampshire Police, the CPS & the Courts
A politically motivated arrest
Fraud at HMCTS
Witness coaching by the CPS
The only prosecution witness works for the MP'S chairman
Interfering with witnesses and the course of justice
A secret trial
The use of Government Solicitors to defend the courts
Two Judicial recusals
A Judicial Review
Unlawful court action
Read the extraordinary case background into nearly 3 years of politically motivated, taxpayer funded proceedings against F4J founder Matt O'Connor, including the use of Government Solicitors following the targeting of O'Connor and his family in 2014.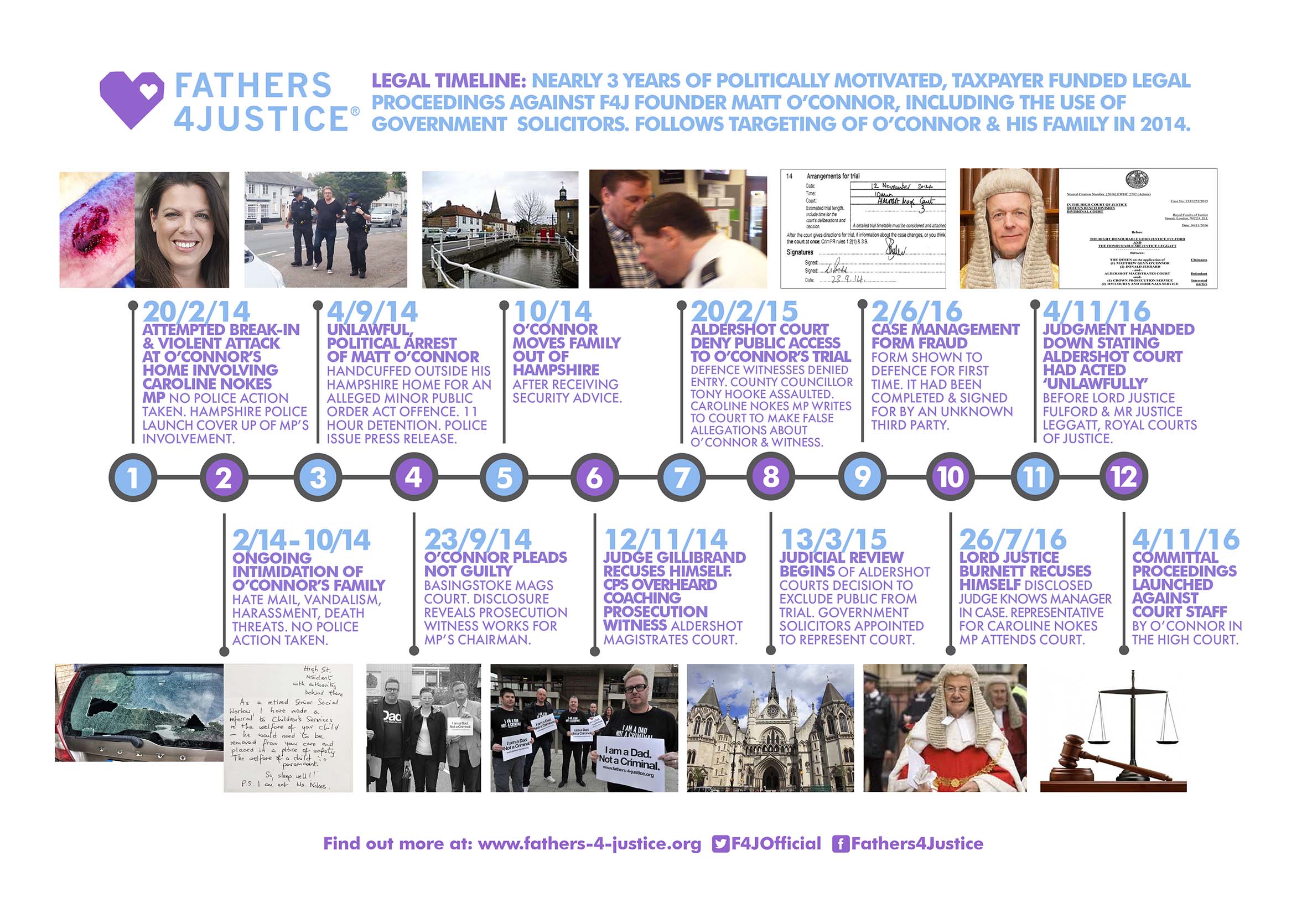 Pic: Timeline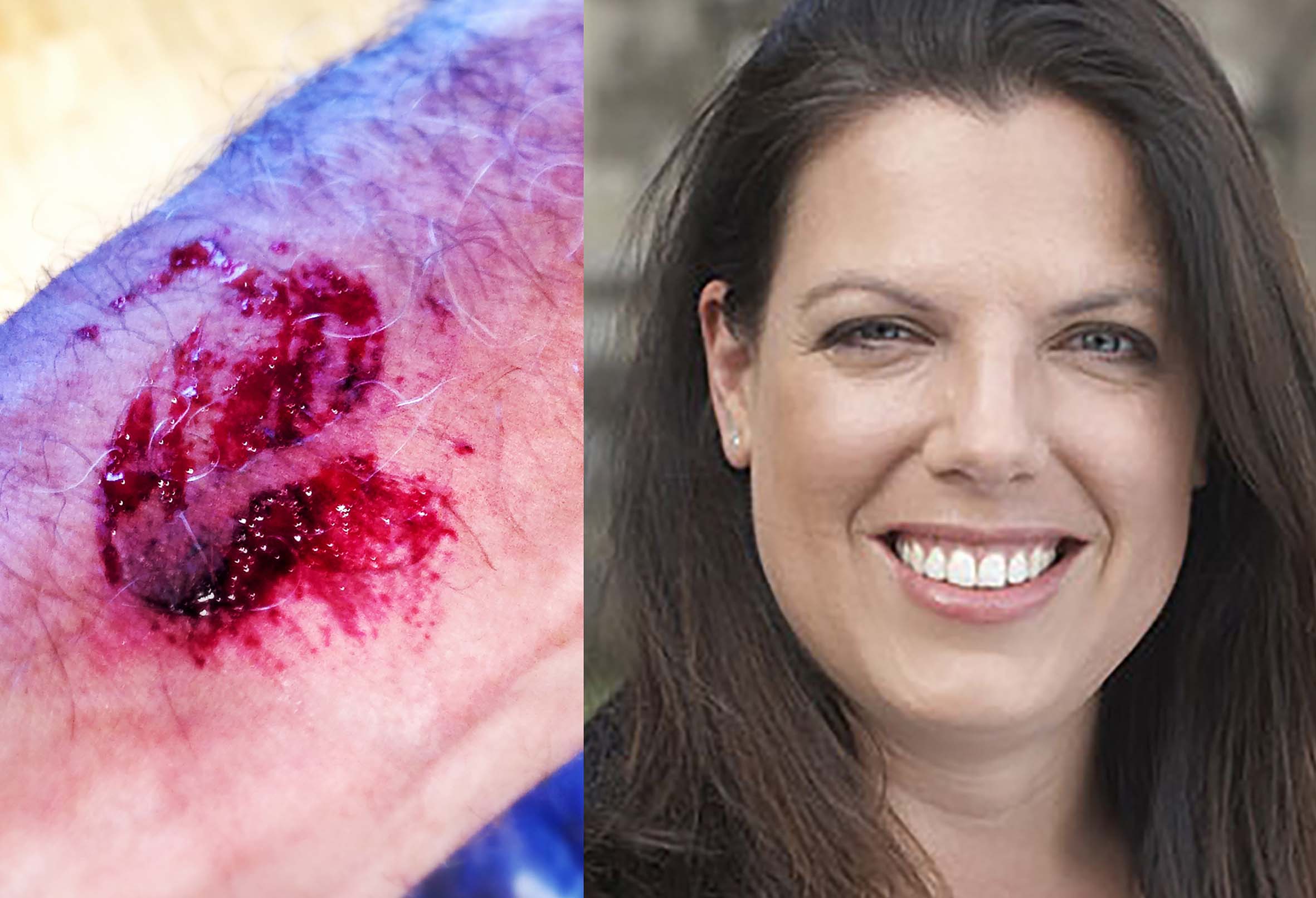 Pic: Victims bite marks suffered during violent attack at Matt O'Connor's home in 2014 involving Caroline Nokes MP
Fathers4Justice believe the arrest and criminal charge under s.5 Public Order Act 1986 were politically motivated and relate to a violent break in and attack at Matt O'Connor's home involving Caroline Nokes MP on 20/2/14 and the subsequent targeting of his family. The involvement of the MP was concealed by Hampshire Police and a cover up launched.
O'Connor's arrest on 4/9/14 followed the publication of a PSD report that week into the involvement of Ms Nokes into the attack and further complaints by O'Connor about the targeting of his family and a planned fundraising party to be held by the MP in a house adjacent to his on 20/9/14. https://www.fathers-4-justice.org/2015/11/unfit-for-public-office-the-case-against-caroline-nokes-mp/
The group also claimed there had been a child abuse cover up at Stanbridge Earls School in Hampshire involving Ms Nokes and the former Chief Constable for Hampshire Andy Marsh, who was later investigated for leaking confidential information to the MP. http://www.dailyecho.co.uk/news/11135715.Did_top_cop_order_whitewash_into_probe_at_sex_scandal_school_/
In 2016, Mr Marsh (who had now become the Chief Constable for Avon and Somerset Constabulary), was placed under a second criminal investigation over the child abuse scandal. http://www.bbc.com/news/uk-england-36287828
F4J claim that O'Connor's arrest was not only politically motivated , but was unlawful, and formed part of a campaign of intimidation by Ms Nokes, her associates and Hampshire Police. They contrast the Police cover up launched to protect the involvement of Ms Nokes, with a Police press release sent to media following Mr O'Connor's arrest.
In the absence of any credible defence by HMCTS explaining why the public were denied access to Mr O'Connor's trial, the group allege this was another political decision, taken by a senior figure at the Ministry of Justice, in a ham fisted attempt to silence O'Connor and prevent him making these claims in open court.
During the course of proceedings the following it was revealed:
23/9/14 The prosecution witness, Pamela Bailey, works for the MP's Branch Chairman, Robin Colenso.
12/11/14 Judge Gillibrand recuses himself after it is disclosed he knows Robin Colenso.
12/11/15 The CPS are overheard coaching the prosecution witness in court.
20/2/15 Aldershot Court deny public access to O'Connor's trial. Defence witnesses are denied entry. County Councillor Tony Hooke is assaulted by Court Staff. Caroline Nokes MP writes to the court to make false allegations about O'Connor and a witness.
13/3/15 Government Solicitors are appointed to defend the court in the Judicial Review.
2/6/16 The Case Management Form is disclosed to the defence for the first time since 23/9/14. It has been completed and signed for by an unknown third party, not Mr O'Connor.
26/7/16 Lord Justice Burnett recuses himself after disclosing he knows the area manager for HMCTS in proceedings. A representative for Caroline Nokes MP attends court.
4/11/16 Judgment handed down stating Aldershot Court had acted 'unlawfully'. O'Connor begins committal proceedings against court staff in the High Court.
SECRETS & LIES: THE UNLAWFUL ACTIONS OF THE COURT
Fathers4Justice can now reveal evidence supplied by the Government Legal Department, acting for Aldershot Magistrates Court and Her Majesty's Courts and Tribunal Service (HMCTS), that they rely on to justify their decision to deny members of the public, trial witnesses, and an elected county councillor, entry to the trial of F4J founder Matt O'Connor on 20/2/15.
HMCTS made various fabricated claims that are not supported with any evidence whatsoever. They appear more concerned with reputational damage and publicity, than the alleged threat to security. Worse still, the disproportionate, over-the-top response would be more appropriate for the trial of an individual who poses a threat to national security, rather than a shared parenting campaigner.
Summary of evidence supplied by the Government Legal Department:
1. It is claimed, "similar incidents have occurred elsewhere involving Mr O'Connor and supporters of Fathers4Justice". This claim is categorically false. Not one hearing or trial involving Matt O'Connor has been disrupted in 15 years of campaigning.
2. Hampshire Police repeatedly state there was categorically NO intelligence to suggest any disruption within the court building. They state there were no threats to scale the roof.
3. HMCTS accept the decision making process was flawed as there was no consultation with the judiciary.
4. However, HMCTS now claim to have a free-standing power to exclude individuals from court buildings without reference to the judiciary.
5. The court claim the following: "we need 2 extra security guards…there will be FULL searches of everyone looking for handcuffs, bag ties, paint cans that could be used to disrupt proceedings."
6. They state that the two CPS witnesses will be brought to a "secure witness area…with a guard to conduct a search…and they are to be escorted."
7. They go on to state, "I have put the County Court on warning in case Fathers for Justice should strike there…we can contact Sandy / Andrew Hounsome in the event of an emergency".
8. They falsely claim Matt O'Connor used his mobile phone to record his entrance to the building, when in fact it was used to record the assault and ejection of an elected County Councillor from the court.
9. They state, "Mr O'Connor arranged for supporters of his to attend as a protest against what he feels are unfair actions towards him and his family by Hampshire Police."
10. They claim, "The defendant has used his social media sites to allege that he is being refused the right to a trial in open court. This will feed into the perception of some minority groups paranoia of the subject and will damage the reputation of the department."
11. The HMCTS statement references again their concern with publicity stating, "Fathers4Justice cannot be prevented from becoming involved in Court proceedings and then using that window of opportunity to gain publicity."
12. They go on to state: "Other costs include a days work lost to the Delivery manager in the civil courts who covered the day the regional security officer who attended for the day / 2 extra guards requested from Mitie Security Services."
13. Richard Harvey, Security & Fire Safety Officer for Her Majesty's Courts & Tribunal service, South West Region, who made the decision to deny the public access, makes the following claims: He describes Fathers4Justice as an "agitating domestic group…F4J have caused mayhem while supposedly holding peaceful protests…climbing the gates and scaling walls at Buckingham Palace and the Royal Courts of Justice causing criminal damage." This allegation is entirely false. No one was convicted for causing criminal damage at these protests.
Evidence was disclosed by HMCTS of how the SW Regional Security Officer Mr Richard Harvey, and the Court Delivery Manager Ms Donna Beeson conspired to bar entry to the Court building of anyone connected with or supporting Matt O'Connor.
Finally, it was disclosed that HMCTS had 'blacklisted' Fathers4Justice in an internal manual in 2012 on the grounds the group use 'fear and intimidation' of court staff and pose a risk to court 'health and safety'. This again is manifestly untrue.
BACKGROUND LINKS
Read the background to the case here: https://www.fathers-4-justice.org/2016/10/fathers4justice-founder-high-court-judicial-review-final-hearing-closed-courts/
Read about the involvement of Caroline Nokes MP in a violent attack on Matt O'Connor's home on 20/2/14, the targeting of his family and the cover up by Hampshire Police which led to his arrest: https://www.fathers-4-justice.org/2015/11/unfit-for-public-office-the-case-against-caroline-nokes-mp/
Fathers4Justice founder Matthew O'Connor's trial postponed after supporter access row http://www.gethampshire.co.uk/news/local-news/fathers-4-justice-founder-matthew-8688771
Watch the courts block the public from attending Matt O'Connor's trial on 20/2/15

Watch Matt O'Connor's arrest by Hampshire Police on 4/9/14

Watch part of the attack at Matt O'Connor's home involving Caroline Nokes MP, 20/2/14

Posted in Aldershot Magistrates Court, Assault, Caroline Nokes MP, Chief Constable Andy Marsh, Chief Constable for Hampshire & Isle of Wight, Cllr Tony Hooke, Don Jerrard, Dr Michael Pelling, Hampshire Constabulary, Hampshire Police, HMCTS, Judicial Review, Latest News, Lord Justice Fulford, Matt O'Connor, Open Justice, Pamela Bailey, Stockbridge
No Comments
Back to top