Back to Latest News
April 23rd, 2017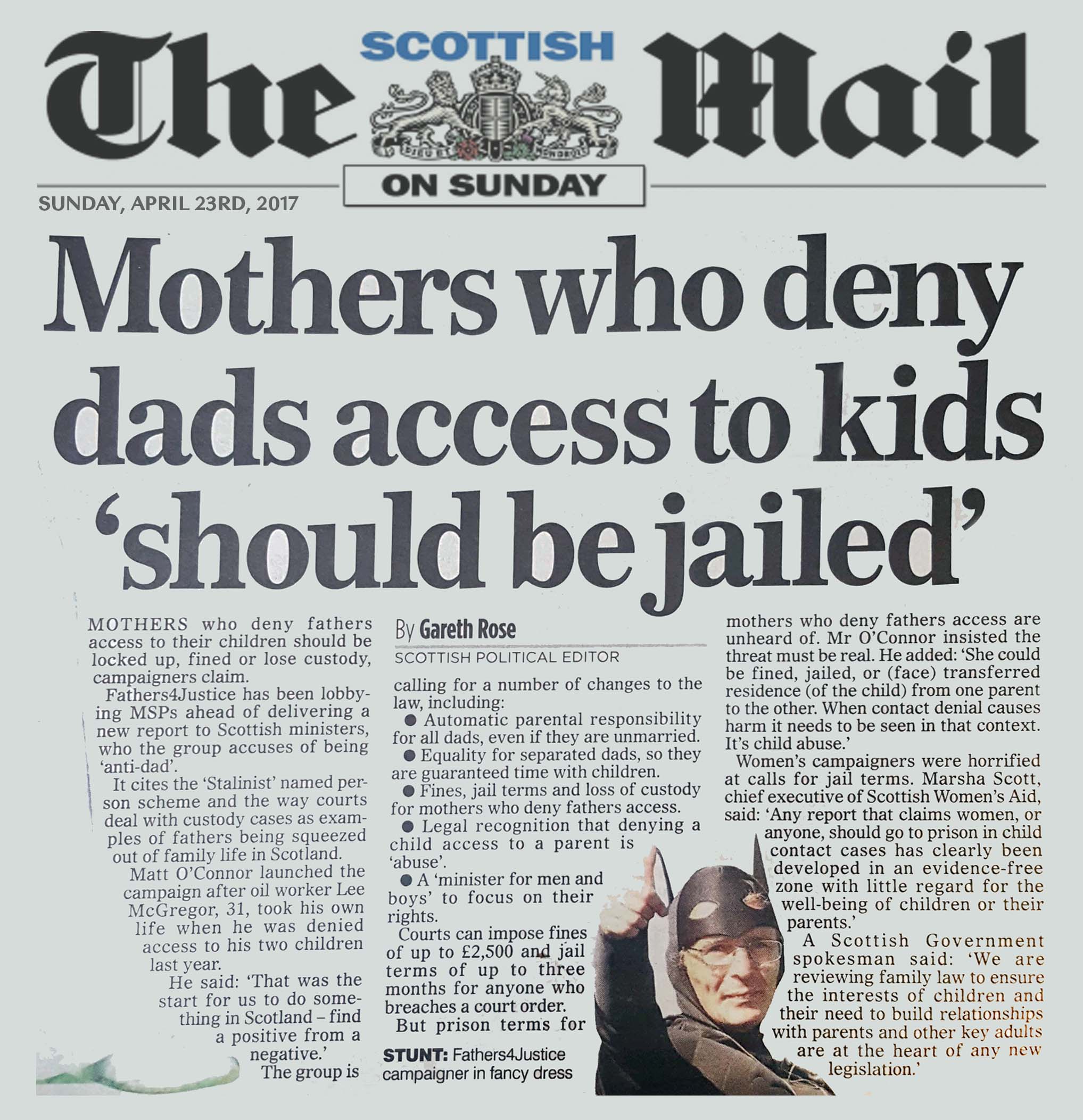 By Gareth Rose, Scottish Political Editor
MOTHERS who deny fathers access to their children should be locked up, fined or lose custody campaigners claim.
Fathers4Justice has been lobbying MSPs ahead of delivering a new report to Scottish ministers, who the group accuses of being 'anti-dad'.
It cites the 'Stalinist' named person scheme and the way courts deal with custody cases as examples of fathers being squeezed out of family life in Scotland.
Matt O'Connor launched the campaign after oil worker Lee McGregor, 31, took his own life when he was denied access to his two children last year.
He said: 'That was the start for us to do something in Scotland – find a positive from a negative.'
The group is calling for a number of changes to the law, including:
Automatic parental responsibility for all dads, even if they are unmarried.
Equality for separated dads, so they are guaranteed time with children.
Fines, jail terms and loss of custody for mothers who deny fathers access.
Legal recognition that denying a child access to a parent is 'abuse'.
A 'minister for men and boys' to focus on their rights.
Courts can impose fines of up to £2,500 and jail terms of up to three months for anyone who breaches a court order.
But prison terms for mothers who deny fathers access are unheard of. Mr O'Connor insisted the threat must be real. He added: 'She could be fined, jailed, or (face) transferred residence (of the child) from one parent to the other. When contact denial causes harm it needs to be seen in that context. It's child abuse.'
Women's campaigns were horrified at calls for jail terms. Marsha Scott, chief executive of Scottish Women's Aid, said: 'Any report that claims women, or anyone, should go to prison in child contact cases has clearly been developed in an evidence-free zone with little regard for the well-being of children or their parents.'
A Scottish Government spokesman said: 'We are reviewing family law to ensure the interests of children and their need to build relationships with parents and other key adults are at the heart of any new legislation.'
Fathers4Justice presented their new report, "Forgotten Fathers: The Case For Parental Equality" to MSPs at the Scottish Parliament this week, following the launch of the campaign in February.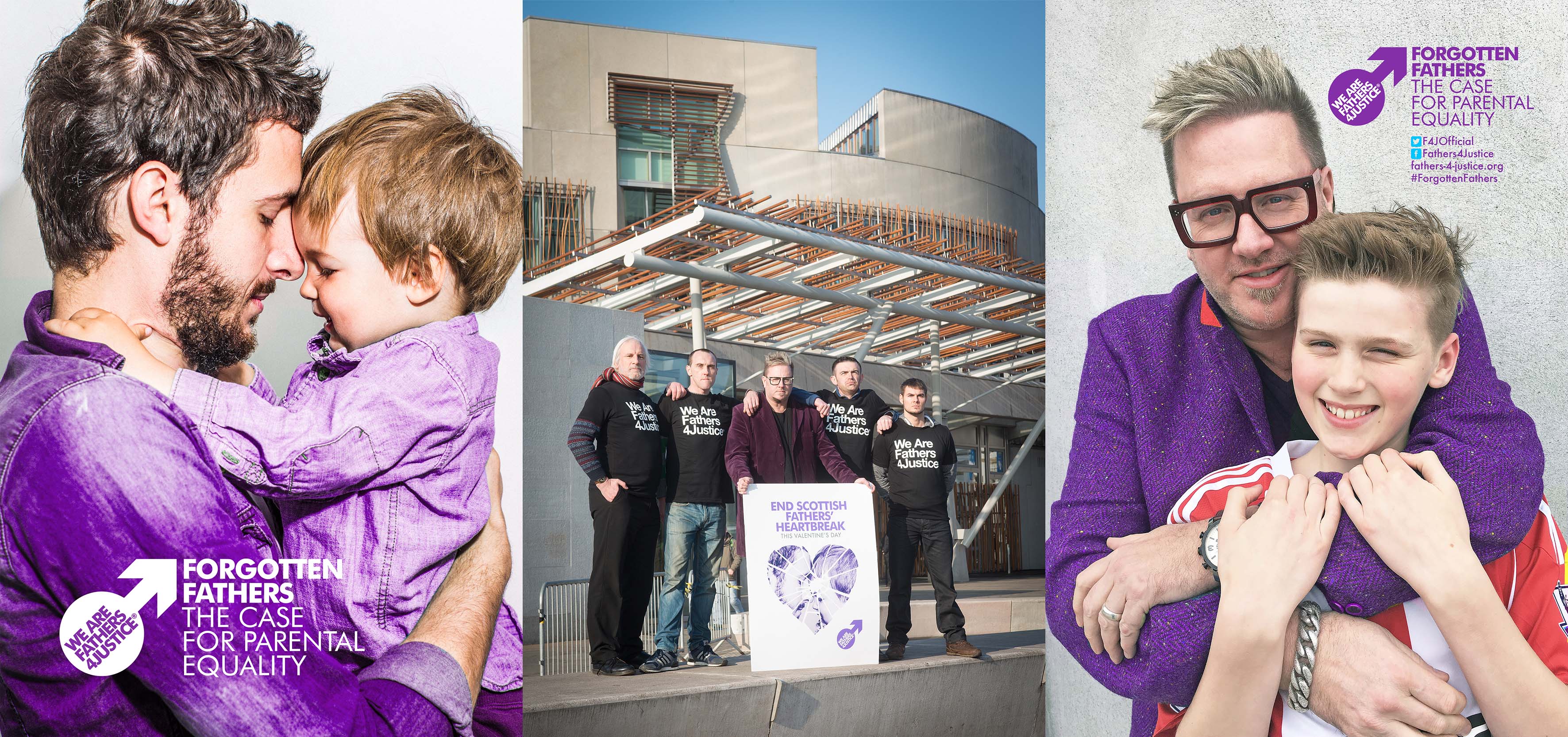 Posted in Child Abuse, Contact Denial, Custody, Fathers4Justice, Forgotten Fathers, Latest News, Lee McGregor, Matt O'Connor, Minister for Men & Boys, MSP's, Scotland
No Comments
Back to top