Back to Latest News
March 26th, 2018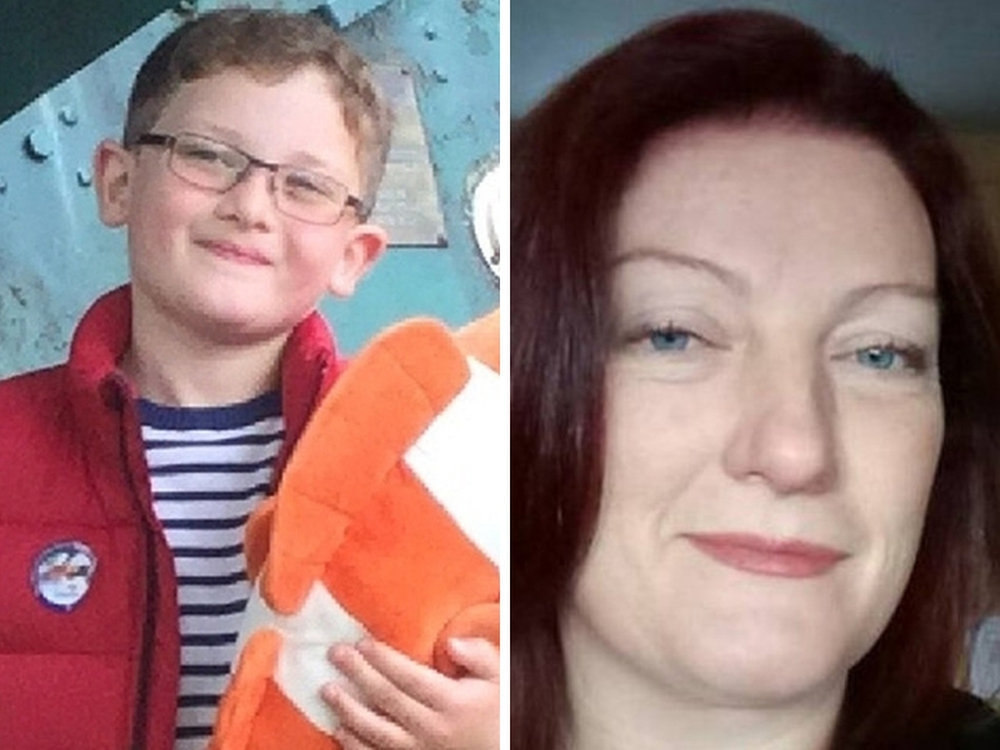 A mother who killed her seven-year-old son because she feared losing him in a custody battle told the father: 'I hope this pain lives with you until your dying breath.'
Lesley Speed, 44, strangled Archie Spriggs with a scarf before smothering him with a cushion on the day she and her ex Matthew Spriggs were due at a family court.
Just one week before her son was found dead, Speed wrote a chilling letter to Mr Spriggs, telling him: 'I hope this pain lives with you until your dying breath.'
Archie was found dead on his bunk bed by Speed's partner Darren Jones at their home in Church Stretton, Shropshire, on September 21.
Mr Jones, who also found Speed on the bathroom floor with self-inflicted knife wounds to her neck, arms and wrists, said she told him: 'I killed him. I smothered him. I can't put him through this.'
Letters found at Speed's home also said she would 'rather that Archie be dead than see him leave with his father'.
A jury of ten women and two men took five-and-a-half hours to find Speed guilty by unanimous verdict following a two-week trial at Birmingham Crown Court.
Speed, who wore a grey cardigan and jogging bottoms, burst into tears when the verdict was read out and shouted: 'No, no, you've got it wrong.
'My kids are my life, they are my world. Nothing would make me take their life, my kids are my world.
'You're wrong, you're wrong. Nothing would ever make me take him out of this world. It's wrong. You're wrong.'
The court heard the charity worker flipped when she became worried that Mr Spriggs would take Archie to live with him and his new wife in Slovakia.
Speed's new partner, who found Archie's lifeless body, said she was stressed and had sent a string of disturbing text messages before the murder.
One message said: 'I don't want to be in this f***** up world.'
Another text mentioned her son: 'I really don't want to be here. I wish we could just go to the coast and never come back or die so I don't have to feel like this again.
'I feel like I am losing it and I have an overwhelming feeling I am going to lose Archie.'
The court heard Mr Jones' conversation with the ambulance service holder and he said: 'There's blood everywhere. She's cut herself.
'Her son, he's dead. He's freezing cold. He's blue. I think he's been smothered.
'She found him hanging from his scarf. She dragged him on the bed and smothered him.
'I'm shocked. It was the last thing I was expecting when I came home from work.'
In the call, Mr Jones claimed that Speed was 'stressing out' about the forthcoming custody hearing.
Jurors also heard that Archie was known to social services and had been the subject of an Early Health assessment in the months before his death.
Just one week before the murder, teachers at Rushbury Church of England School in Church Stretton, alerted social services after becoming alarmed at Speed's state of mind.
The court heard how Speed had been diagnosed with depression in 1998 and 2014.
Speed always denied murdering Archie and claimed she found his body hanging from his bunk bed but forensics revealed he had probably been strangled and smothered.
Mr Justice Nicol, adjourning proceedings, said he would sentence Speed on Tuesday.
Said Fathers4Justice founder Matt O'Connor: "This is another heart-breaking tragedy linked to our cruel and barbaric family courts. No parent should feel like they may lose their child and be driven to such extremes.
'Given our close links to Church Stretton which was our base between 2003-2005 , this tragedy has struck particularly close to home and our thoughts and prayers are with Archie's father and family at this difficult time.'
Back to top