Back to Latest News
December 24th, 2018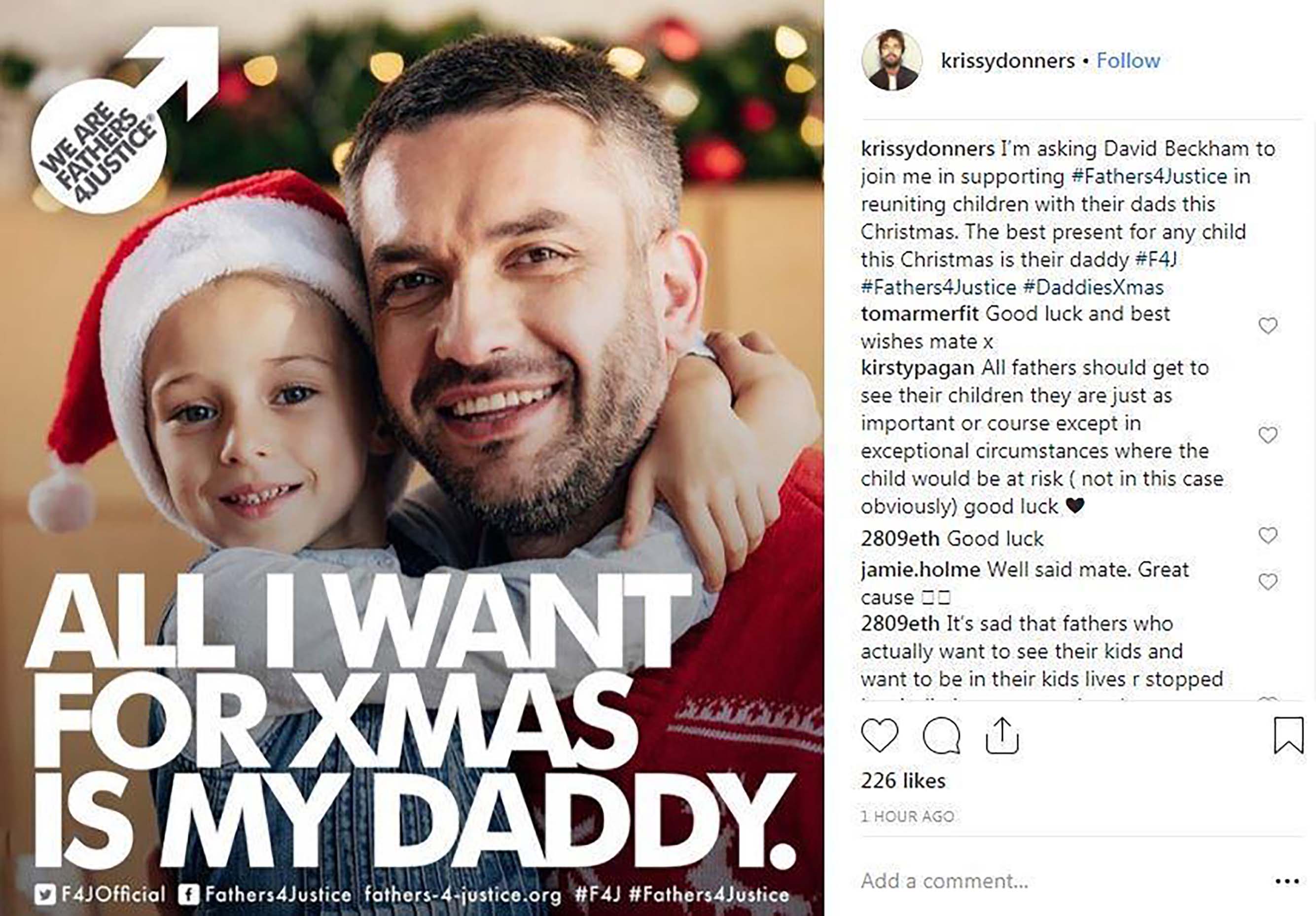 David Beckham's sister's ex, former Big Brother star Kris Donnelly, has called in Fathers4Justice to help him in his contact battle to see his one-year-old daughter, Peggy.
Kris, 33, from Shrewsbury, has said the star's sister, Joanne Beckham, has cruelly denied him and his parents access to Peggy, and that his daughter will now spend Christmas at the Beckhams' £6 million country estate.
Worst still, Kris believes ex-England skipper Beckham is funding his sisters legal bills in a bid to stop him seeing his daughter.
Said Kris: "Joanne's not working, so it seems pretty clear to me that David is paying all her legal costs.
"How can I compete with that?
"I feel like I'm fighting a battle that I'm never going to win due to the fact it's against the Beckhams. That's why I've called in Fathers4Justice."
The Beckham's solicitors, Cartwright Cunningham Haselgrove and Co (CCH) have also threatened Kris with legal action for publishing pictures of his daughter, despite the fact David Beckham recently posted his own photos of him holding Peggy and wishing her a happy first birthday.
Kris has now become an unpaid ambassador for Fathers4Justice, the campaigners supporting dads seeking access to their children.
He previously wrote to his once brother-in-law asking him to join him in supporting Fathers4Justice in reuniting children with their dads this Christmas.
He accompanied his plea with a picture from the Fathers4Justice organisation that wrote: "All I want for Xmas is my daddy."
Kris got to see his daughter briefly in a contact centre last Sunday.
"I was made to feel like a criminal.
"It was between a chicken shop and a phone shop.
"We had to play with old, used toys and I was told I could only take three pictures and give her two presents.
"I spent the first four months of her life doing everything for my daughter.
Kris, who appeared in 2009 Big Brother and previously dated Hollyoaks actress Jorgie Porter, said the increasingly hostile row has deeply upset his family.
Kris says they are devastated at not seeing Peggy this Christmas — and his ageing grandma now fears she will never get to meet her great-granddaughter.
He added: "My nan is really ill.
"She is devastated at the thought she might not see Peggy before she passes away.
Kris and Jo split less than six months after Peggy's birth and a year after they started dating. Joanne had previously described him as the "love of her life".
Kris, who credits Fathers4Justice for helping him continue his fight to see his daughter, says he has had depression in the wake of the custody dispute.
He added: "I'm working hard and just trying to build a life Peggy can one day be proud of. I want her to know how much I love her and how hard I fought for her."
Said Fathers4Justice founder Matt O'Connor: "Kris and his family are devastated at being cruelly separated from Peggy at Christmas by the Beckham's. We are offering them our full support at this difficult time."
"The Beckham's need to resolve this matter immediately for Peggy's sake. Imagine how David Beckham would feel if he couldn't see his 7-year-old daughter Harper?"
"You must never weaponise a child in order to punish your ex partner. That is child abuse. The Beckham's can end this now, or face a lengthy and protracted legal battle where Kris will have the support of over 80,000 families in F4J."
Fathers4Justice have advised a number of high profile fathers on child access issues. In 2016 it was reported that Guy Ritchie turned to Fathers4Justice for advice on his custody battle with Madonna.
For more information on Fathers4Justice, visit: https://www.fathers-4-justice.org/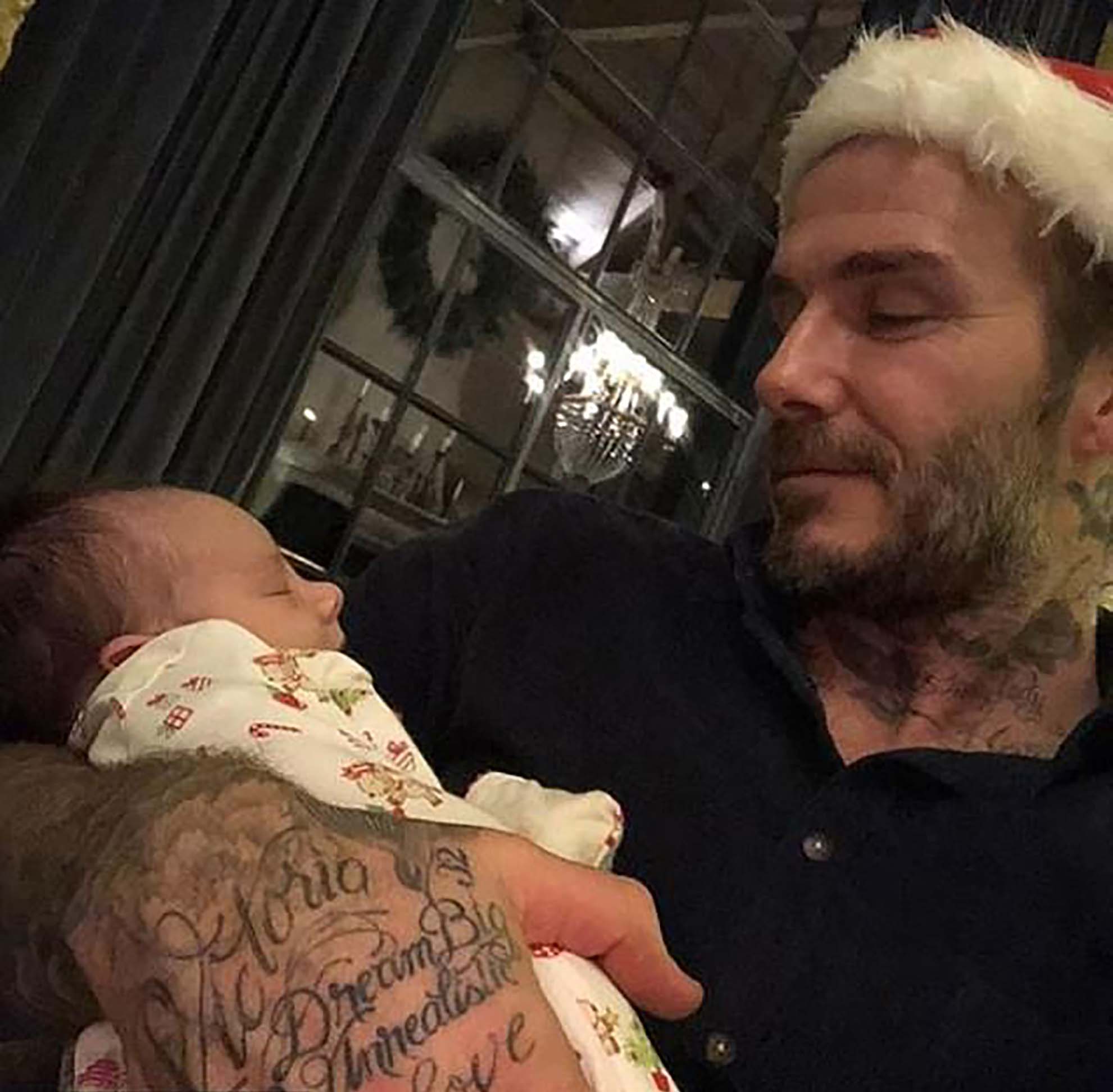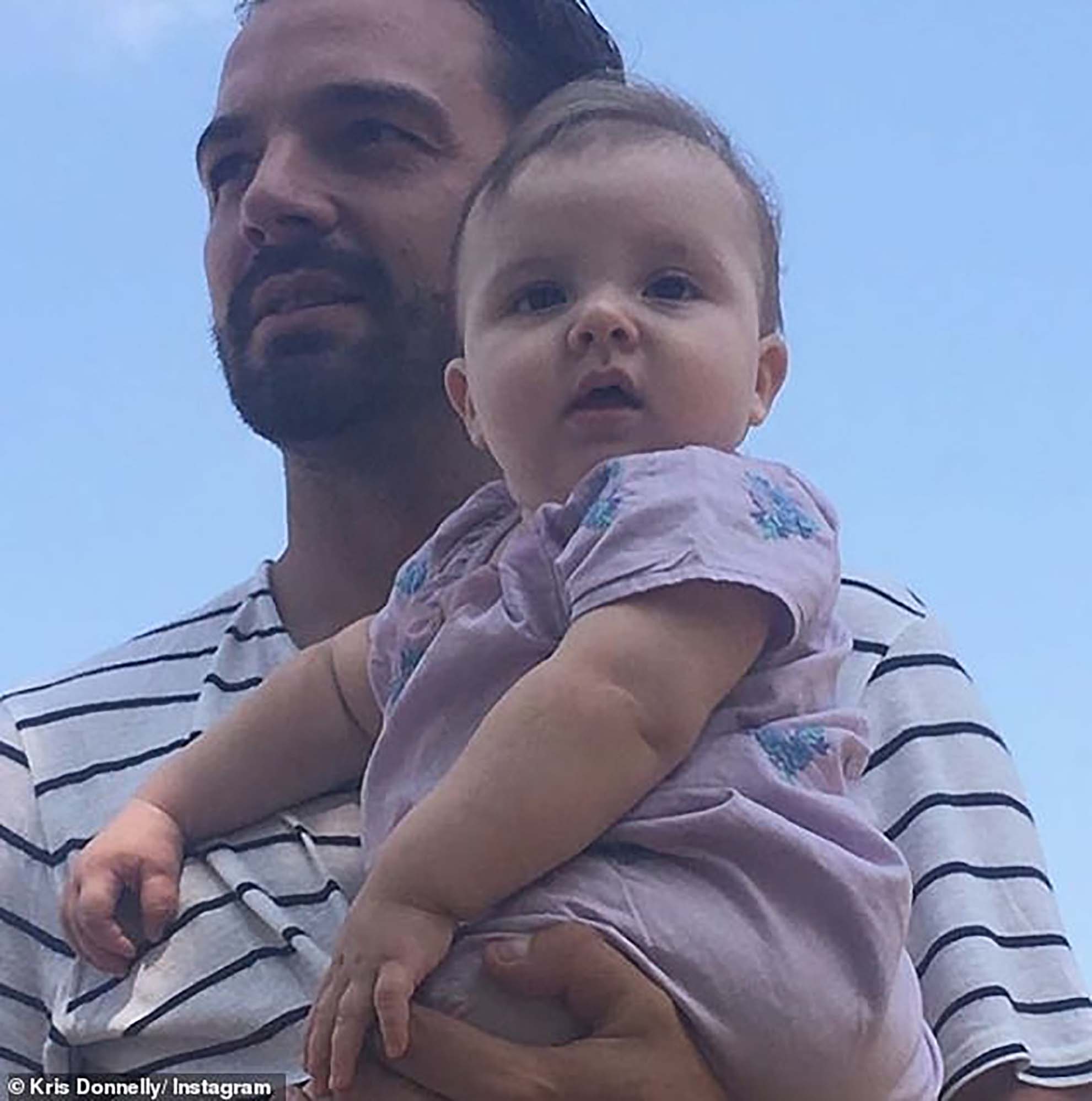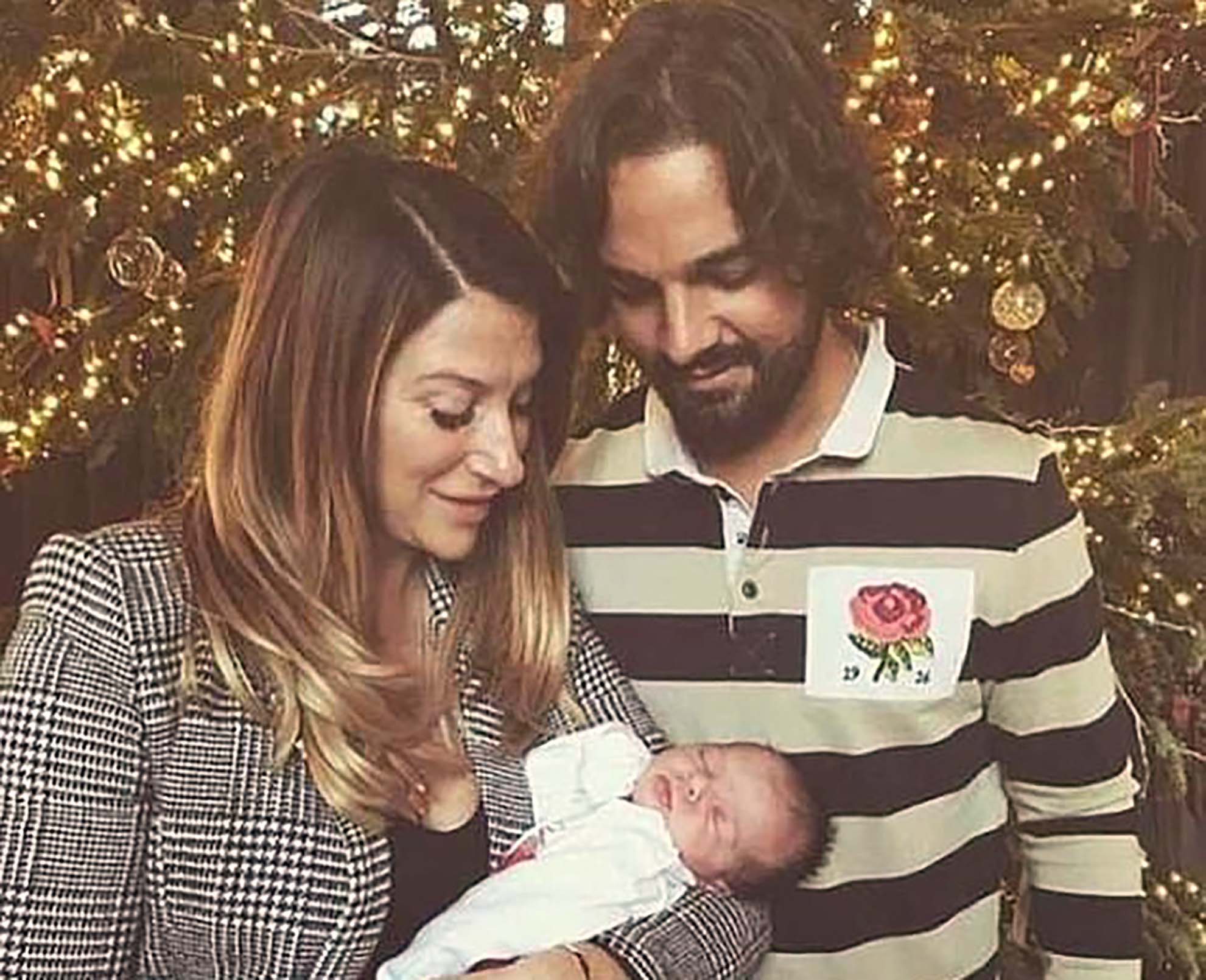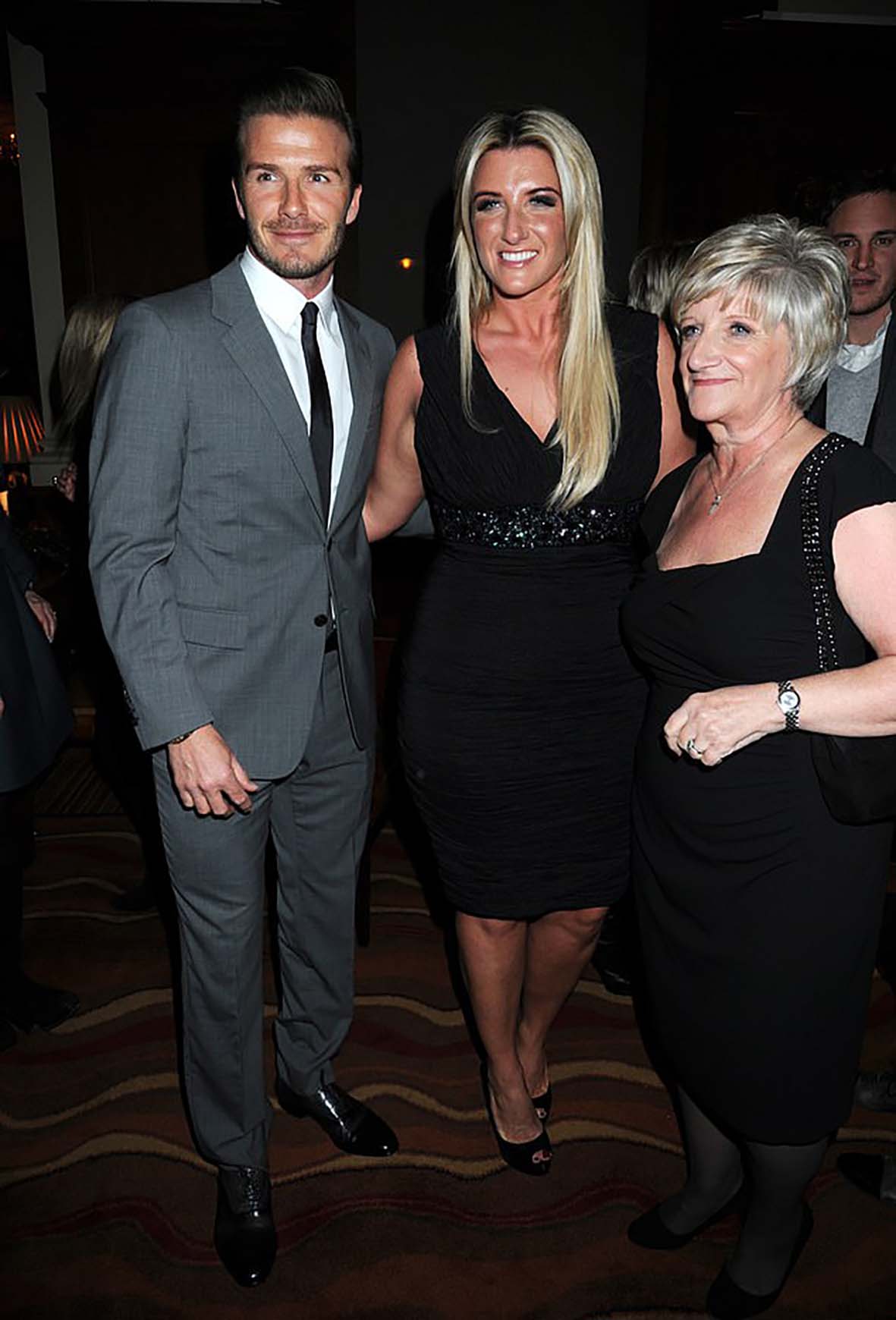 READ MORE HERE:
Back to top