Back to Latest News
December 30th, 2022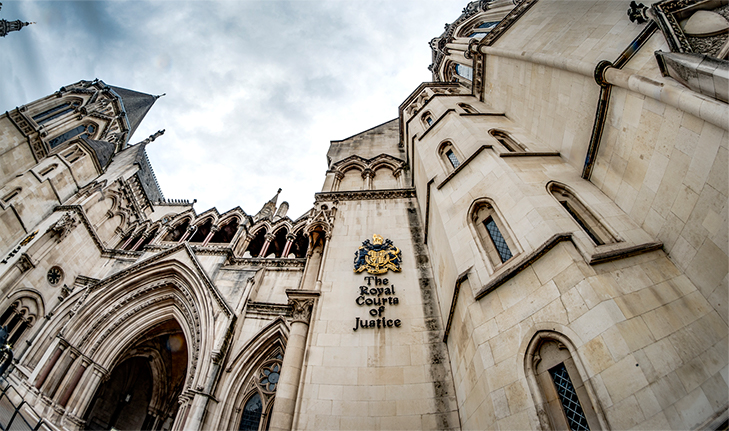 Former Fathers4Justice (F4J) Campaign Director, Nadine Taylor, has received an apology and substantial compensation from the Treasury Solicitors Office following the actions of a High Court Judge in the case of former CBeebies presenter Katy Ashworth.
It is believed to be the first time an award for compensation has been recorded in a family case.
It follows Nadine Taylor and F4J making an application to recuse Mrs Justice Arbuthnot following allegations of bias and malpractice in the case.
Ms Taylor had completed a C8 Form along with her application, which was to ensure that her address remained confidential and was not disclosed to Ms Ashworth and other parties in proceedings.
Mrs Justice Arbuthnot ignored the confidentiality instructions and forwarded Ms Taylor's C8 Form to all parties, including their legal representatives. This was further compounded by Ms Ashworth's Solicitor, Janet Broadley, including the C8 Form and Ms Taylor's address in the Court Bundle. Ms Broadley is already subject to complaints of unethical misconduct by Ms Taylor and F4J.
Ms Taylor served a letter before action on the Treasury Solicitor in respect of Mrs Justice Arbuthnot's actions, when she was alerted to the fact her confidentiality had been breached.
Mrs Justice Arbuthnot – in response to Ms Taylor's complaint – claimed she never received Ms Taylor's email, which explicitly said she had completed a C8 Form and that her details were not to be shared with the other parties.
But in a letter from the Treasury Solicitor, they confirmed the Judge had received Ms Taylor's email. They wrote; "It is not the level of service that HMCTS strives to provide our customers with. As a result of this we will be reviewing our processes within High Court Family to ensure that the C8 form is not forwarded to the Judiciary but that they are aware of its presence."
Speaking to Fathers4Justice, Ms Taylor said, "Mrs Justice Arbuthnot is one of the most senior family court judges in the country. It is a matter of public interest that someone with her authority had such a cavalier disregard for basic procedures and the privacy of those involved."
"While I am very grateful for the prompt actions of the Treasury Solicitors Office and their concerns for my security and privacy, one cannot undo the actions of the Judge."
Fathers4Justice say the conduct of Mrs Justice Arbuthnot has been discriminatory, unethical, and in this case, caused a gross invasion of privacy following a catalogue of other serious concerns about the mismanagement of the case.
Nadine has made a donation to her local Child Contact Centre which is manned solely by volunteers.
Read more here: https://www.fathers-4-justice.org/2022/09/high-court-judge-targets-fathers4justice-in-katy-ashworth-child-abduction-scandal/
Back to top