Back to Latest News
March 20th, 2023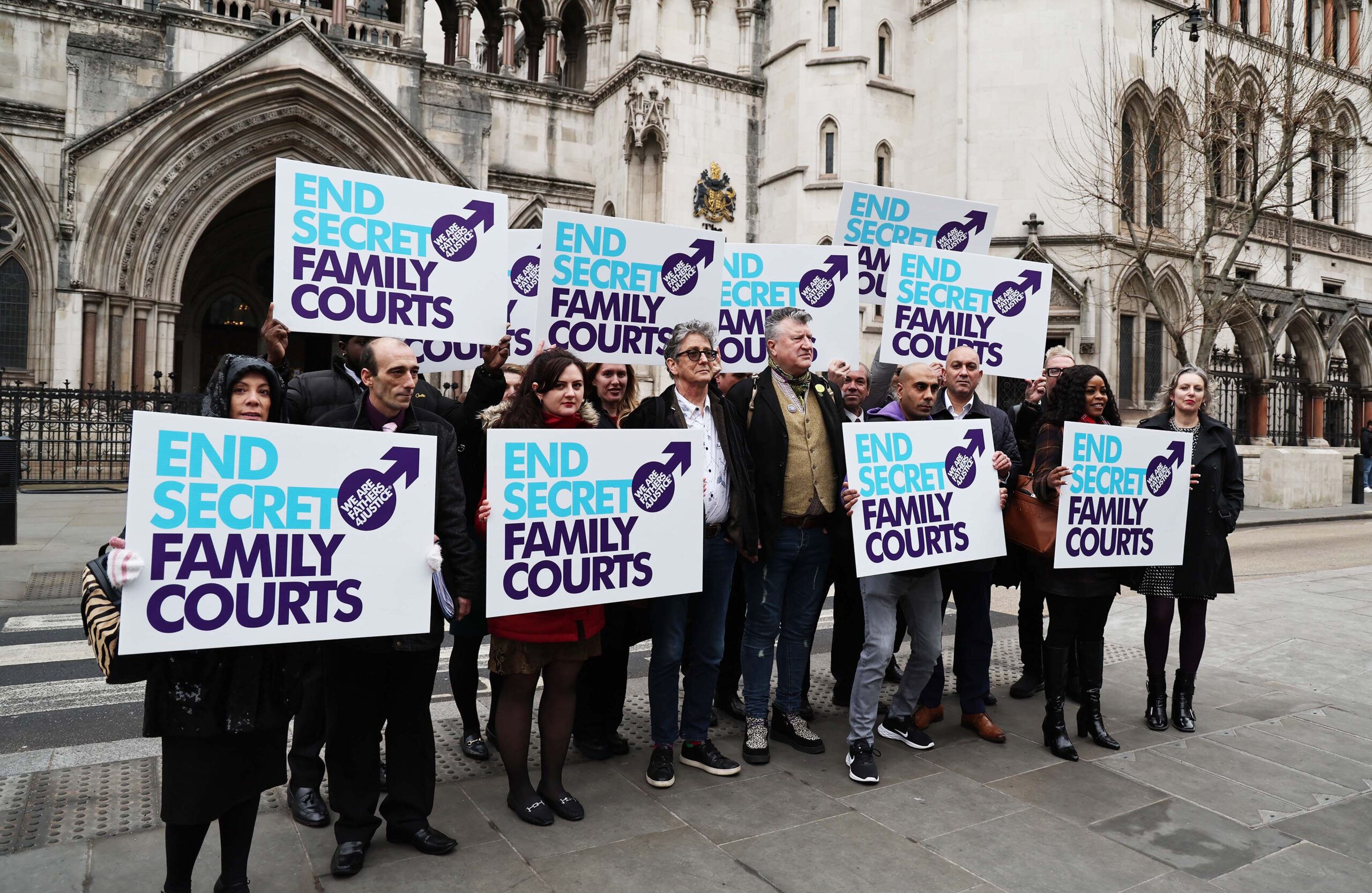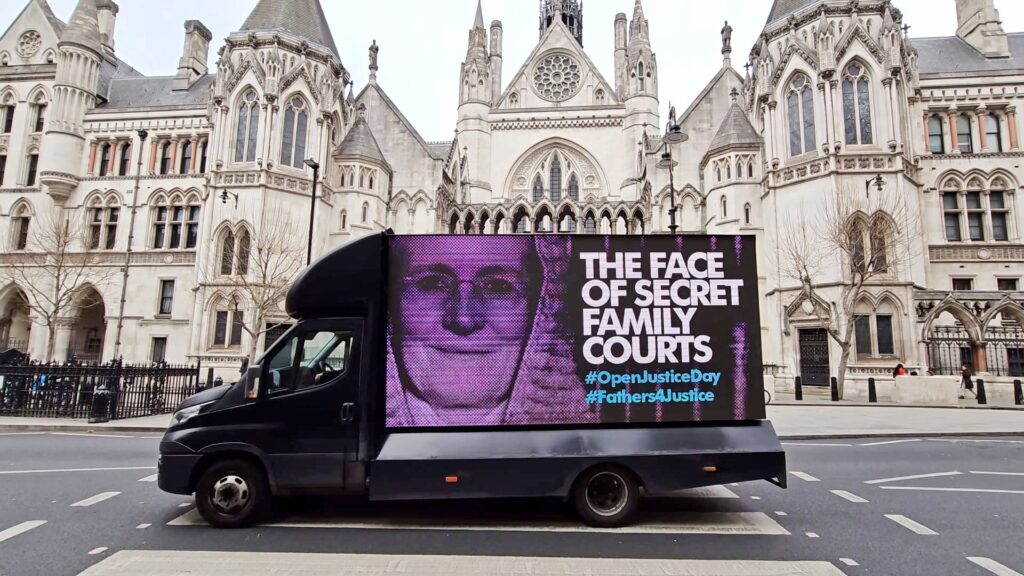 F4J have launched an appeal to the Court of Appeal this week (No.2003/000462) following a rare Intervenors' Application by F4J seeking to set aside earlier findings against F4J made without their knowledge and with no opportunity to be heard, in the High Court Family Division case of Ben Alcott v. Katy Ashworth (a former CBeebies presenter) (ZC17P00039) under the Children Act 1989.
The Application included recusal of the Judge concerned, Mrs Justice Arbuthnot, and the hearing on 20th and 21st February before her was attended by F4J founder Matt O'Connor, Nadine Taylor [with F4J Ltd, "the Intervenors"] and their legal advisor Dr Michael Pelling.
The Judge granted rights of audience to Dr Pelling, but rejected all other applications including an application for the hearing to be held in Open Court, and the application for the Judge to recuse herself following allegations of bias and misconduct including refusal by the Judge of F4J access to critical transcripts of hearings where the adverse findings against F4J had been made. This refusal made it impossible for F4J to fairly argue its case.
This also followed the Treasury Solicitor paying £1750 in compensation to former F4J Campaign Director Nadine Taylor after they found the Judge had failed to protect her confidential information. See here.
F4J, Mr O'Connor and Ms Taylor argued they had been denied their Article 6 rights to a fair trial and information about previous hearings and details about how the Court arrived at its findings which had found the organisation intended to damage the reputation of former CBeebies presenter Katy Ashworth and to damage her professionally. See notably the High Court Order 27 June 2022 on this Website. Ms Ashworth had previously faced publicly reported Hague Convention proceedings in 2016 for child abduction. See here.
In Court, Dr Pelling argued that it was not the Judge's rôle to protect the reputation of the mother as she had other remedies she could use including bringing a Defamation/Malicious Falsehood case against F4J in the King's Bench Division, or seeking a Reporting Restriction Order neither of which she had done.
Dr Pelling also argued that the proceedings now before the Court were not a child welfare matter but were to do with issues of publication, libel, and malicious falsehood, where the Court was acting to protect the mother's reputation but allowing the mother to avoid the expense and inconvenience of due process by a proper claim on notice in libel etc. This was not the function of a Family Division Judge nor the function of the Children Act 1989.
Arbuthnot also warned F4J founder Matt O'Connor of possible contempt and committal proceedings 'at a later date' for publishing case details in defiance of alleged Court orders – though in fact no such orders had been made.
This follows the F4J "Open Justice Day" campaign on 20 February 2023 where the Judge Arbuthnot J was named (via her picture) and shamed in the Law section of The Times for 16 February 2023 and was followed by a protest at the Royal Courts of Justice. See here.
Said Dr Pelling; "This is a paradigm case that goes to the heart of our secret and corrupt family justice system." Because the Intervenors' case on 20 February 2023 did not concern substantive Children Act matters such as guardianship, residence ["custody"], maintenance or upbringing, or contact ["access"] the Intervenors had instructed him to apply for the whole case on 20/2/2023 to be heard in Open Court, including the Open Court application itself. Arbuthnot J would not even allow the Open Court application to be heard in Open Court though obviously it only concerned legal issues of Open Justice and not child welfare. As the Intervenors' Court of Appeal Skeleton Argument commented: "If an innocuous and interesting Open Justice case as made on the Open Justice application cannot itself be heard in Open Court then the President of the Family Division's Transparency Programme has failed".
But you can judge for yourself: F4J has decided to publish the Judgment of Arbuthnot J on the Intervenors' Application with only a very few minor redactions where the Judgment refers to substantive matters in the earlier child welfare proceedings in private where publication, albeit only of historic background information, might be considered a contempt of court. We do not consider the publication of the Judgment on the Intervention and Open Court issues can possibly be a contempt of court and we rely on our Common law rights and Article 10 ECHR and the public interest in so publishing the Judgment. You can read the Redacted Judgment here:
ZC17P00039-F4J-21.02.23-[APPROVED-JGTREDAC]
If it is right to publish the Judgment then of course it must be equally right to exercise in a free and democratic society which believes in the Rule of Law the right to criticise that Judgment and so F4J has also decided to publish the Intervenors' Notice of Appeal (N161), Grounds of Appeal, Court of Appeal Skeleton, and the Order under Appeal. These include the Intervenors', now Appellants', important and possibly ground-breaking Open Justice arguments. You can read these here:
CA 2023-000462 Sealed N161 10-3-2023
CA 2023-000462 GROUNDS OF APPEAL 9-3-2023
CA 2023-000462 CT.APPEAL SKELETON 16-3-2023
ZC17P00039 ALCOTT 21.02.2023 ARBUTHNOT J ORDER
ALCOTT F4J ORDER [+SCHEDULE] 27.06.2022
F4J founder Matt O'Connor said;
"At the rigged hearing on 20th February 2023, I witnessed an oppressive crackdown on dissent, transparency and accountability that had more in common with Putin's Russia than a modern democracy."  
"The ideologically driven gender-cleansing of fathers from families perpetrated by judges like Arbuthnot J is akin to a judicial cult who use secrecy to protect themselves from the court of public opinion." 
"This is how this regime gets away with its atrocities, systemic abuse of children and fathers, and suppresses calls for democratic reforms. If we want to end the biggest child abuse scandal in the history of this county, we must end this conspiracy of silence. Open Justice must prevail." 
"If the family courts have nothing to hide, why are they hiding behind closed doors?"
Read more here
F4J founder Matt O'Connor discusses the case ahead of Open Justice Day
F4J launch Open Justice Day at the Royal Courts of Justice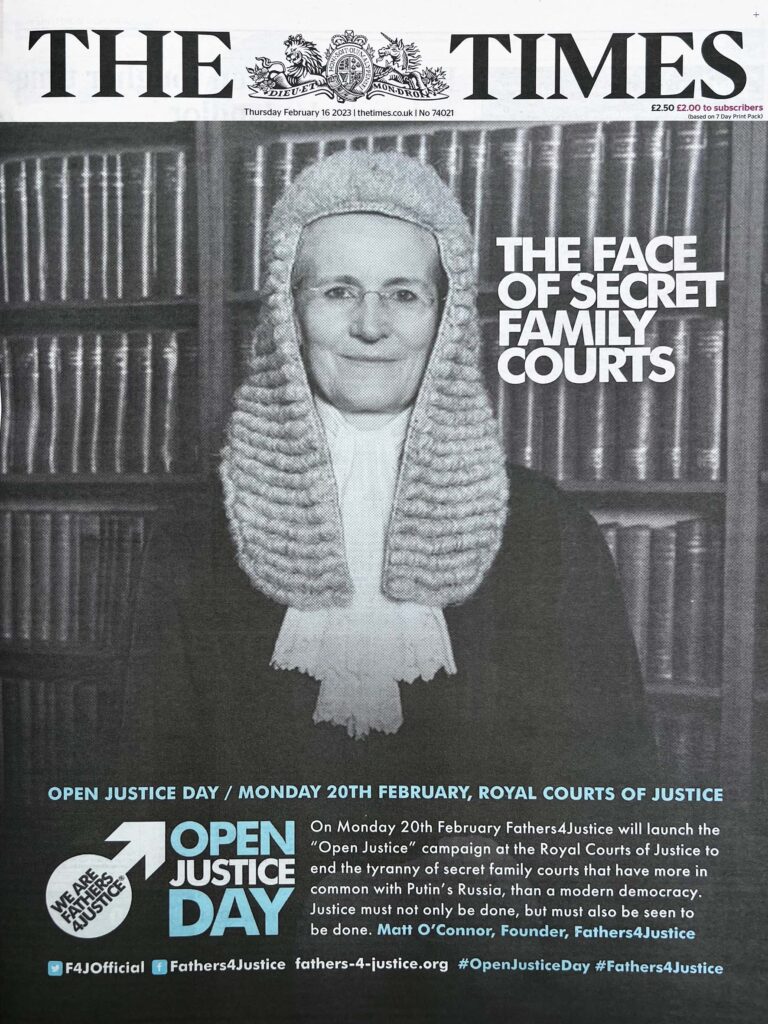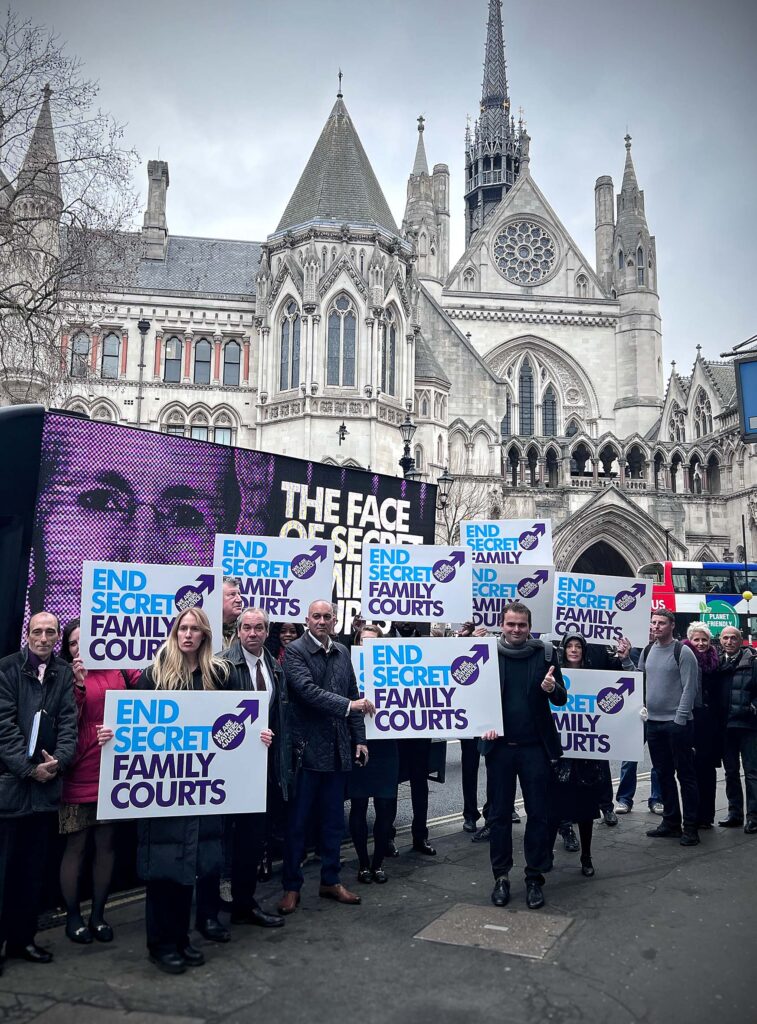 Back to top